Earl Grey White Tip by TeaSource
Black Tea & White Tea / Flavoured
$12.00USD for 4oz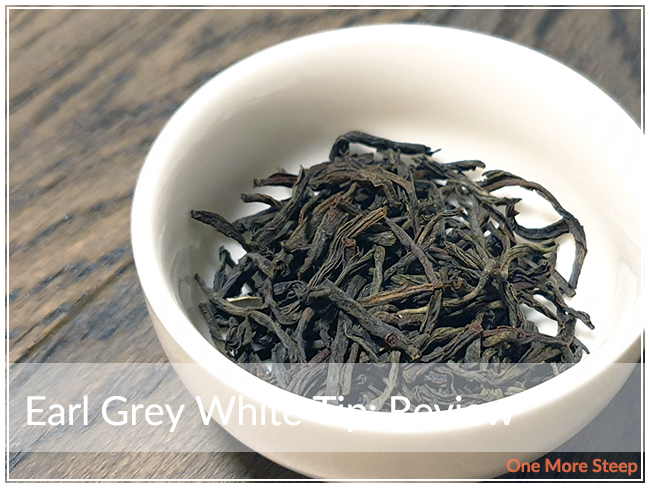 I received Earl Grey White Tip as part of my swag bag from the 2020 Virtual International Tea Festival.
First Impressions
First things first, this review was completely unsolicited by TeaSource. I just happened to get it as part of my swag bag and decided to add the tea to my queue of teas to review because why not? I'm always down for trying new teas, and why not share my experience about it? Earl Grey White Tip comes in a sealed, resealable pouch – shiny black on the front and clear in the back so you can see all of the leaves. What really intrigues me about this because it's a blend of black and white teas… and Earl Grey inspired (and if you've been following me for a while, you know how much I love a good Earl Grey!).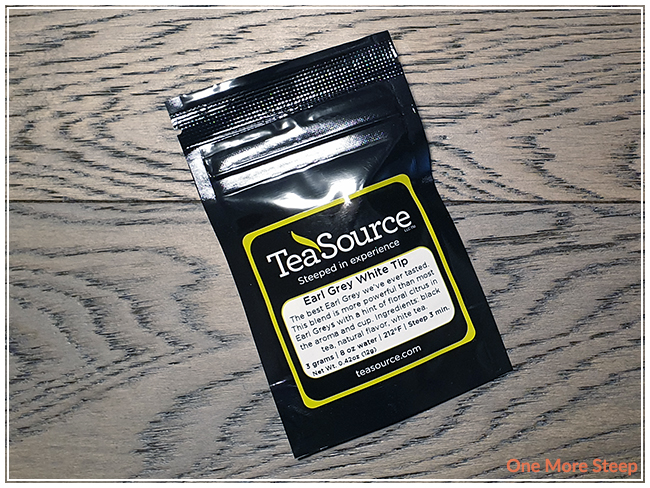 Looking at the tea though, I don't see a difference between the tea leaves. It seems quite uniform – the leaves are a deep brown, short wiry leaves. Earl Grey White Tip consists of: black tea, natural flavour, and white tea. It has a really strong bergamot aroma, which is one of the shining attributes of an Earl Grey that I greatly enjoy. It has just such a good citrus aroma to it that reminds me of a nice Earl Grey, so already getting some points for that.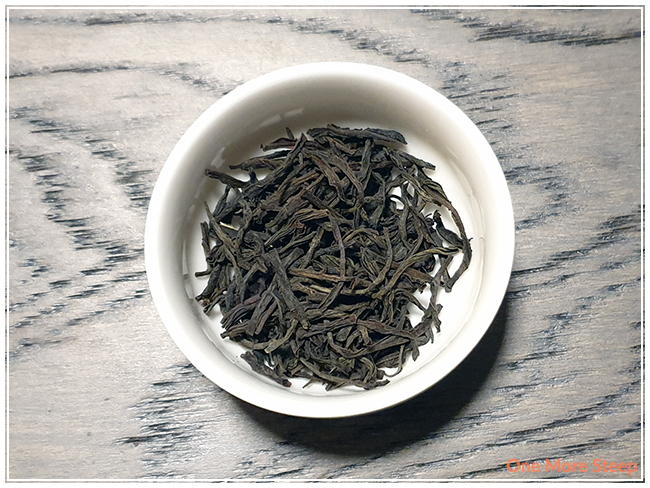 Preparation
TeaSource recommends steeping Earl Grey White Tip in 212°F (100°C) water for 3 minutes. I followed the steeping instructions for the initial steep.
First Taste
Earl Grey White Tip steeps to a golden reddish orange colour, and is quite clear (also, how cute is my mug with its messages of positivity on the top?). The aroma is definitely bergamot, which is what I'm looking for. The flavour is primarily the citrus notes of the bergamot, coupled with a mild sweetness, a slight astringency, and just a pleasant malty flavour from the black tea. I don't really make out any flavours within the tea that make me think that there is white tea in the blend.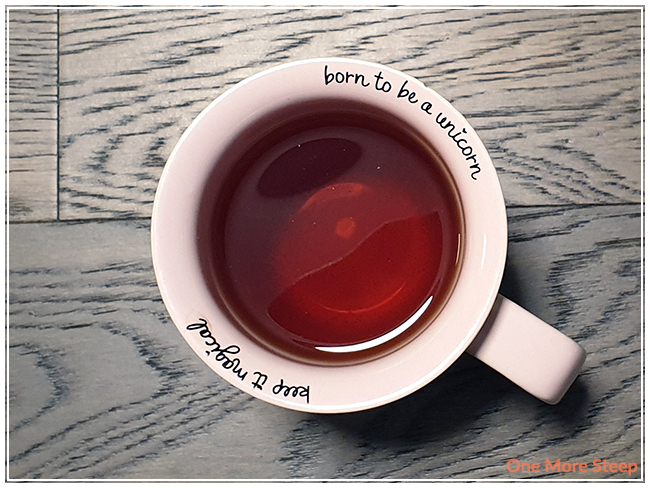 A Second Cup?
I resteeped Earl Grey White Tip a few times (adding an additional 30 seconds for each subsequent steep) and found that the flavour was most similar to the initial steep for the first resteep, but really lost the bergamot flavouring after that. I would recommend Earl Grey White Tip for just one more steep.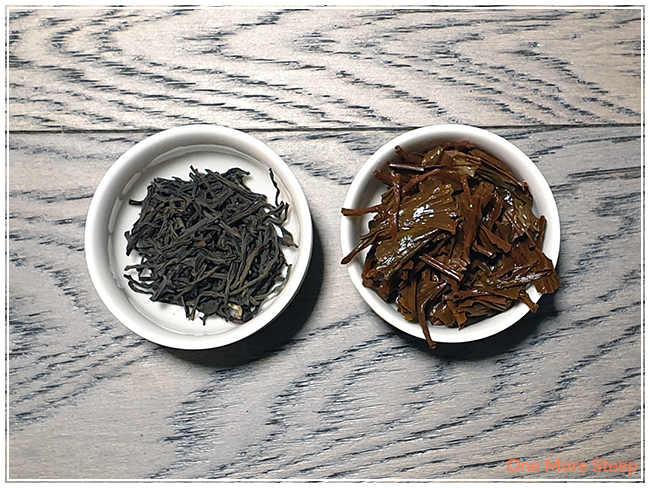 My Overall Impression

I liked TeaSource's Earl Grey White Tip. As an Earl Grey blend, it's pleasant and tasty and has all the things that I generally appreciate and look for in the classic blend. However, as a blend containing white tea, I wouldn't go back to it expecting anything resembling white tea because it's just not present in terms of the blend itself and within the flavour profile. The bergamot is really what 'saved' the tea for me in terms of wanting to continue to drink it, so I'm a bit disappointed that there wasn't any white tea leaves present when it's mentioned as part of the blend and the name of the tea.
Curious about the cup rating system? Click here to learn more.