Qi Lan by Teakan
Oolong Tea / Straight
$30.00 for 66g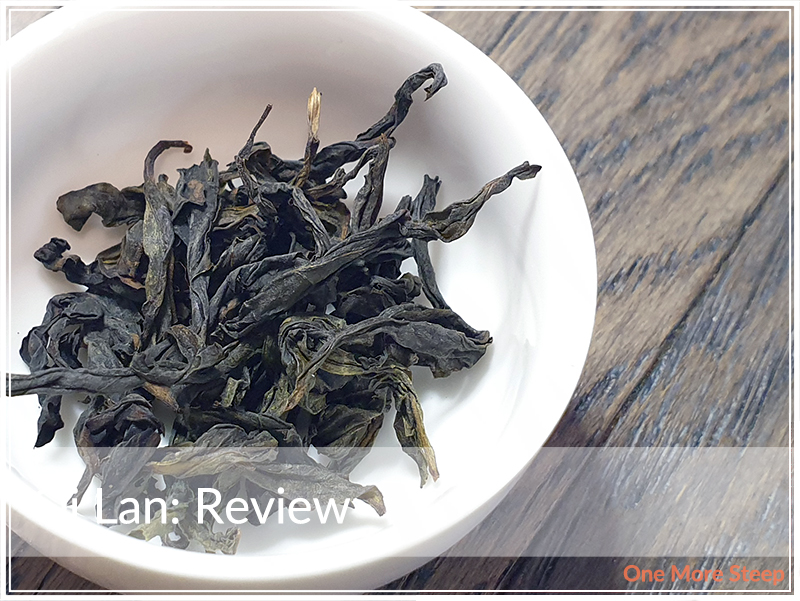 Qi Lan is part of Teakan's Volume 3 Exploration Kit, a collection of five single origin teas. Qi Lan makes up 10g of the 66g kit.
First Impressions
Oolong is the type of tea that sort of intrigues me the most. There's such a wide variety, and they typically resteep really, really well. To the point where it almost doesn't matter what the price is set at because a good quality oolong means that you can get at least 7-8 steeps out of the same leaves at the bare minimum. Qi Lan is a spring harvested tea from 2020 and came to me via Teakan from Wuyishan, Fujian, China. The leaves came in a sealed, resealable kraft paper pouch with a familiar minimalism label on the front and the back of the pouch.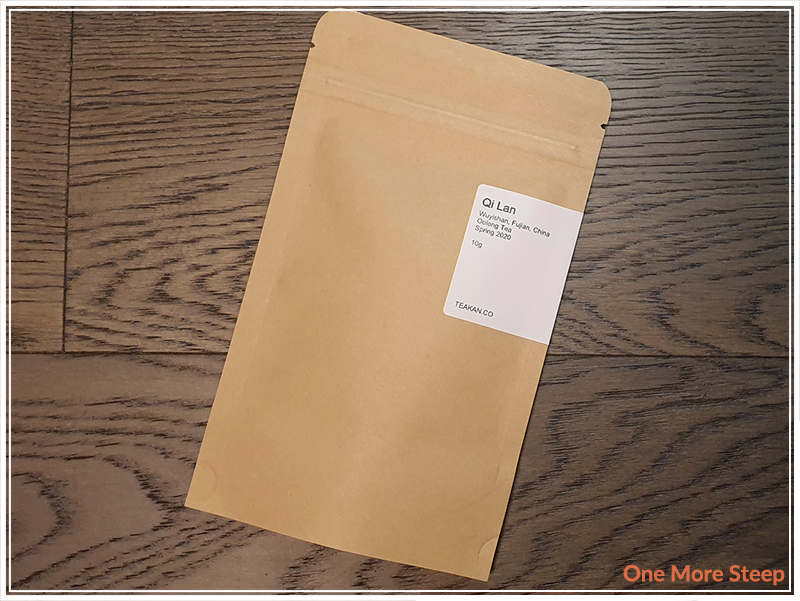 The leaves themselves are dark – ranging from a green and grey, with slight twists along the leaves. They're pretty big, and not bunched up too much. There's a nice aroma to it – it has floral aroma to it that reminds me a bit of jasmine, with an earthy aroma in the background that reminds me of that fresh, after rain smell. It's a pretty tea to look at.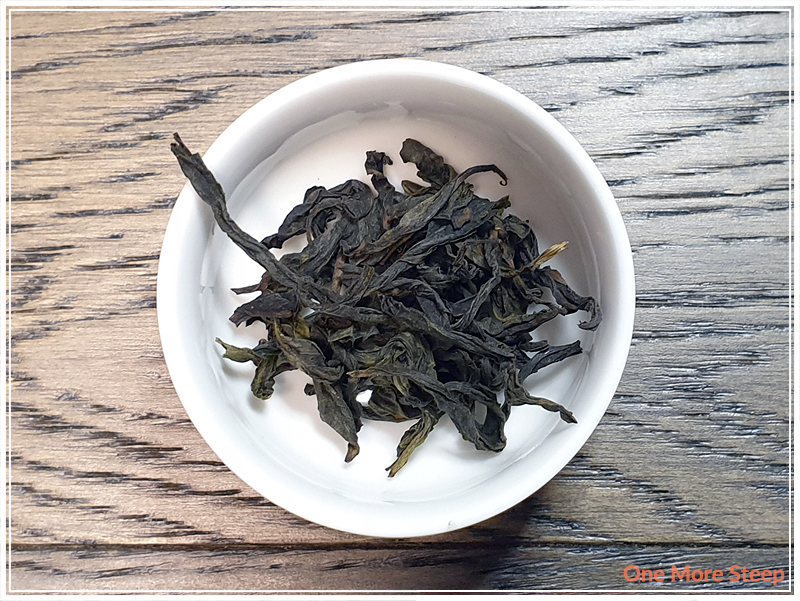 Preparation
Teakan recommends steeping Qi Lan in 98°C (208°F) water for 2-3 minutes for western steeping and 10-15 seconds for the gongfu steeping method. I opted to do the western style steeping and followed the steeping instructions with slightly cooled down boiled water (100°C/212°F).
First Taste
Qi Lan steeps to a beautiful golden yellow – just look at it! Pure sunshine in a cup. It has a lovely floral aroma to it, and that earthiness that I found earlier has changed a bit – it's less noticeable. Taste wise, I do taste floral notes, some earthiness that reminds me of raw mushrooms and moss, with a slight mineral-water aftertaste at the tail end of each sip. It's quite tasty, and it has a very pleasant mouthfeel to it.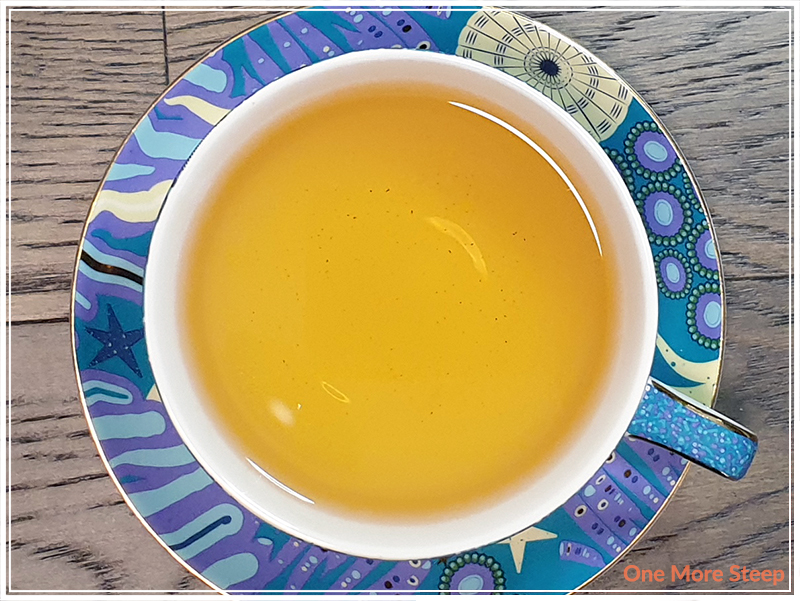 A Second Cup?
I resteeped Qi Lan a total of nine times (ten steeps total with the same leaves). The tea became less mineral and earthy in flavour and became more buttery and floral. The colour stays a pretty golden yellow and just has a nice flavour to it throughout all the steeps.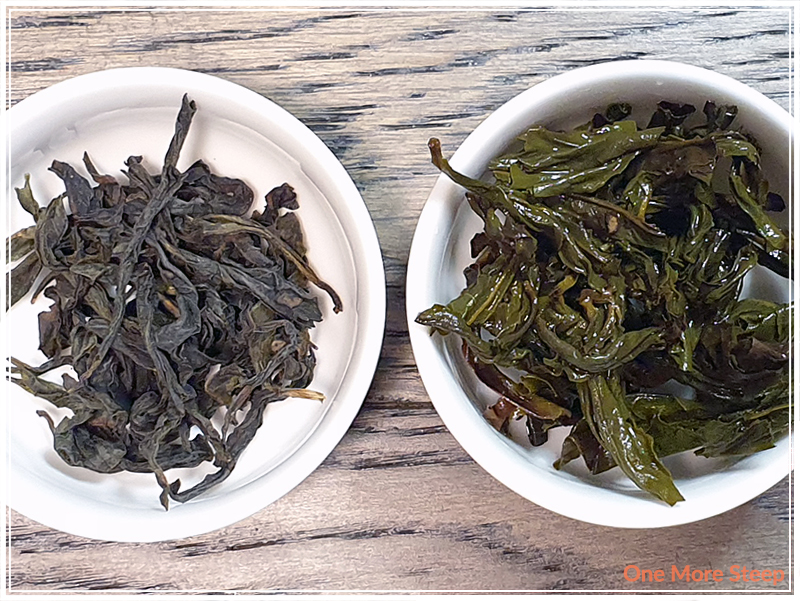 My Overall Impression

I loved Teakan's Qi Lan. From the lovely low twisted leaves to the flavour from the first cup, this oolong delivers on taste. I think it performs beautifully and love that it steeps so well repeatedly – a good ten steeps with the same leaves is nothing to sneeze at. This is definitely a tea for a long tea steeping session throughout the day, and one to share with friends over a good laugh (when appropriate to do so).
Curious about the cup rating system? Click here to learn more.