Moonlight White by Teakan
White Tea / Straight
$30.00 for 66g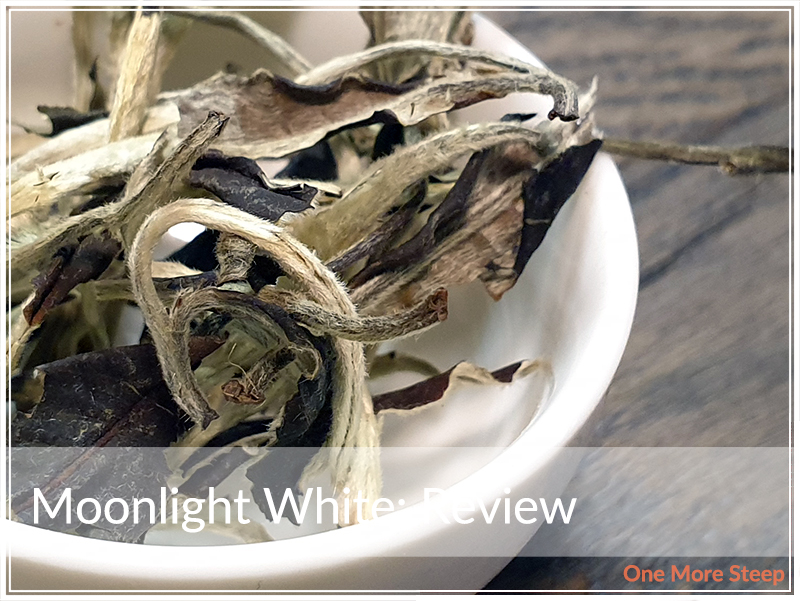 Moonlight White is part of Teakan's Volume 3 Exploration Kit, a collection of five single origin teas. Moonlight White makes up 10g of the 66g kit.
First Impressions
A good white tea is occasionally hard to come by. There's just something lovely about a minimally processed tea – something as close to being freshly plucked off of the plant as you can get… And then there's Teakan with their Moonlight White as part of their 3rd Exploration Kit. Moonlight White was harvested in spring 2020, so it's pretty new to the world. It is from Simao, Yunnan, China. It comes in the very familiar kraft paper pouch that is sealed and resealable with the minimalistic labeling design that Teakan uses – white with plain black lettering. Just something about it that I love. While this pouch only contains 10g of tea (it is part of a sampler, after all), 10g can go along way when it comes to a straight tea. Plus,  I feel like the leaves just take up so much space and it definitely feels like more than 10g of tea.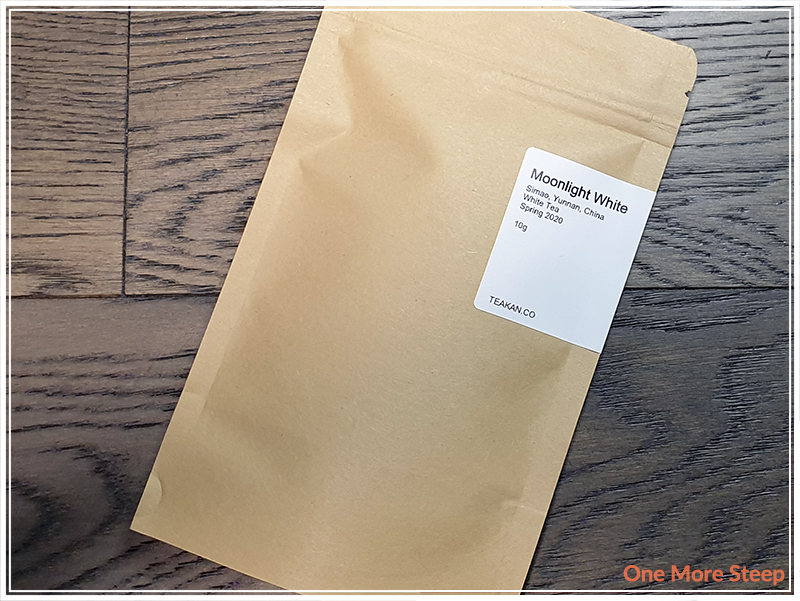 The leaves are wildly diverse in colour – ranging from pale cream to dark brown. There's lots of feathery bits visible in the leaves, it's quite amazing how detailed the leaves are after going through the drying process to become tea. There's minimal to no twist in the leaves and they honestly look like someone plucked them and just dropped them onto a tray to dry. But look! They just take up so much space, so you really get quite an airy tea for 10g. The aroma of Moonlight White is honey sweet and floral – it reminds me of spring and taking walks in the forest after a rain – it just has a freshness about it.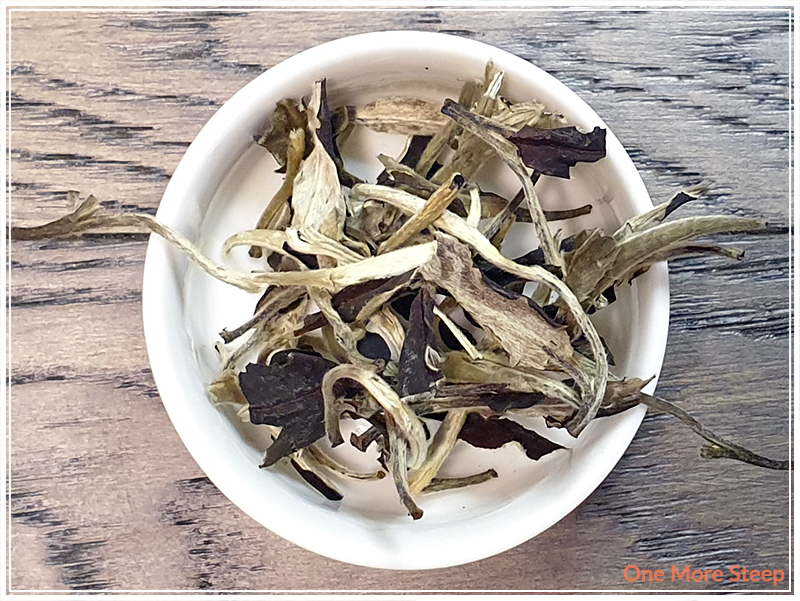 Preparation
Teakan recommends steeping Moonlight White in 90°C (194°F) water for 2-3 minutes if steeping western style and 25-30 seconds if steeping gongfu style. For my own personal preference, I opted to steep Moonlight White in the western style for an initial steep of 2 minutes.
First Taste
As you can see, Moonlight White steeps quite a pale yellow in the initial steep. The aroma of the steeped tea is very similar to the dry leaf – sweet and floral. The floral is really light, but doesn't taste as being like a floral perfume which is a huge plus. I enjoy the gentle sweetness in each sip and it has a great mouthfeel to it, just a lightly thickened texture to it. A pleasant and smooth cup of tea to drink.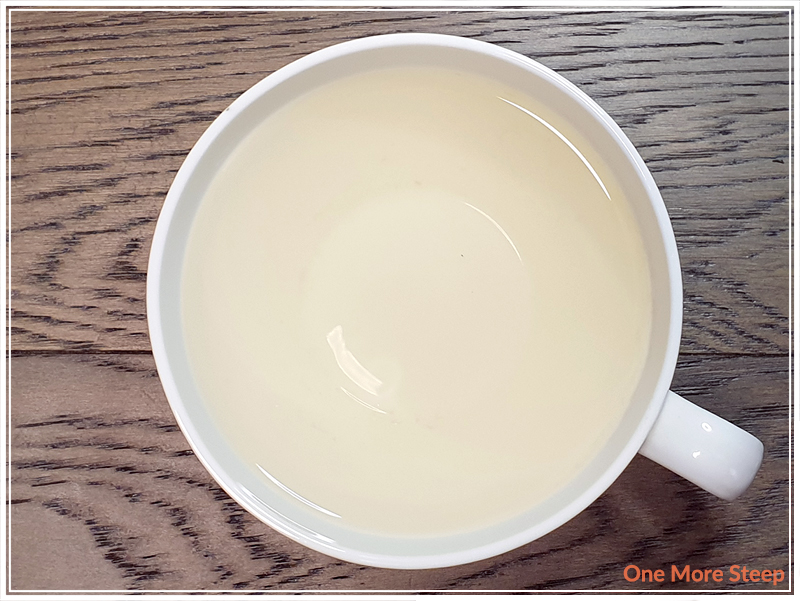 A Second Cup?
I resteeped Moonlight White a total of seven times (eight steeps total with the same leaves). The tea itself got darker and more golden yellow as I did more resteeps, and the flavour skewed more towards floral while I think the level of sweetness remained fairly similar to the initial steep. There was also more fruity notes as I continued steeping, but it remains floral-forward. It reminds of the fruity flavours of lychee if I needed to give it a label.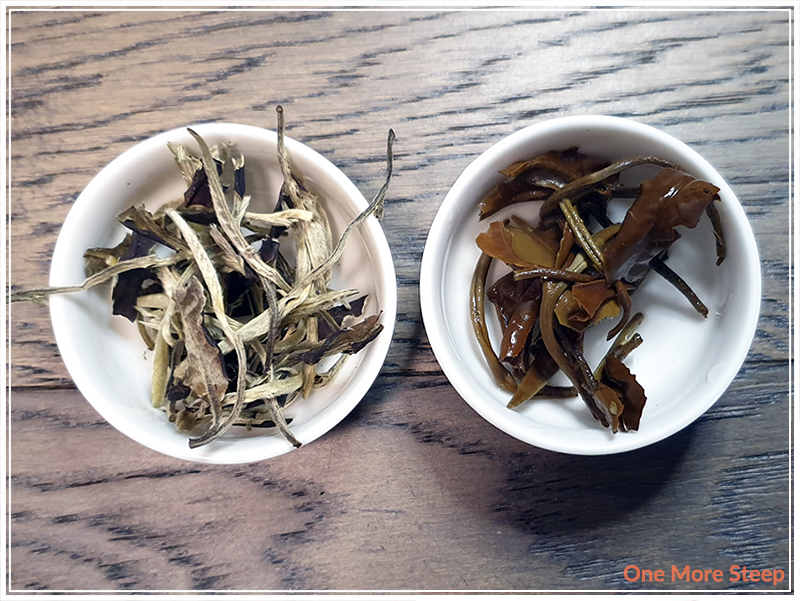 My Overall Impression

I loved Teakan's Moonlight White. This is such a pleasant white tea and I feel like it was just so giving – so good to resteep, a great flavour with a natural sweetness, and just makes for a nice cup of tea. I would highly recommend resteeping this if you have the time for it because it's well worth it. Beautiful leaves with a beautiful flavour. This is the type of tea that just makes me really appreciate the tea plant in its purest form.
Curious about the cup rating system? Click here to learn more.