Shi Feng Long Jing by Masters Teas
Green Tea / Straight
$29.00USD for 1.5oz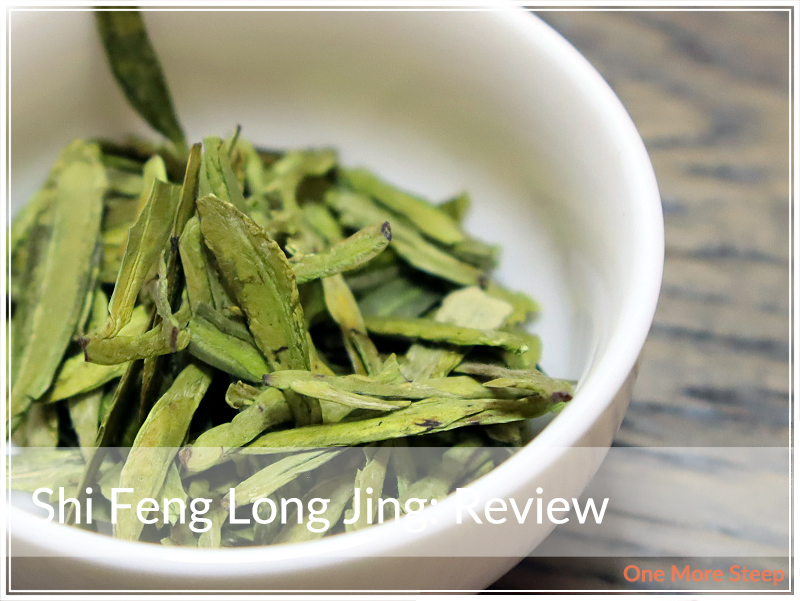 Masters Teas has provided me with  Shi Feng Long Jing for the purposes of writing an honest review.
First Impressions
Getting my hands on a newly harvested tea is a real treat. It came from Masters Teas in a sealed, resealable pouch. The packaging describes it as an early spring harvest from very young leaves – I have reviewed from the Shi Feng Long Jing from 2020 so getting to try the 2021 harvest is a nice treat.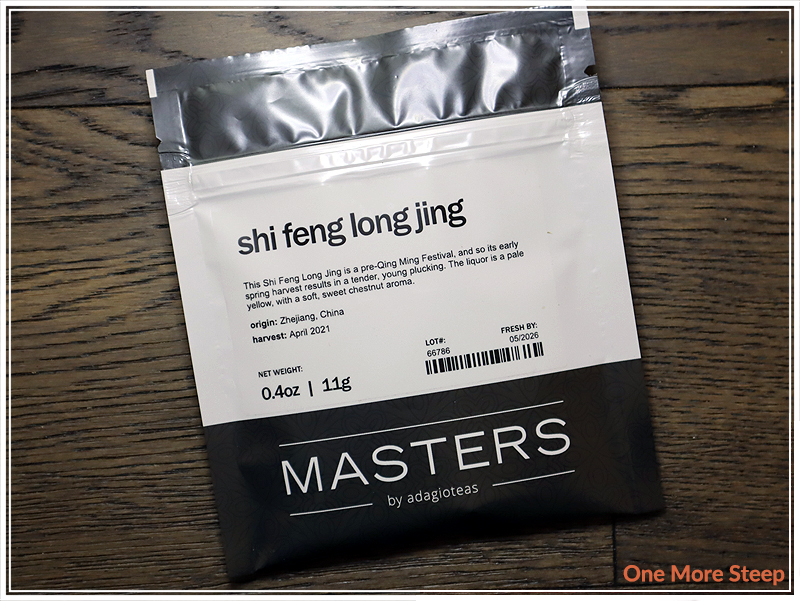 The leaves themselves are incredibly uniform – long flat green leaves with a bright spring green. The aroma is brightly floral, sweet, and lightly vegetal that reminds me of spring grass. I love how evenly shaped the leaves are, it has just a beauty to it. This Shi Feng Long Jing is from Zhejiang, China and was harvested in April 2021.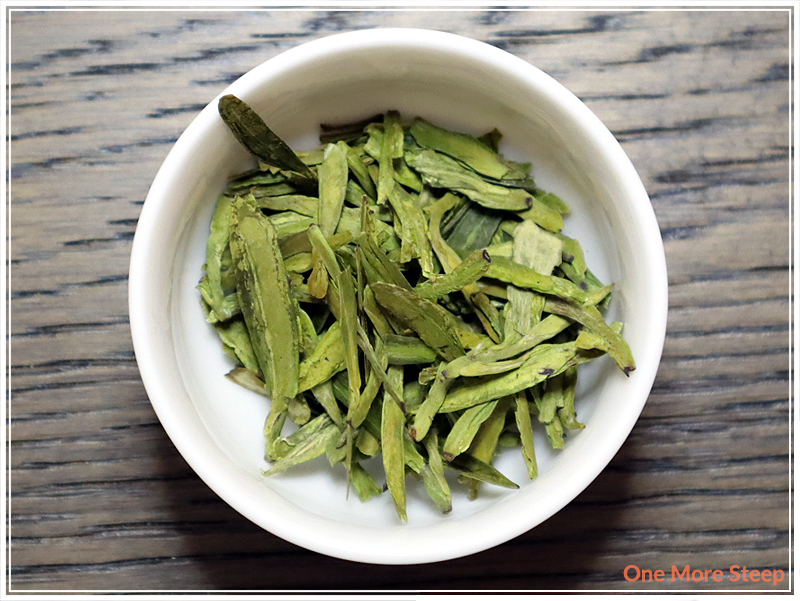 Preparation
Masters Teas recommends steeping Shi Feng Long Jing in 170°F (77°C) water for 2 to 3 minutes. I opted to follow the steeping instructions and do an initial steep of 2 minutes.
First Taste
Shi Feng Long Jing steeps to a lovely yellow colour, the aroma has a nice brightness to it – I find notes of floral, grassy notes, and vegetal aromas when I lifted up the cup to inhale the aroma of this dragon well. The flavour is lightly sweet, with hints of grass, vegetal notes of dark leafy green vegetables. I found that Shi Feng Long Jing has a smoothness to it, a light thickened mouthfeel, and a nutty finish at the tail end of each sip.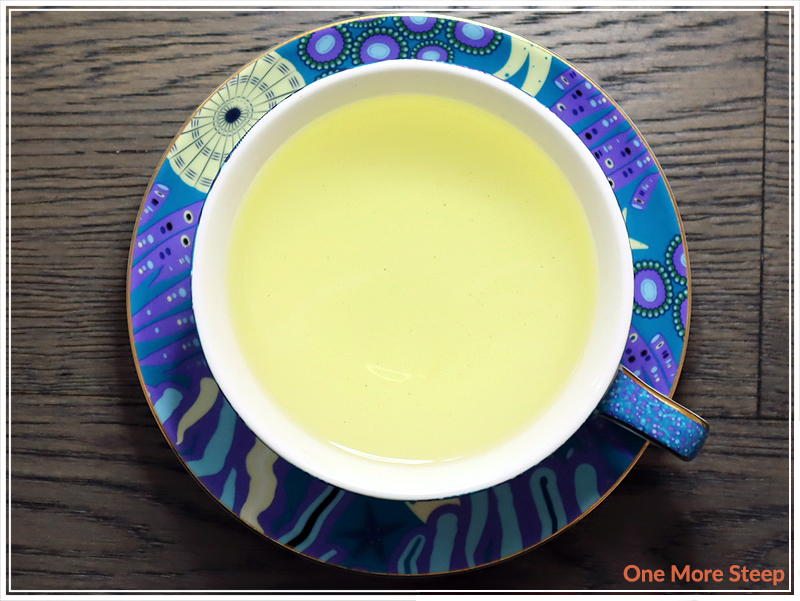 A Second Cup?
I resteeped Shi Feng Long Jing six times (seven steeps total), by adding an additional 30 seconds for each subsequent steep. The colouring of Shi Feng Long Jing became a deeper yellow, with a stronger aroma and flavour that became less sweet and more nutty. It felt like it was maturing with each steep, and I found it to be quite tasty and enjoyable. The mouthfeel of Shi Feng Long Jing became just a touch astringent and I found myself wanting more.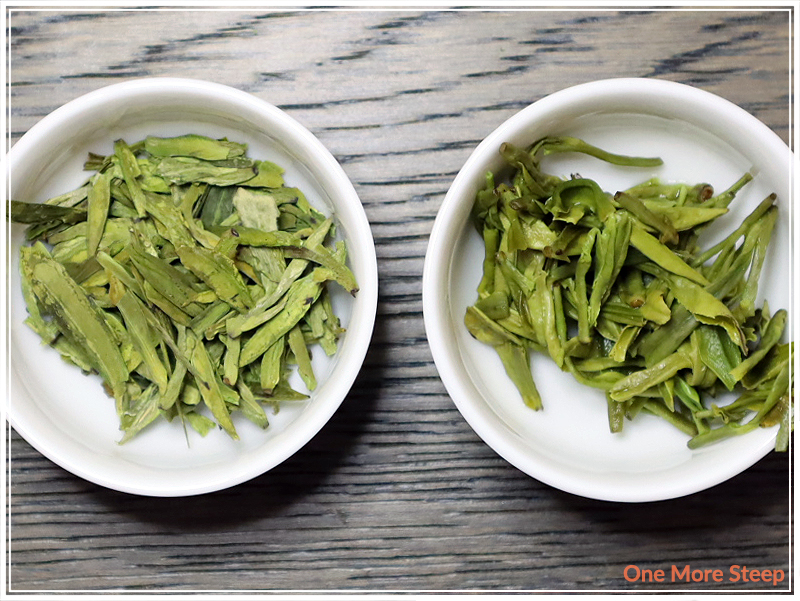 My Overall Impression

I loved Masters Teas' Shi Feng Long Jing. This was a lovely green tea to experience from dry leaf, through the steeping process, to the drinking and resteeping process. I found the flavour was tasty and the leaves steeped well. I enjoyed the sweetness that naturally occurs in the initial steep, and the changes in the flavour with each subsequent steep made for a pleasant experience with the little nuances in the flavour. This is definitely one to resteep as much as possible, and possible cold steep the leaves to coax more flavours out of the leaves.
Curious about the cup rating system? Click here to learn more.