Bella Luna Blue by Adagio Teas
Herbal Infusion / Flavoured
$9.00USD for 1.5oz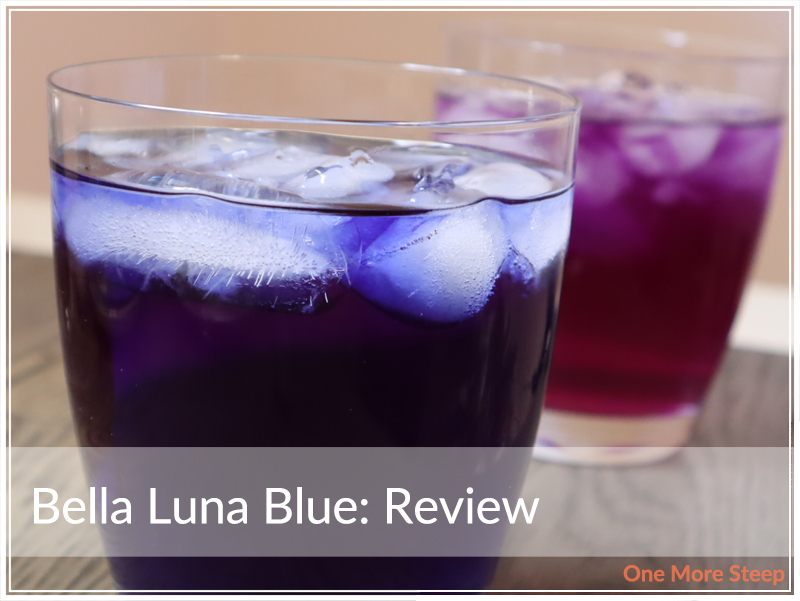 Adagio Teas has provided me with Bella Luna Blue for the purposes of writing an honest review.
First Impressions
Bella Luna Blue is a bit of a special blend. Described by Adagio Teas as being an elusive blend, this is an herbal infusion that Adagio Teas only makes available on the day of a blue moon, meaning it's an extra full moon that occurs. Bella Luna Blue is a blend of lemongrass, butterfly pea flowers, and natural flavouring. The packaging is a sealed, resealable printed pouch with some information regarding the tea on the back – including preparation details and ingredients.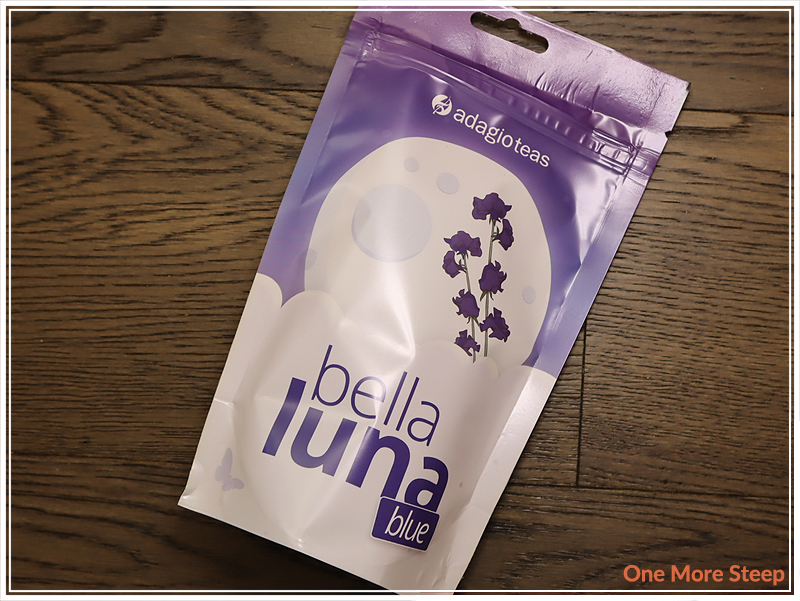 The blend itself is pretty – lemongrass and butterfly pea flowers. I smell just the lemongrass – I'm not convinced at this point that butterfly pea flowers really has much of an aroma or flavour to it (although the colourful experience is always fun). That said, the butterfly pea flowers are quite pretty to look at – and I'm looking forward to steeping this herbal mix!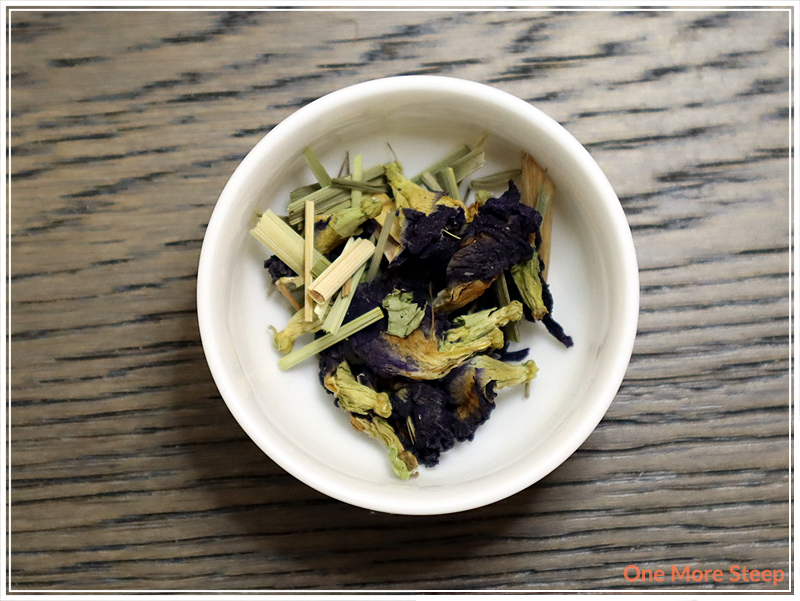 Preparation
Adagio Teas recommends steeping Bella Luna Blue in 100°C (212°F) water for 5 to 10 minutes. I did an initial steep at the recommended water temperature for 7 minutes.
First Taste
Bella Luna Blue steeps to a gorgeous deep indigo colour. It's quite pretty and just has a magical appearance to it. The aroma and flavour of the steeped tisane is lemongrass. There's a very subtle fruity note to it, which I think comes from the natural flavouring. I did have this iced, as I was taking notes from some of the videos Adagio Teas posted on their social media about this blend – and the day that I steeped this wasn't the warmest day (so iced it was!). The fruity undertones are pleasant, and the lemongrass flavour is throughout.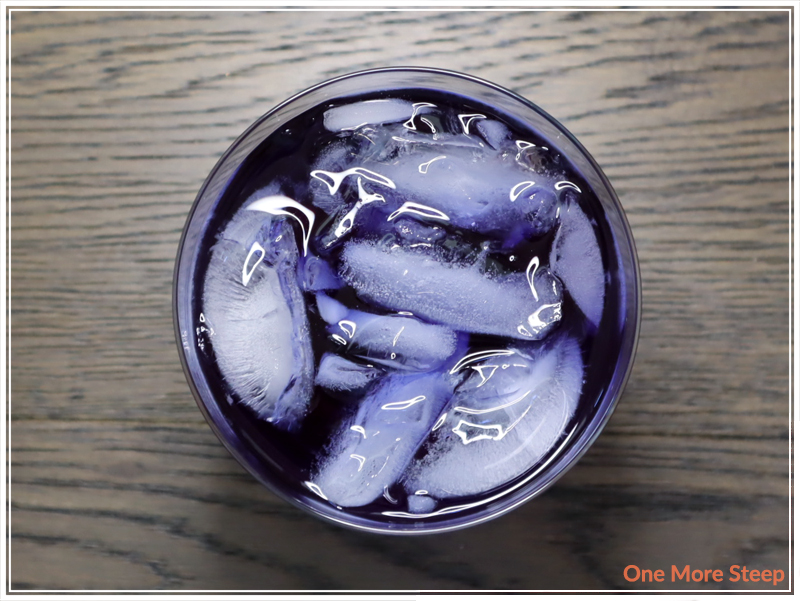 Adagio Teas did recommend adding some lemon juice – so I did squeeze a wedge of lemon over my cup. The addition of an acid to butterfly pea flower does do a bit of a magic trick – and the glass of iced tea went to a magenta colour. Very fun, and I think the addition of lemon juice (you could probably try lemonade if you want something sweeter), added a bit of brightness to the tisane and allowed for those fruity undertones to be a bit more developed.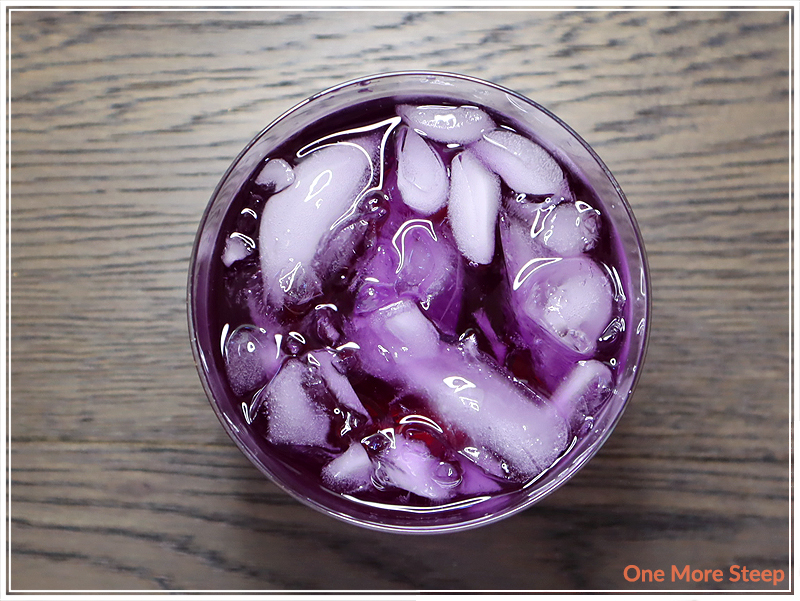 A Second Cup?
As Bella Luna Blue is an herbal tisane, I opted to do just the one steep.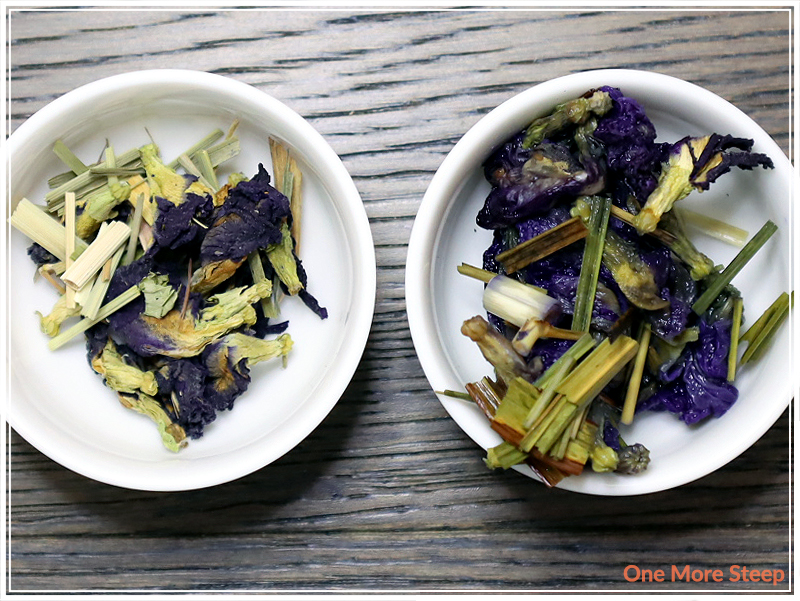 My Overall Impression

I loved Adagio Teas' Bella Luna Blue. I think the blend is really fun – it's definitely a bit of a novelty to have a colour changing tisane on hand! I could see this being a big hit with kids and kids at heart. The flavour of Bella Luna Blue is primarily lemongrass, so you really do need to like lemongrass to enjoy this. I really liked it iced, and found the flavour to be better with the addition of lemon than without – so I guess I'm trying to say that I like Bella Luna Blue better as a magenta drink than a blue one.
Curious about the cup rating system? Click here to learn more.