Christmas Morning Blend by DavidsTea
Black Tea / Flavoured
$9.98 for 50g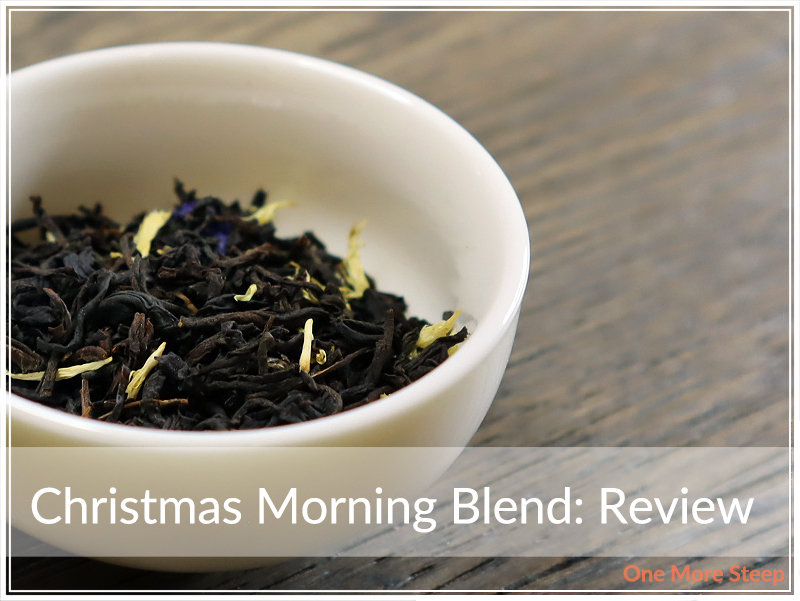 First Impressions
Just one more day until the big day – but the house has been ready for a while now! Last year's Christmas was certainly different – with video calls and opening presents on camera, having dropped off presents in advance to make sure everyone had things to open the morning-of. It's a bit different this year, and perhaps more normal… ish. And what is the better way to to enjoy time with family and opening presents and enjoying a nice breakfast than a nice cup of tea.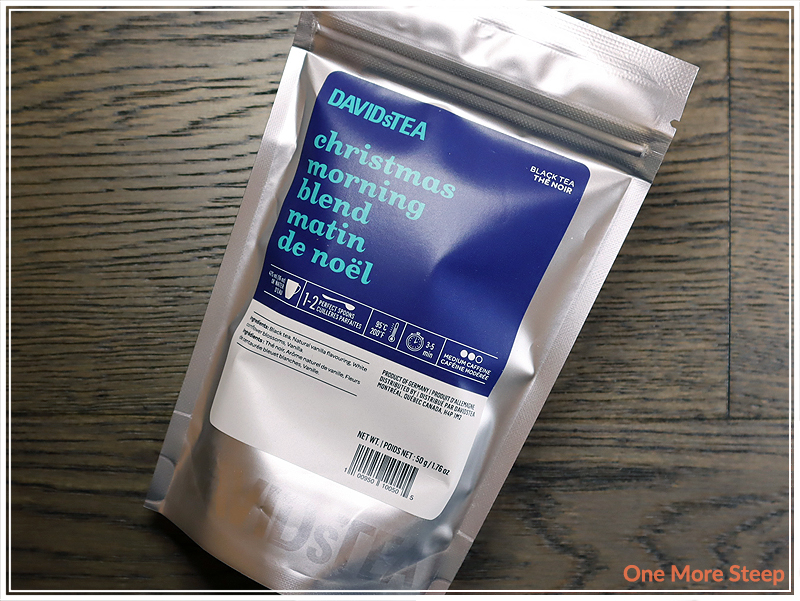 Obviously if a tea company comes out with a tea blend called Christmas Morning Blend, I'll need to give it a try… and consider having it for Christmas Day morning. It has a bright vanilla aroma and smells really inviting in that regard. Christmas Morning Blend consists of: black tea, natural vanilla flavouring, white cornflower blossoms, and vanilla. It has a beautiful appearance and a lovely aroma – the white cornflower petals are beautiful.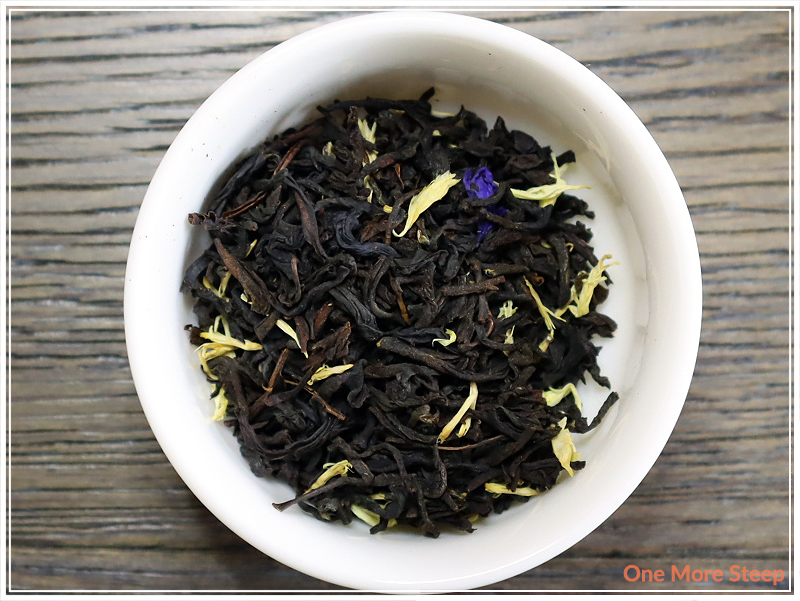 Preparation
DavidsTea recommends steeping Christmas Morning Blend in 200°F (95°C) water for 3 to 5 minutes.
First Taste
Christmas Morning Blend steeps to a deep orange, with a strong vanilla aroma to it.  The flavour of the tea itself is earthy, vanilla, with just a touch of astringency at the tail end of each sip. It lacks sweetness, that I would have appreciated. There's just something about Christmas Morning Blend that reminds me a bit of a breakfast tea, just with vanilla mingled throughout.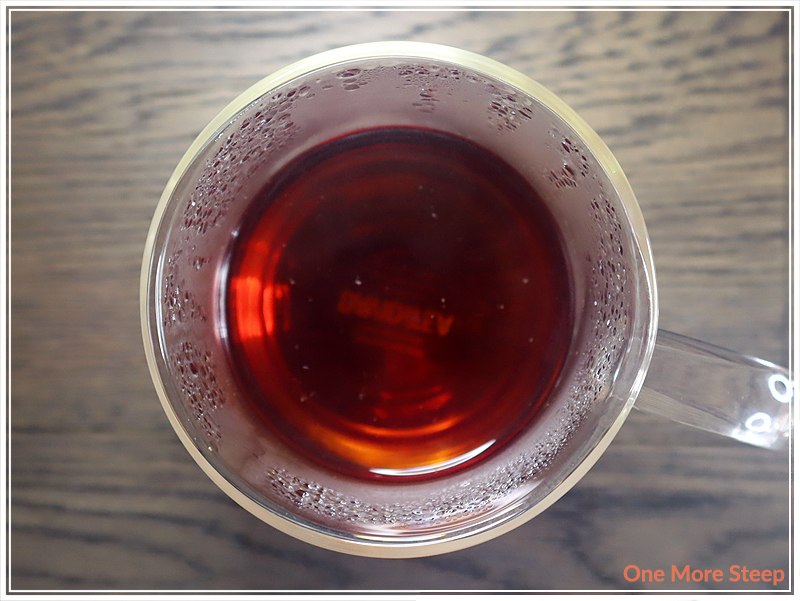 I opted to add some sweetener to it (a plain simple syrup), and added some frothed milk. Christmas Morning Blend holds up well to being a tea latte, and the addition of milk really makes it creamy and mellows out the astringency from the black tea base in a good way.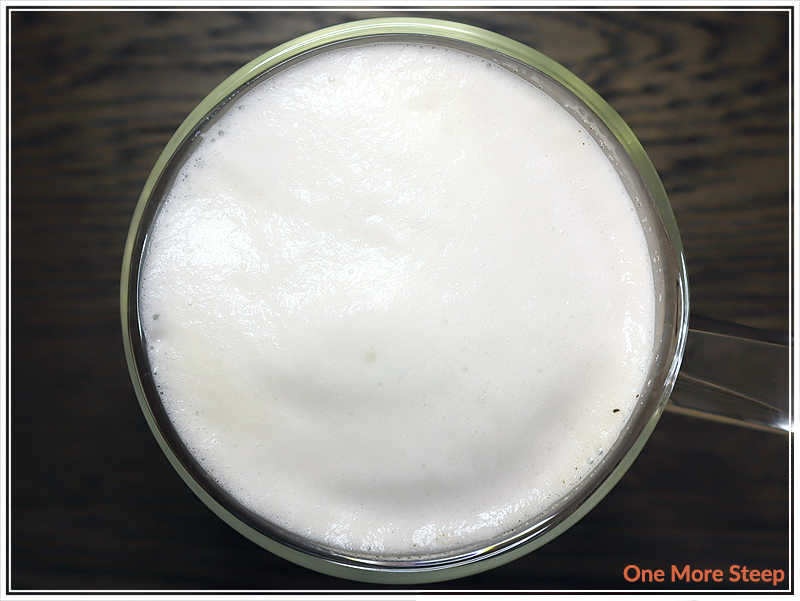 A Second Cup?
I attempted to resteep Christmas Morning Blend, but found that the vanilla flavours were lacking. I would recommend Christmas Morning blend for just the one steep.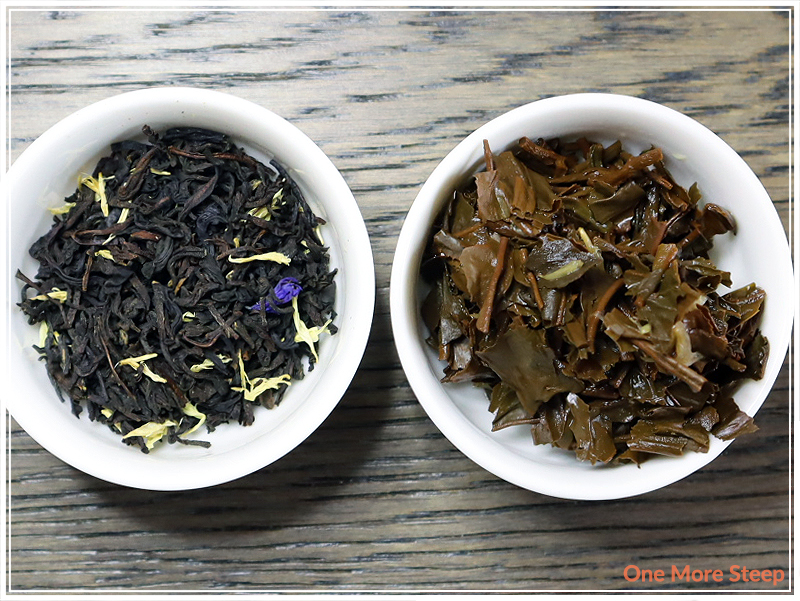 My Overall Impression

I loved DavidsTea's Christmas Morning Blend. While I liked it as a straight tea, I loved it as a tea latte. It's definitely a gentle black tea that is begging to be make into a tea latte; the vanilla notes are delicious and just adding the frothed milk allows for a creamy, tasty tea. I am looking forward to offering Christmas Morning Blend tomorrow with the family brunch.
Curious about the cup rating system? Click here to learn more.