Strawberry Jam & Toast by Dessert by Deb
Green Tea / Flavoured
$6.50 for 25g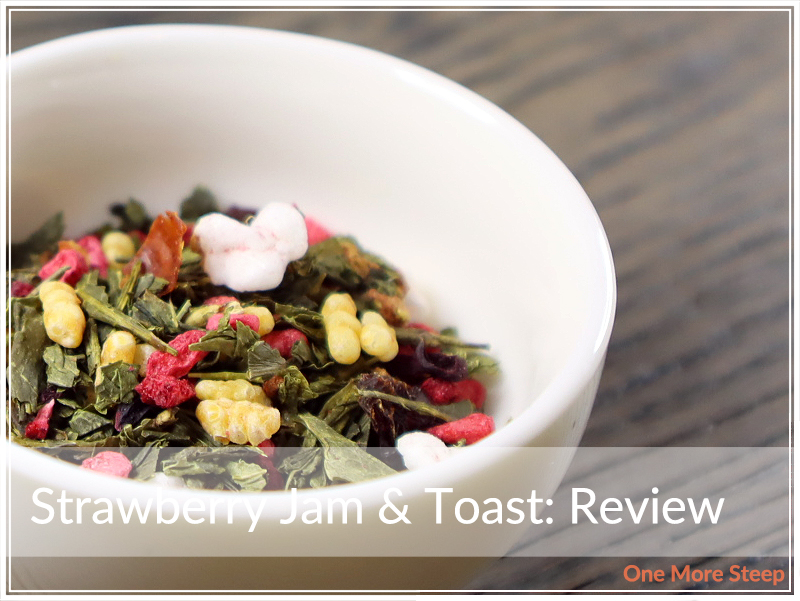 First Impressions
Strawberry Jam & Toast came as part of my bimonthly subscription box from Dessert by Deb. This green tea blend came in a pale gold metallic pouch, that's sealed and resealable. Strawberry Jam & Toast is part of the Little Country Kitchen Collection, and the packaging has a colourful polka dot label.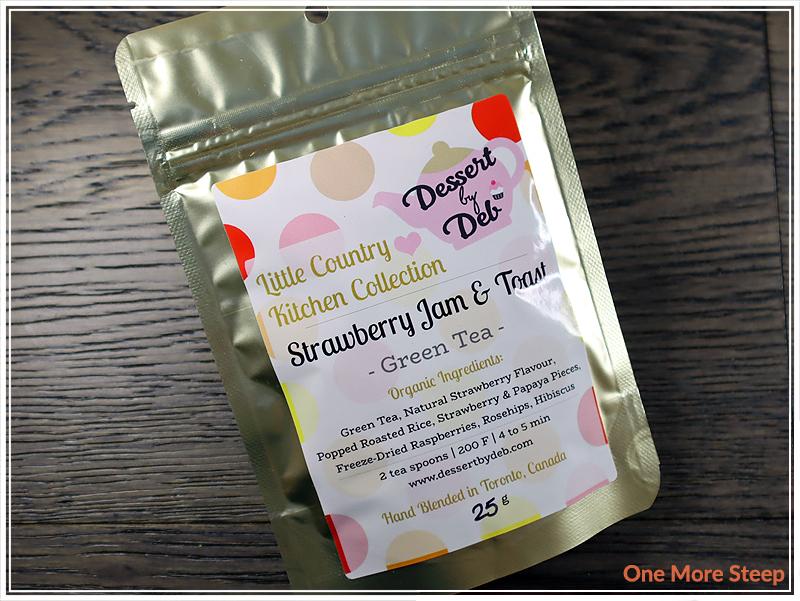 Strawberry Jam & Toast smells of toasted rice and berries. It reminds me a lot of a genmaicha with a berry twist. Strawberry Jam & Toast consists of organic: green tea, natural strawberry flavour, popped roasted rice, strawberry & papaya pieces, freeze-dried raspberries, rosehips, and hibiscus. It's a very pretty blend, with many bright colours! I enjoyed looking at it and seeing the lovely colours in the pouch.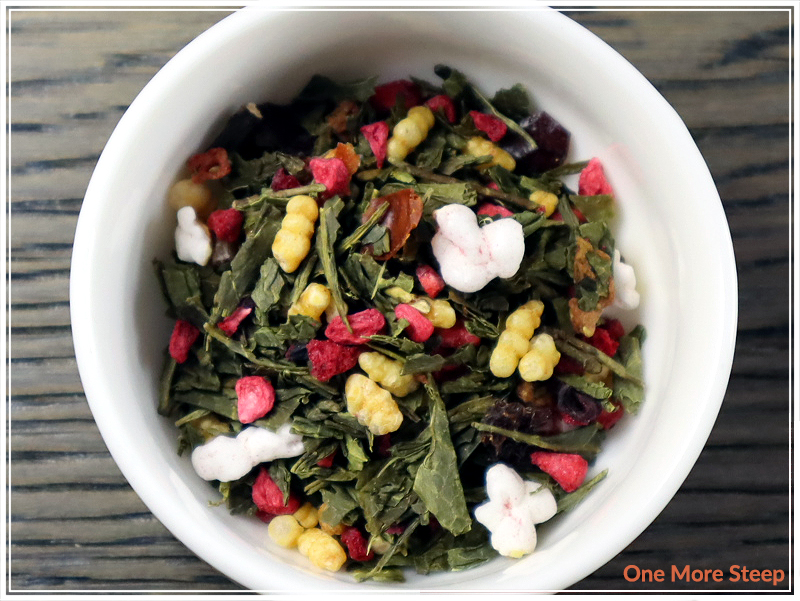 Preparation
Dessert by Deb recommends steeping Strawberry Jam & Toast in 200°F (93°C) water for 4 to 5 minutes. I opted to do an initial steep for 4 minutes, I try to avoid oversteeping green teas when I have the ability to.
First Taste

Strawberry Jam & Toast steeps to a pinkish orange hue, the aroma of this green tea blend is primarily strawberry and other berries. There's a pleasant sweetness from the steeped tea, that isn't overly sweet. There's a good amount of strawberry flavour, and the popped rice in the blend makes me think of a genmaicha – and does remind me of toast. It lacks the sweetness needed to make me think of jam, but I do think it has a great strawberry/berry flavour.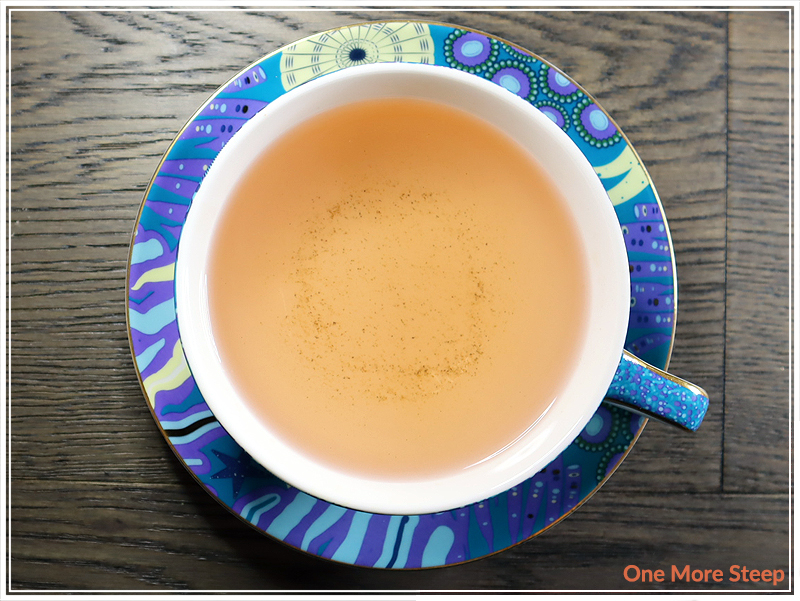 A Second Cup?
I attempted to resteep Strawberry Jam & Toast, but found that the flavour to be watered down compared to the initial steep. I would recommend Strawberry Jam & Toast to the initial steep for maximum flavour enjoyment.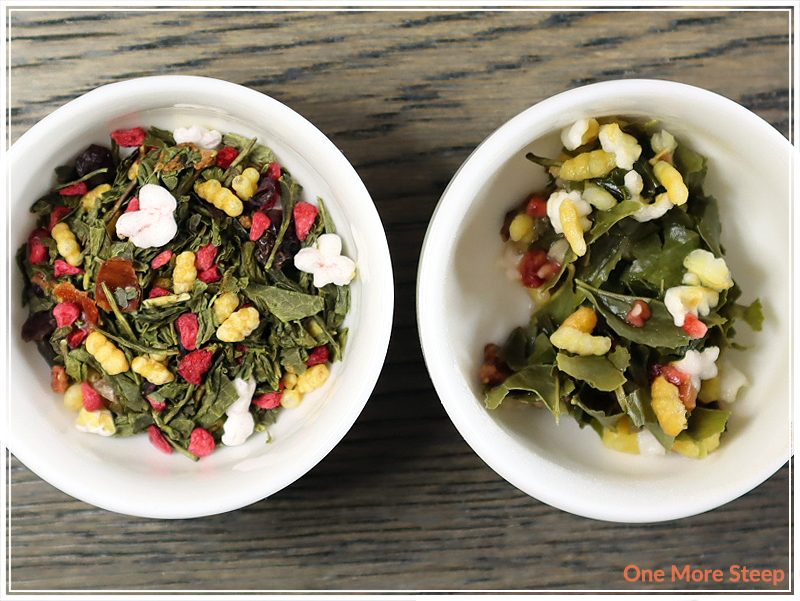 My Overall Impression

I loved Dessert by Deb's Strawberry Jam & Toast. The flavour reminds me a lot of a genmaicha with strong berry flavours that do very well when steeped. I really enjoyed how the strawberry plays with the popped rice. It makes for a smooth cup of tea – with no bitterness, no astringency. This is another blend that I'm looking forward to having when it's hot out, because I imagine that the fruity flavours will do well with being iced. The strawberry really shines through in this tea.
Curious about the cup rating system? Click here to learn more.