Lemon Drizzle Cake by Dessert by Deb
Black Tea / Flaovured
$6.50 for 25g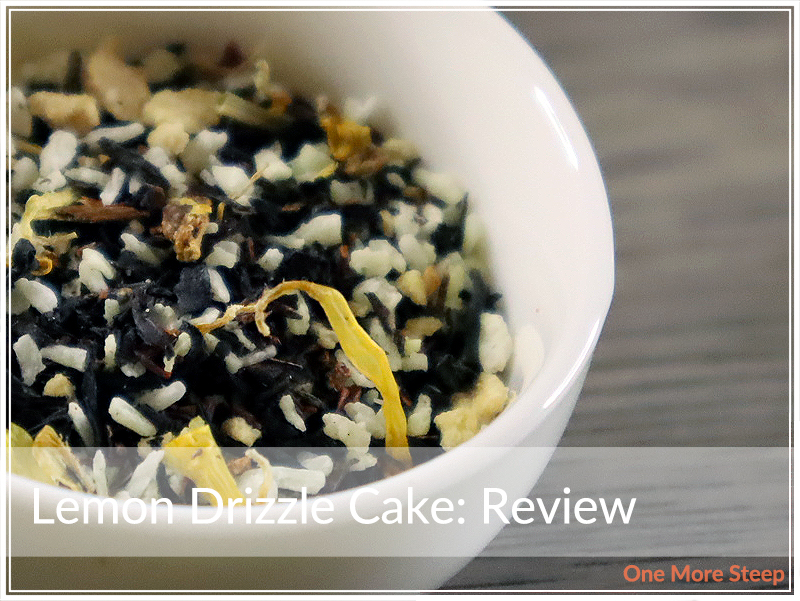 First Impressions
Lemon Drizzle Cake arrived as part of the bimonthly subscription box from Dessert By Deb. If you go onto the Dessert by Deb website, you'll notice that the subscription boxes are no longer available, but you can still order the teas/tisanes individually and basically create your own fun-filled box. Lemon Drizzle Cake comes in a matte gold pouch that is sealed and resealable, with a familiar colourful polka dot label on the front.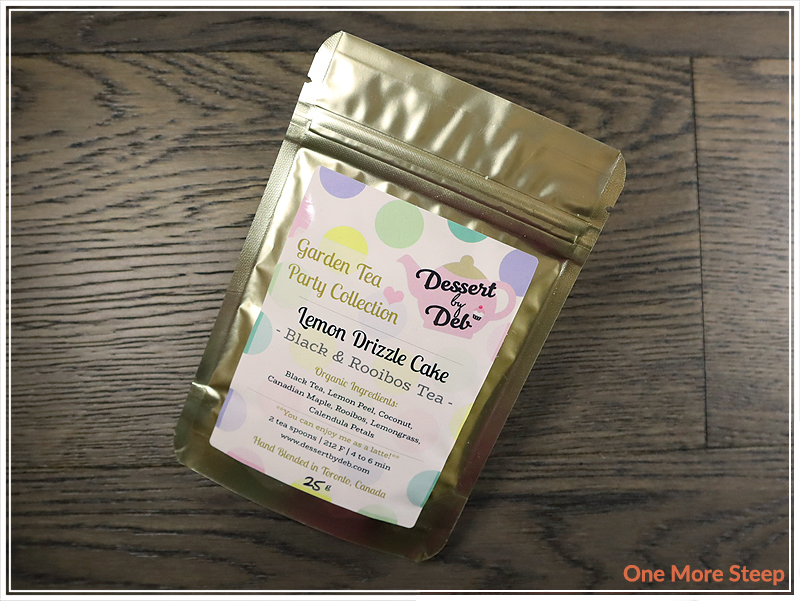 Lemon Drizzle Cake consists of organic: black tea, lemon peel, coconut, Canadian maple, rooibos, lemongrass, and calendula petals. The aroma is primarily lemon/lemongrass, coconut, and rooibos. The rooibos aroma is heavier than I generally prefer – that medicinal quality is stronger than the black tea base.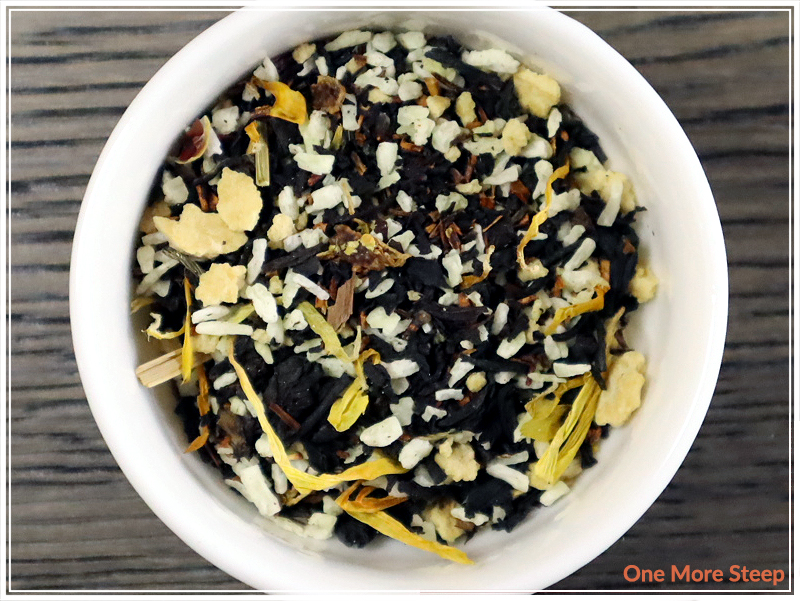 Preparation
Dessert by Deb recommends steeping Lemon Drizzle Cake in 212°F (100°C) water for 4 to 6 minutes. I opted to do an initial steep of 6 minutes.
First Taste
Lemon Drizzle Cake steeps to a deep brown-orange. The aroma is a mix of coconut and lemon, and the rooibos is strongly noticeable in the aroma of the tea. On first sip, what I notice immediately is the lemon. There's a touch of bitterness that balances against the sweetness from the maple. And then there's the rooibos. There is definitely a medicinal quality to the flavour of Lemon Drizzle Cake that comes from the rooibos. I find that bitterness lingers on the tongue.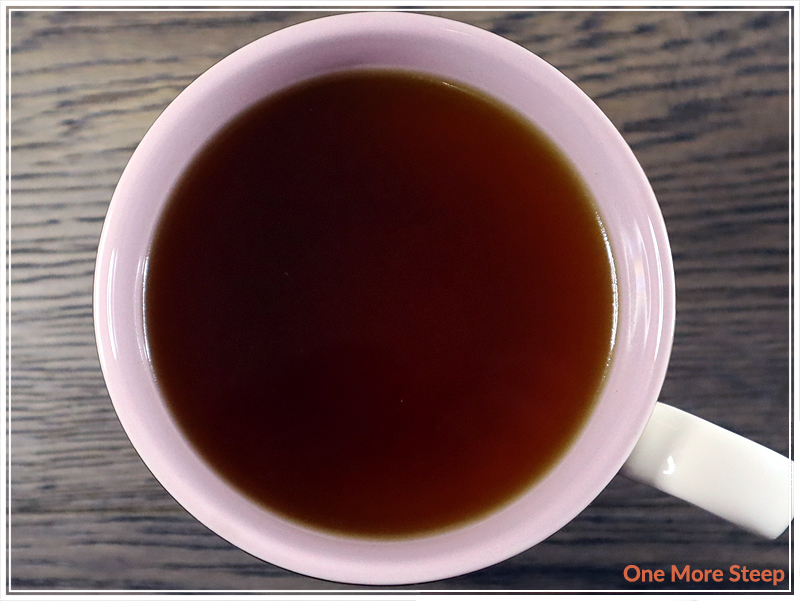 A Second Cup?
I attempted a second steep of Lemon Drizzle, and found the flavour to be very familiar to the initial steep with a lot of rooibos qualities in the flavour. If you're a fan of rooibos, I would recommend a second steep of Lemon Drizzle Cake.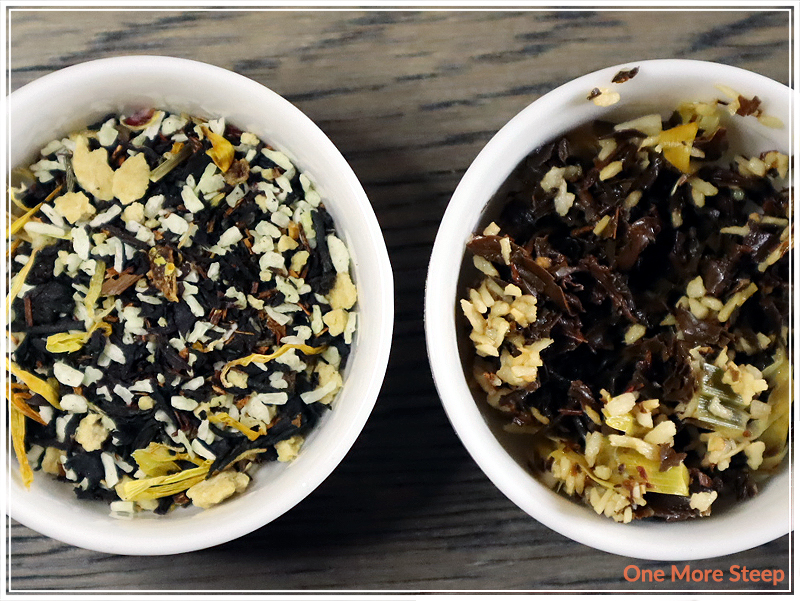 My Overall Impression

I didn't like Dessert by Deb's Lemon Drizzle Cake. I found that Lemon Drizzle Cake was very rooibos forward, and as someone who's not generally a fan of rooibos, I didn't appreciate it. I think if you're someone who likes rooibos, you'll likely enjoy it a lot more than I did. That said, if it had been more black tea forward, I would have liked it more, but alas, a rooibos-heavy blend is just not for me – and that's okay! The great thing about the world of tea is the great variety of blends and products out there for everyone.
Curious about the cup rating system? Click here to learn more.