Peaches & Cream Chai by Dessert by Deb
Black Tea / Flavoured
$6.50 for 25g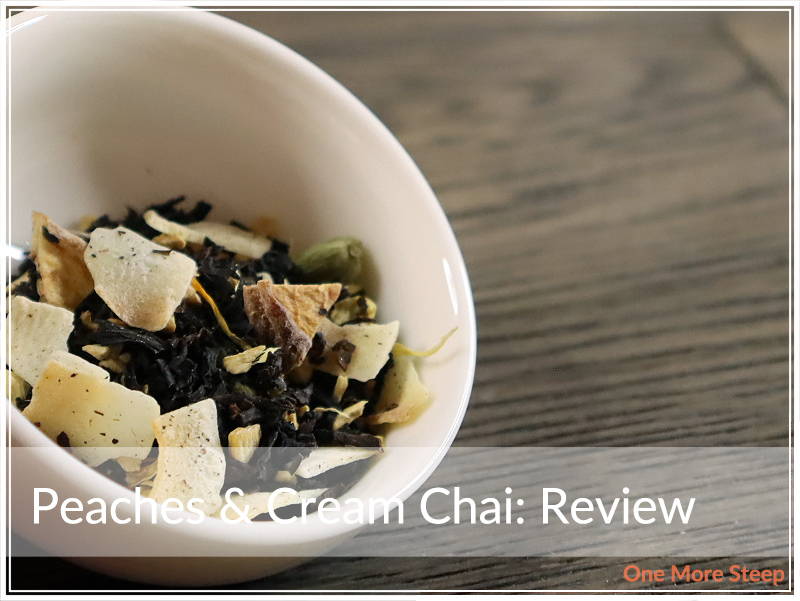 Peaches & Cream Chai came to me as part of the bimonthly subscription box from Dessert by Deb.
First Impressions
Peaches & Cream Chai comes in a familiar package. A matte gold pouch came in my bimonthly subscription box, with a colourful label across the front that has the fun polka dots. Peaches & Cream Chai is a part of Dessert by Deb's Little Country Kitchen Collection.
Peaches & Cream makes me think of a few things. The bicolour corn, for one, and also literally ripe peach slices with a dollop of whipped cream. Just a pleasant little summer time dessert. I will also take strawberries with whipped cream, or blueberries with whipped cream – just saying.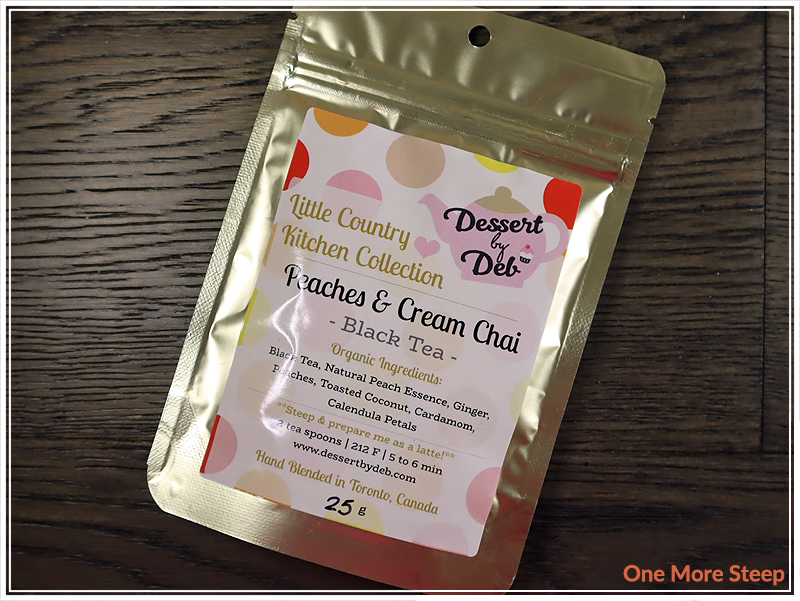 Peaches & Cream Chai consists of organic: black tea, natural peach essence, ginger, peaches, toasted coconut, cardamom, and calendula petals. The dry leaf is nice to look at, and it has a strong aroma to it that is a blend of ginger and peach.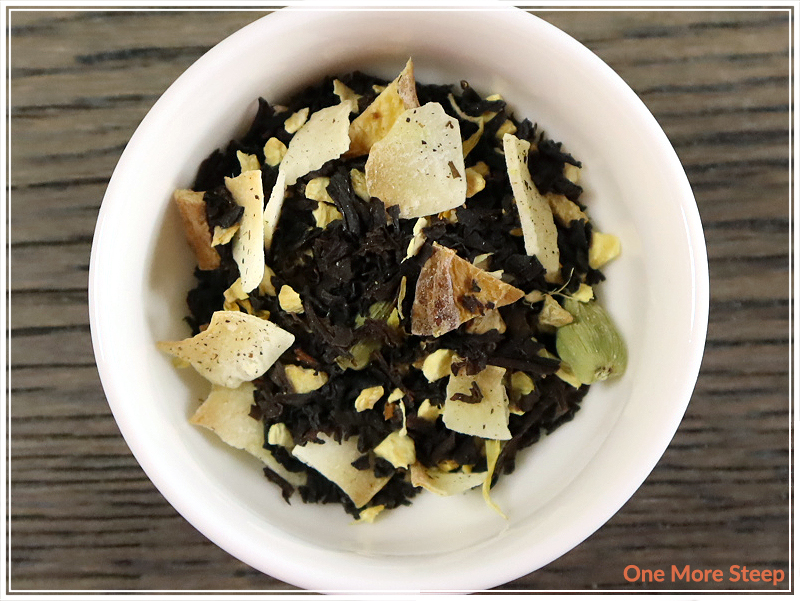 Preparation
Dessert by Deb recommends preparing Peaches & Cream Chai with 212°F (100°C) water and to steep for 5 to 6 minutes, and also included a recommendation to enjoy as a tea latte. I opted to do an initial steep of Peaches & Cream Chai for 5 minutes.
First Taste
Peaches & Cream Chai steeps to a bright orange colour, and has a strong ginger aroma. Mixed in with the fragrance profile is the cardamom, and a light background of peaches. The flavour itself is strongly ginger and cardamom, with the peach and coconut mingling in the background. It's got a light sweetness to it, and the qualities that I enjoy in a chai (cardamom, primarily).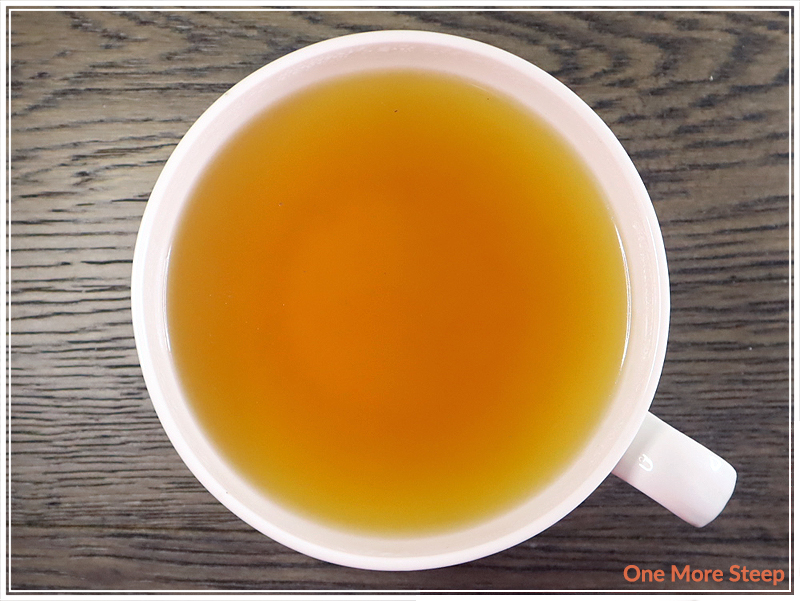 A Second Cup?
I did attempt to resteep the leaves, but found that the flavour wasn't as strong as an the initial steep. I would recommend Peaches & Cream Chai for just the initial steep.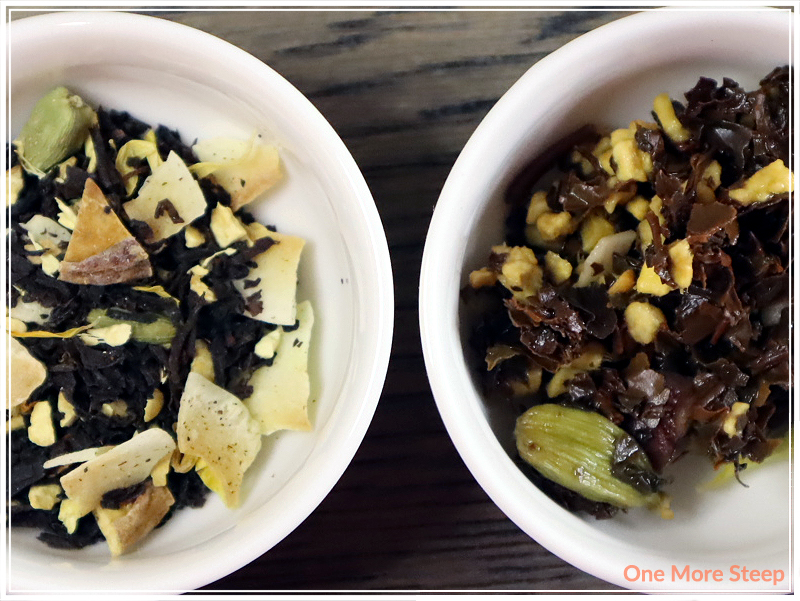 My Overall Impression

I loved Dessert by Deb's Peaches & Cream Chai. The flavour was enjoyable, and the peach flavour adds something quite nice to a traditional chai flavour profile. It has a lot of pep to it, and a nice brightness to my cup. I would have this as a tea latte for sure, as I think that'll add that 'cream' quality for Peaches & Cream.
Curious about the cup rating system? Click here to learn more.