Concord Grape Jelly by Dessert by Deb
Green Tea / Flavoured
$6.75 for 25g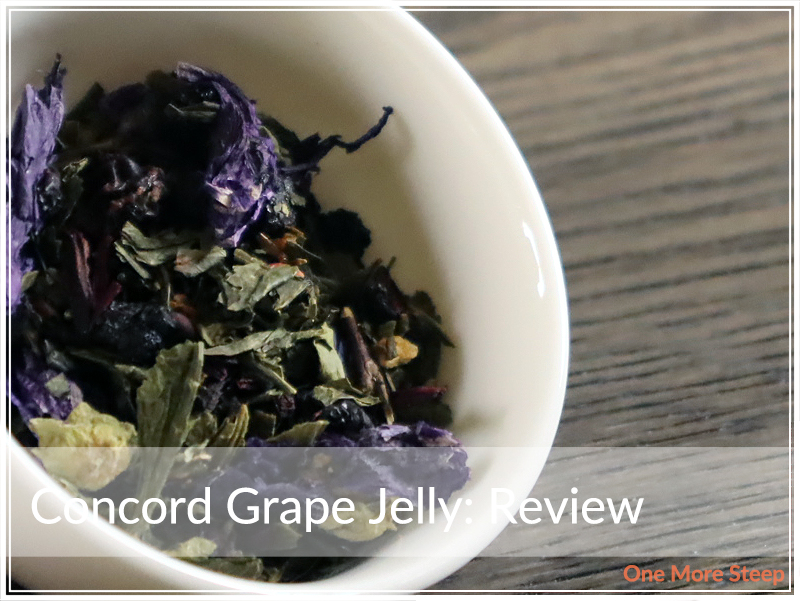 Concord Grape Jelly came to me as part of the bimonthly subscription box from Dessert by Deb.
First Impressions
In a pale pink metallic pouch comes Concord Grape Jelly, a green tea blend from Dessert by Deb. It comes to with a familiar polka dot label in rainbow colours. Concord Grape Jelly is part of the Picnic Sweets & Treats Collection, and having some concord jelly on a picnic seems like a great idea (especially in a sandwich made with some sourdough bread and a nice layer of smooth peanut butter).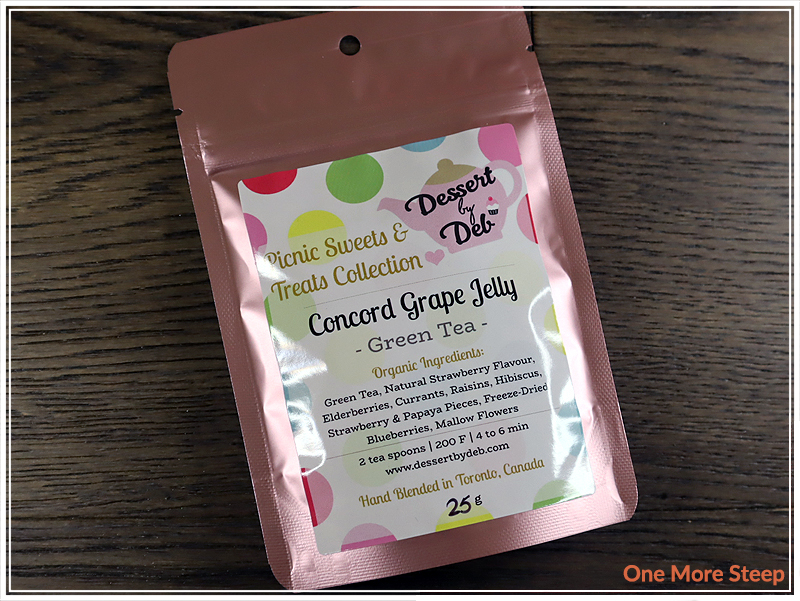 Concord Grape Jelly has a sweet aroma to it, there's something that reminds me of grape medicine as a child. Concord Grape Jelly consists of organic: green tea, natural strawberry flavour, elderberries, currants, raisins, hibiscus, strawberry and papaya pieces, freeze-dried blueberries, and mallow flowers. I mean, just look at this tea – it's beautiful. Those mallow flowers are so gorgeous.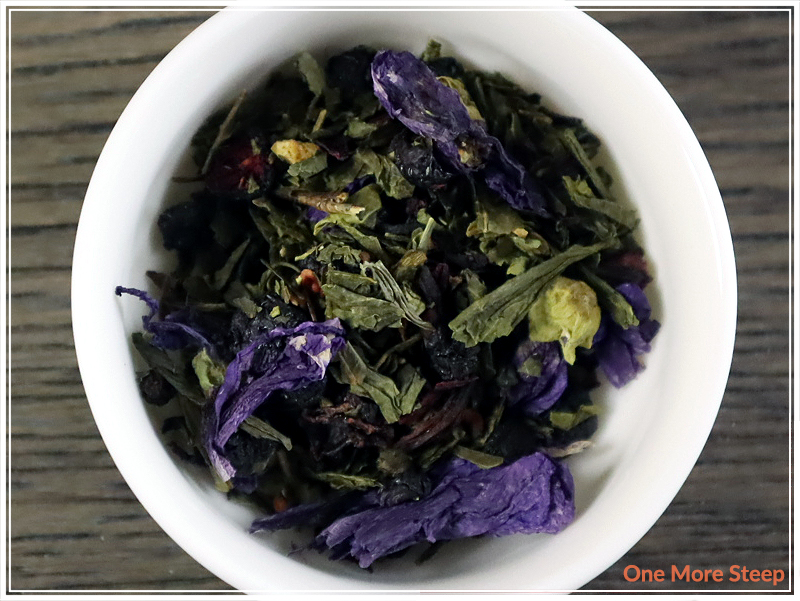 Preparation
Dessert by Deb recommends steeping Concord Grape Jelly in 200°F (93°C) water for 4 to 6 minutes. I opted to do an initial steep of Concord Grape Jelly for 5 minutes.
First Taste
Concord Grape Jelly steeps to a reddish purple. The aroma is grape-y, fruity (berry, grape), and sweet. The flavour of Concord Grape Jelly reminds me of a mix of grape juice (or a mixed fruit juice), a grape freeze pop, or liquid grape medication (let me tell you that I got sick a lot and needed antibiotics as a kid without directly telling you that I got sick a lot and needed antibiotics as a kid). While it does remind me of grape jelly, the level of sweetness is very jelly-esque, but after having taken a lot of liquid antibiotics as a child, grape flavoured things just doesn't appeal to me (neither does banana or cherry). But it smells and tastes like grape.
A Second Cup?
I did attempt to resteep Concord Grape Jelly, the flavour of the second steep of the leaves was very similar to the the initial steep, but not as strong as the initial steep.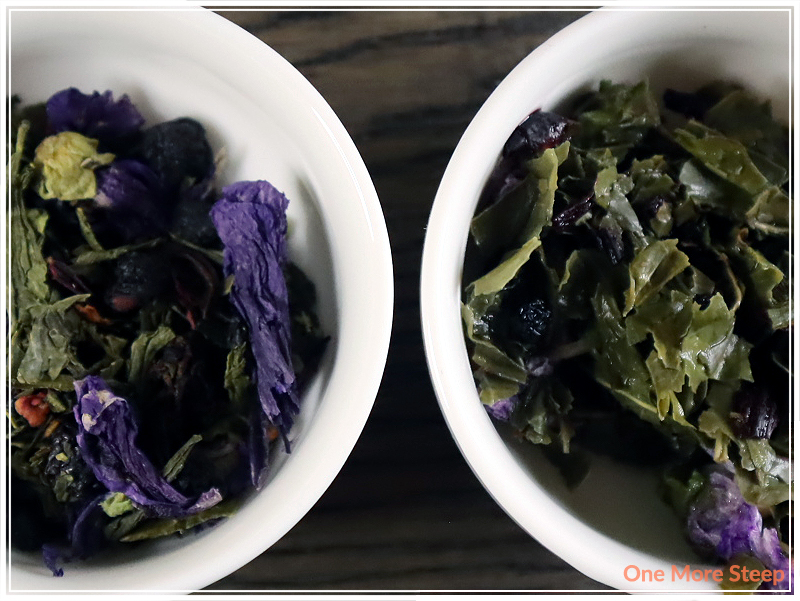 My Overall Impression

I thought that Dessert by Deb's Concord Grape Jelly was just okay. I think the flavour is spot on, the aroma is perfectly reminiscent of concord grape jelly. The problem that I have is my personal preference not to engage in grape flavoured things that remind me of medication (due to a childhood riddled with repeated bouts of pneumonia). That said, I think that Dessert by Deb did a great job with the blend in terms of the aroma and flavour, and if you're a fan of grape, this will be a blend for you. I would recommend having this green tea blend iced, and also mixed with some sparkling water to give it some pep and make it the perfect summer picnic option.
Curious about the cup rating system? Click here to learn more.