Formosa Bloom by Sunny M
Oolong Tea / Straight
$38.00 for 100g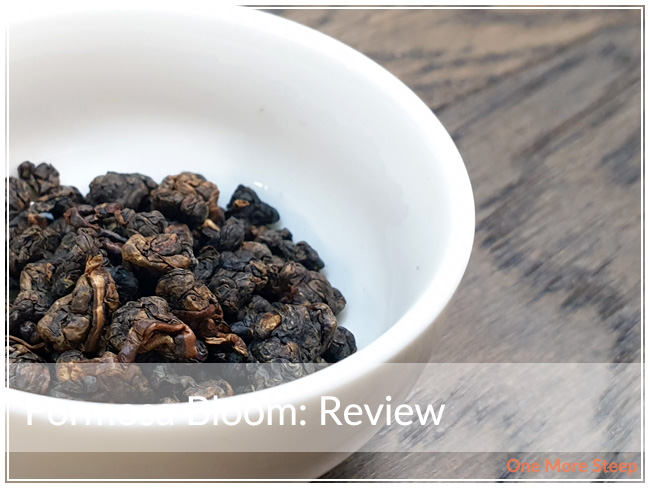 Sunny M has provided me with Formosa Bloom for the purposes of writing an honest review.
First Impressions
Formosa Bloom comes in a sealed, resealable pouch from Sunny M. It features a one-way air valve to help keep your tea fresh, which is still such a neat feature to me. Quite a bit of information about the tea itself on the packaging (front and back). This particular one is from the Charm of Hearts tea estate in Taiwan. It's hand-picked, whole leaf, the cultivar is Taiwan No. 13 and they describe the roasting technique used to create this tea.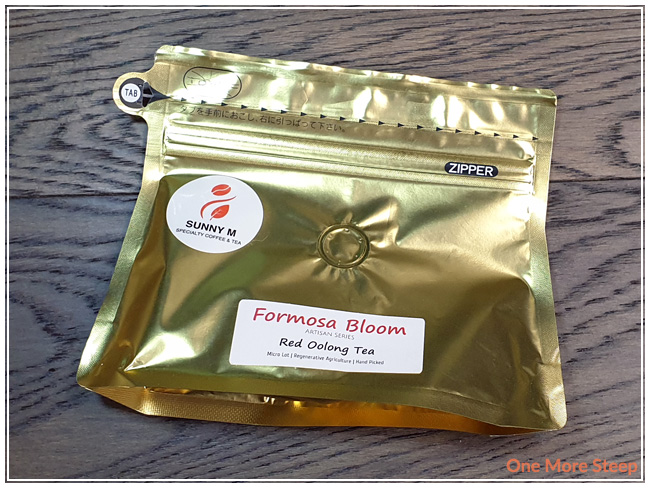 Formosa Bloom is a tightly bunched tea – the colours vary from dark brown to brownish red. There's a strong floral aroma that is truly enticing, it's just got a light nuttiness to the undertone, and it just seems really inviting overall. Because the leaves are so tightly bunched, I would recommend steeping it in an gaiwan or with an infuser that really lets the leaves open up as much as possible.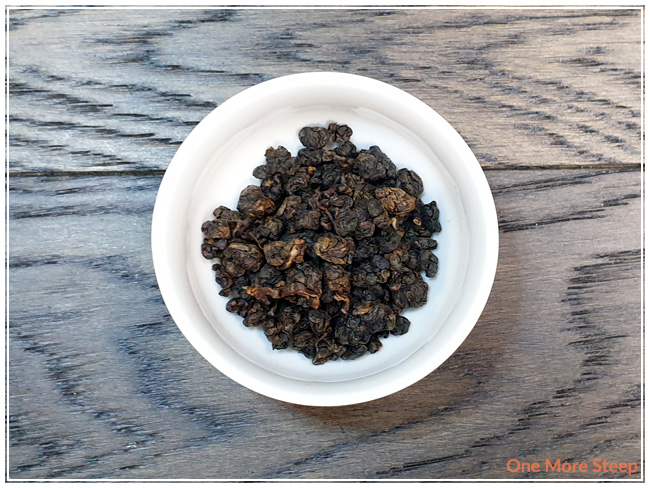 Preparation
Sunny M recommends steeping Formosa Bloom in 85℃-95℃(185℉-203℉) water for 4 to 6 minutes. I opted to do an initial steep for 4 minutes with water that had been heated to 93°C (200°F).
First Taste
Formosa Bloom steeps to a really brilliant golden orange colour. There's a strong amount of floral aroma that comes from the steeped tea. The tea itself has a lovely sweet and floral flavour to it, there's a hint of nuttiness in the background that I believe comes from the roasting technique used. It's very smooth with zero astringency or bitterness at the steeping temperature and time I had mentioned earlier.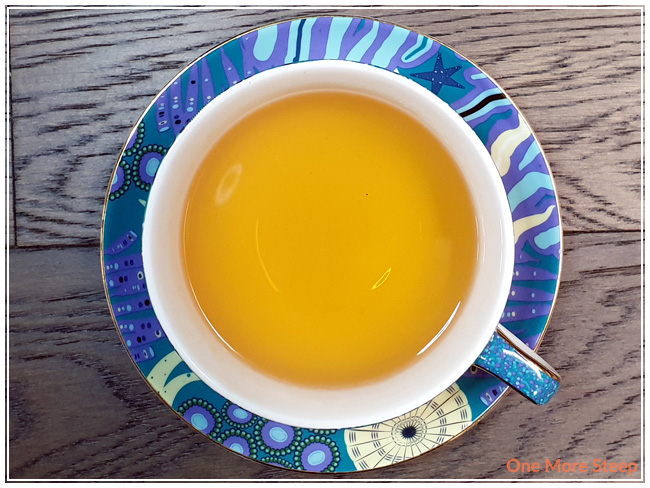 A Second Cup?
Formosa Bloom was resteeped seven times (eight steeps total with the same leaves). I used the same temperature water, just adding an additional 30 seconds for each subsequent steeps. I found the leaves stood up really well to being resteeped and that the flavour remained very close to the initial steep throughout, just getting a bit weaker at the end.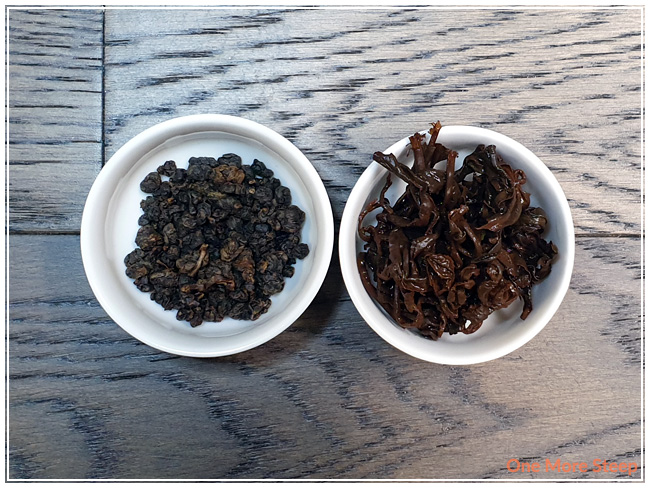 My Overall Impression

I loved Sunny M's Formosa Bloom. I found the floral aroma from the dry leaf was inviting, and the steeped tea was just so easy to drink! This is definitely an oolong that you'll want to resteep because it does so well and you'll get a lot of flavour from it. Formosa Bloom would be a great tea to pair with something savoury or sweet, I just think it'd balance nicely and the flavour of the tea just really holds up well to being resteeped over and over again, so it's a great tea to serve with a group of people because all you'll need to do is keep the kettle going.
Curious about the cup rating system? Click here to learn more.