Cha Le Tea
Vancouver, British Columbia
$3.50-4.75 for drinks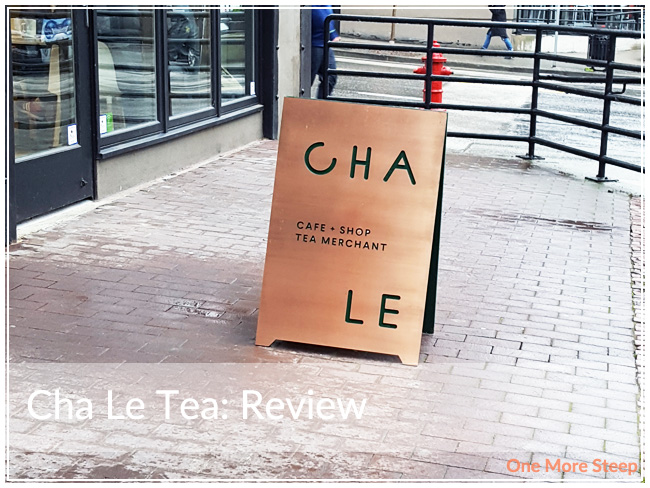 Cha Le Tea is a relatively new tea cafe and tea shop in Vancouver, BC that opened this year. It's located in the Yaletown area of Vancouver and is walking distance the Yaletown-Roundhouse Canadaline stop, if you're looking to get there via public transit. Parking is a bit of a pain on Hamilton Street (metered parking), but it is available if you luck into a spot.
Their space is charming, and the all-glass wall looking in lends itself to a lot of natural light. For this tea blogger, and other foodies, it's dream for taking photos. I went on a Thursday around noon with my friend as we wanted to meet up for lunch. When we got there, there was one other table that was occupied by a trio of men in business suits.