Instant Matcha Latte by Gold Kili
Green Tea (Matcha) / Flavoured
$6.95 for 250g (ten 25g sachets)
First Impressions
Instant Matcha Latte was purchased on a whim one day when I was at the grocery story. The box was bright green, definitely eye catching and intrigued me enough to buy it. It's a box with ten portions of Instant Matcha Latte drink mix. The box itself is a glossy cardstock, each packet feels like a plastic-coated foil.
Instant Matcha Latte consists of: sugar, refined fully hydrogenated vegetable oil, green tea powder, skimmed milk powder, matcha powder, dipotassium phosphate, mono- and di-glycerides of fatty acids, salt, silicone dioxide, natural flavours, and carotene. It weirds me out how low on the ingredients list that matcha shows up – green tea powder shows up earlier than it does, and sugar is number on! For those curious, there is 14g of sugar per packet and each one is only 25g. The aroma of the powder is really light on the matcha aroma, it otherwise doesn't have much of a smell to it at all.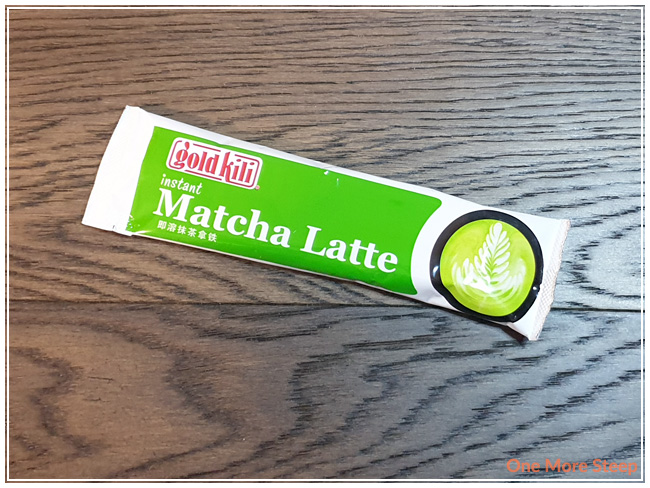 Preparation
Gold Kili recommends to pour the contents into a cup, add hot water (180mL), and stir. To make it iced, dissolve in 90mL of hot water and add ice. I opted to have it hot, and I used 185°F (85°C) water since there wasn't a temperature specified.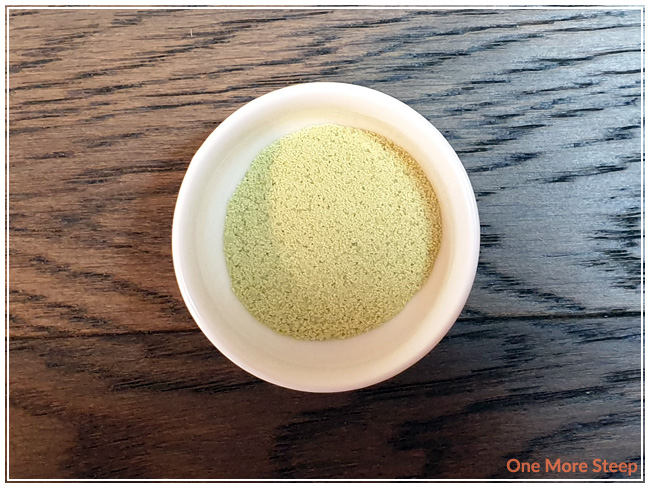 First Taste
Instant Matcha Latte is a pale pistachio green, it has a nice lightness to the colour of the matcha that makes me think of a matcha latte. It's not as deep of a green that I would honestly prefer, but I think it has a lot to do with the amount of matcha that's present in the mix. The aroma is that of matcha, it's light on aroma as it is on colour. The flavour is sweet first, grassy notes second. It lacks the umami notes that I look for when it comes to a nice matcha latte.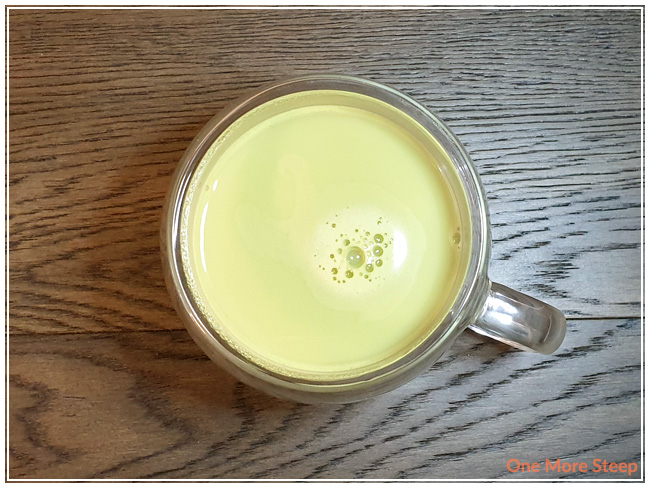 A Second Cup?
As matcha is a suspension, there were no second steeps with the powder.
My Overall Impression

I thought that Gold Kili's Instant Matcha Latte was just okay. It's a quick and easy to make – just heat up some water and stir in the mix. The lack of information about recycling the packaging is a bit disappointing, also the sheer amount of matcha not present in the mix. That said, I think it'd be great for someone who's always on the go, or for the person who can't keep matcha making equipment at work. I think it's a touch too sweet for me, but I think it'd be nice iced and makes for an easy matcha latte when you've got a time crunch. It'll definitely be something that I end up taking to work for an easy matcha latte in the staff room since I don't get the time needed to whisk and find some zen.
Curious about the cup rating system? Click here to learn more.