Double Shot White Milk Tea by Gold Kili
Black Tea / Flavoured
$6.95 for 280g (eight 35g sachets)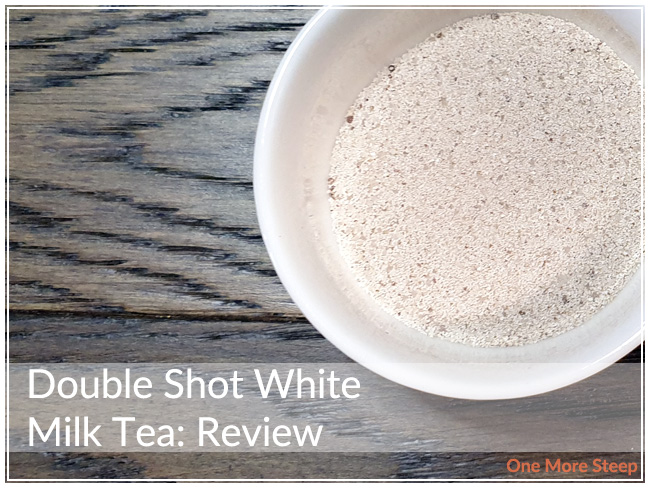 First Impressions
I picked up Double Shot White Milk Tea on a whim while grocery shopping a little while ago – that's the funny thing about going grocery shopping now with the arrows that dictate what direction you're meant to go down each aisle, you sometimes start wandering down an aisle that you didn't need anything but end up picking up something anyways.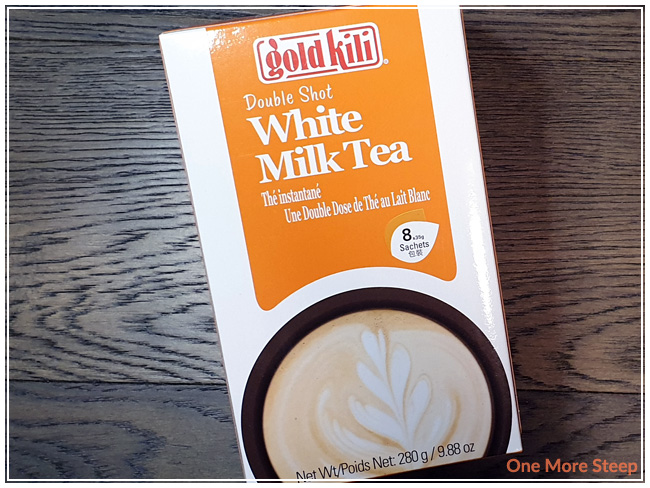 In a bright orange cardstock box, Double Shot White Milk Tea intrigued me enough to pick it up. There's a nice photo of latte art in the front. This box contains eight portions of the instant tea mix. Double Shot White Milk Tea consists of: sugar, refined fully hydrogenated vegetable oil, skimmed milk powder, instant tea, dipotassium phosphate, sodium caseinate, mono- and di-glycerides of fatty acids, silicon dioxide, and caratene. Potential allergens listed are: sesame, soy, wheat and gluten. There's basically no smell to the powder at all.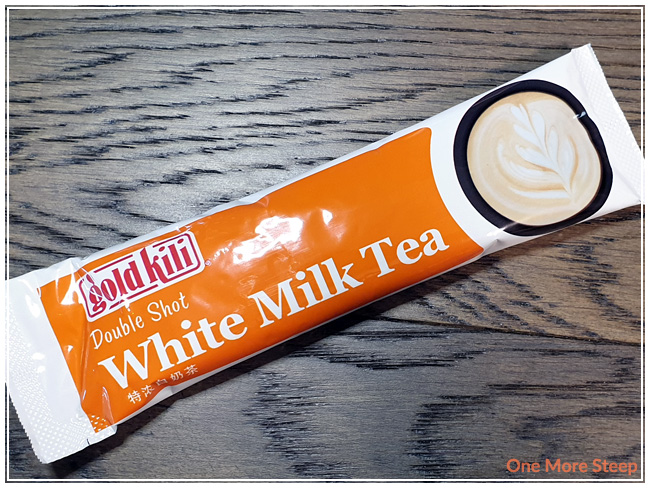 Preparation
Gold Kili recommends mixing one pouch with 180ml hot water and to stir to mix. For iced, they recommend using 90ml hot water, and then adding ice. I opted to prepare it hot. With no water temperature suggestion, I opted to heat my water to 100°C (212°F).
First Taste
Double Shot White Milk Tea easily dissolves, and has a light brown colour. Obviously the latte art doesn't magically appear, but it's a nice colour. Once the powder is mixed, it does smell like milk tea. The flavour is interesting – I can taste black tea, and there's a nice milk flavour to it. However, it's not as creamy as I would prefer in a milk tea, and there's actually a slight bitterness to it like an oversteeped black tea. It's not as sweet as I expected, given that sugar is the first listed ingredient and each 35g pouch has 16g of sugar.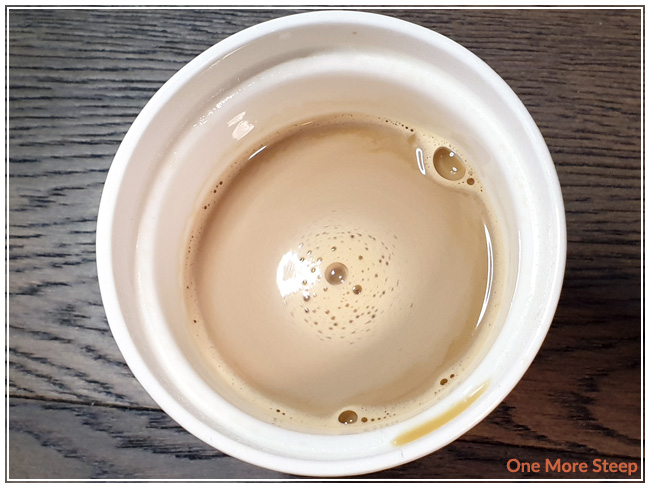 A Second Cup?
No second cup as everything dissolves in the water, much like a matcha or drink mix.
My Overall Impression

I thought that Gold Kili's Double Shot White Milk Tea was just okay. The flavour wasn't quite what I was expecting, maybe because I'm a bit particular about milk tea in general (proof) – I like mine a bit sweeter, with a heavier milk presence (which is why I use evaporated milk). The nice thing about that I do like about the Double Shot White Milk Tea is the convenience of having milk tea on-the-go, and how easily it dissolves in water. I will definitely be having this iced this summer since it's so easy to make, and having a packet or two with my lunch for work since it's just more convenient than heating up a kettle and carrying around evaporated milk with me.
Curious about the cup rating system? Click here to learn more.