Double-Wall Poppy by Adagio Teas
Porcelain and Stainless Steel
$14.00USD each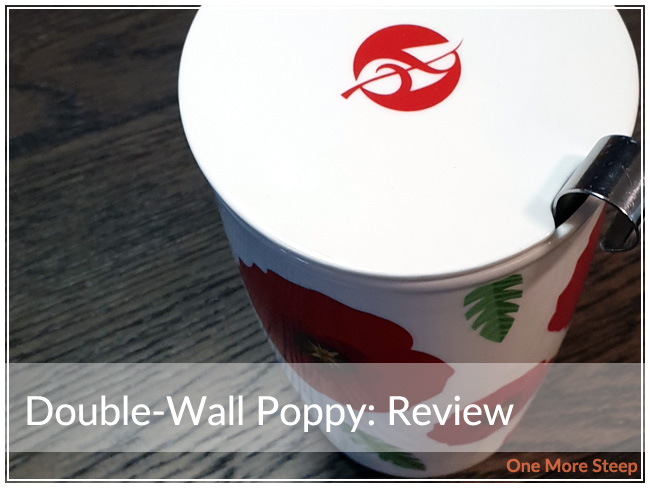 Adagio Teas has provided me with Double-Wall Poppy for the purposes of writing an honest review.
First Impressions
Double-Wall Poppy is a double-wall porcelain cup with stainless steel infuser. The cup itself has a lovely poppy design on it, with a small hole at the bottom to allow for the air to escape when hot liquids are poured inside. It comes in a sturdy cardboard box. Double-Wall Poppy is a 3 piece cup – lid, stainless steel infuser, and the cup itself.
This cup is dishwasher and microwave safe (if you remove the stainless steel infuser), and holds 12oz (355ml) of tea.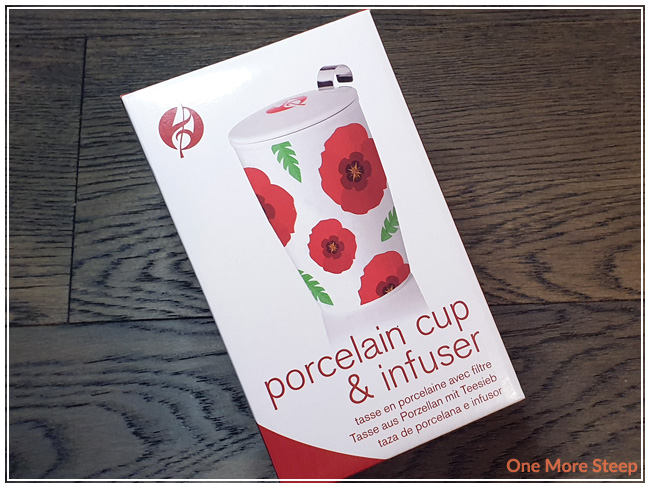 First Use
Like I do with all of my teaware, I did hand wash the Double-Wall Poppy first with warm soapy water. One thing to keep in mind with a double-walled porcelain cup like this is the little hole on the bottom. If you submerge in water or wash it in the dishwasher, water can get inside and you may find it dripping out at inopportune moments.
I had a nice milk tea in the mug for the first use. I love the double-wall feature because it means that when you pour piping hot water into the cup to steep your tea directly in the cup, you won't burn your hands on the outside. The little handle on the stainless steel infuser is handy and didn't get too hot to handle. The infuser is also nice because it's fairly large for the cup and gives the tea leaves a lot of space to expand – a great feature if you're likely to steep oolong or pu'erh.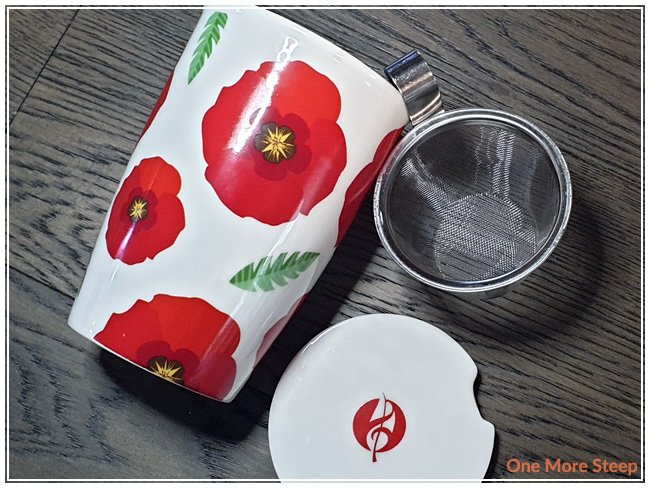 My Overall Impression

I loved Adagio Teas's Double-Wall Poppy. From the lovely design, nice function, and the large stainless steel infuser, the Double-Wall Poppy functions well and is at a nice price! There are a lot of other double-walled cups out there that are much more expensive, and I like the fact that this one is at an affordable price that makes it a great option to include with a gift or as a treat when you're looking for a treat yo'self moment.
Curious about the cup rating system? Click here to learn more.