Formosa High Mountain by Sunny M
Oolong Tea / Straight
$48.00 for 100g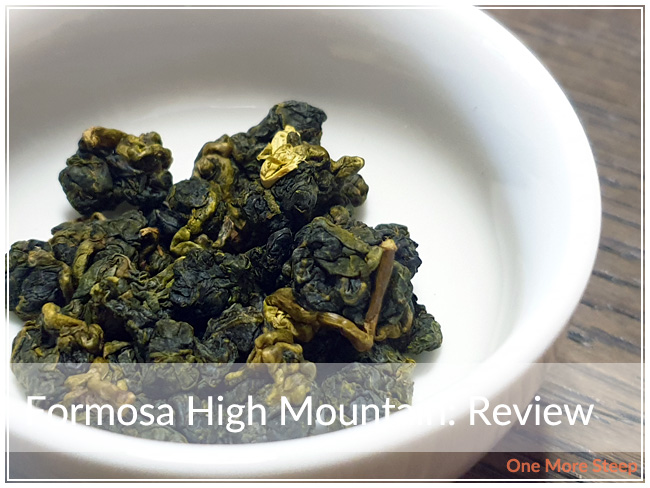 Sunny M has provided me with Formosa High Mountain for the purposes of writing an honest review.
First Impressions
Formosa High Mountain comes in a sealed, resealable pouch. There's a thin almost fishing-wire like seal that is easy to pull in order to open the pouch. There's a funny little disc on the back to allow you to push air out of the bag – what a fun feature to help maintain the freshness of your tea! This is one of the teas that I was able to taste at the 2020 Vancouver Tea Festival and I was super stoked when Sunny M offered some of this lovely oolong tea to me to review.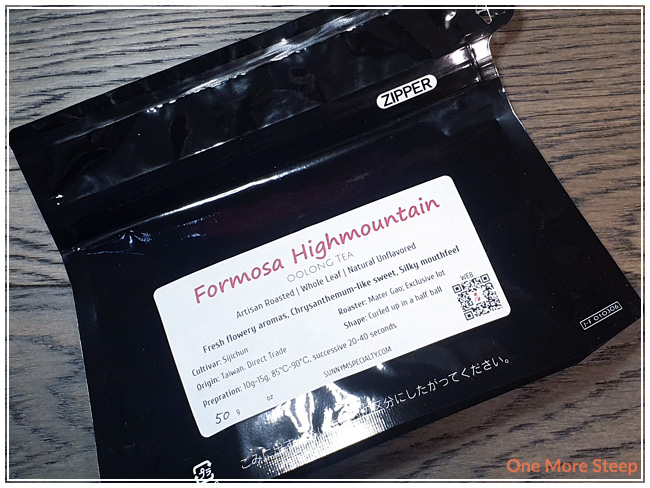 Formosa High Mountain is an Taiwanese oolong tea that is exclusive to Sunny M, which I found interesting. It's roasted, whole leaf, and natural (no additional flavouring). The leaves are gorgeous – a lovely mix of light and dark green shades and you can see the details in the leaves, so beautiful. The dry leaf has a nice aroma – it smells roasted, floral, and grassy.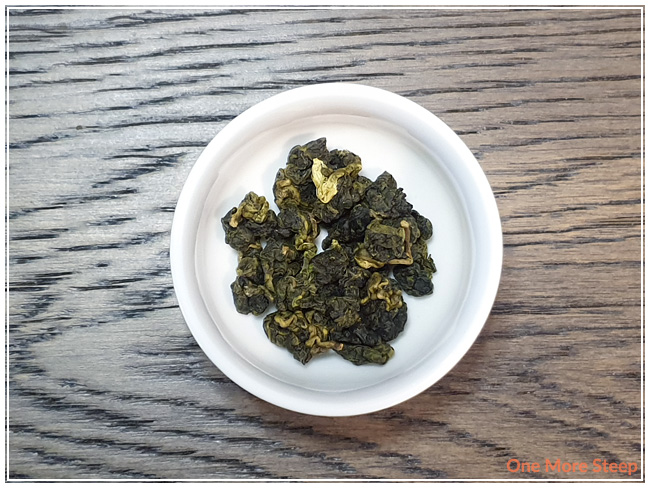 Preparation
Sunny M recommends steeping Formosa High Mountain in 85-90°C (185-194°F) for 20-40 seconds. I opted to do an initial steep with 85°C water for 30 seconds.
First Taste
Formosa High Mountain steeps to a pale yellow colour. There's a light roasted aroma. The flavour is a mix of nutty, floral, and sweet. The packaging suggests a chrysanthemum-like flavour and I can taste it – although how much is the power of suggestion? I like the lightness in the flavour, it's pleasant and easy to drink.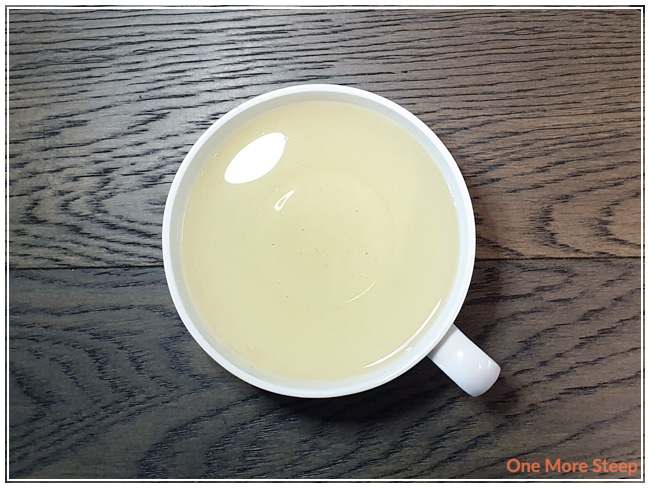 A Second Cup?
I resteeped Formosa High Mountain five times (six steeps total), adding an additional 30 seconds for each subsequent steep. I found that the colour got more golden yellow, with a nice flavour to it. The flavour got more sweet, with hints of vanilla as I steeped it – it made for such a pleasant steeping session.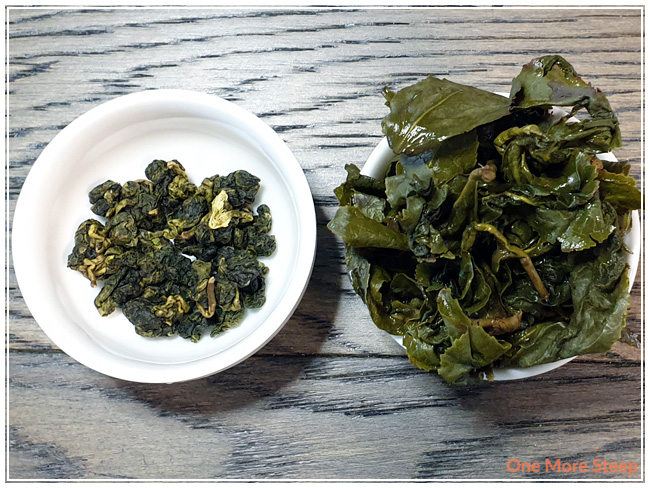 My Overall Impression

I loved Sunny M's Formosa High Mountain. This oolong tea was a treat from dry leaf to steep to just admiring those pretty leaves after being done with them. While the tea itself is on the more expensive side, it's nice to know that it holds up really well to being resteeped and has some great flavour. It's definitely one that you'll want to resteep over and over again until you get all of the flavour from the leaves, and just enjoy the floral and sweet notes that mingle with the nutty flavours. It's a well-balanced oolong and it's just nice to know how nature just creates a nice flavour from tea leaves.
Curious about the cup rating system? Click here to learn more.