Coconut Macadamia Herbal by Hawaiian Islands Tea Company
Rooibos / Flavoured
$5.95USD for 36g (20 sachets)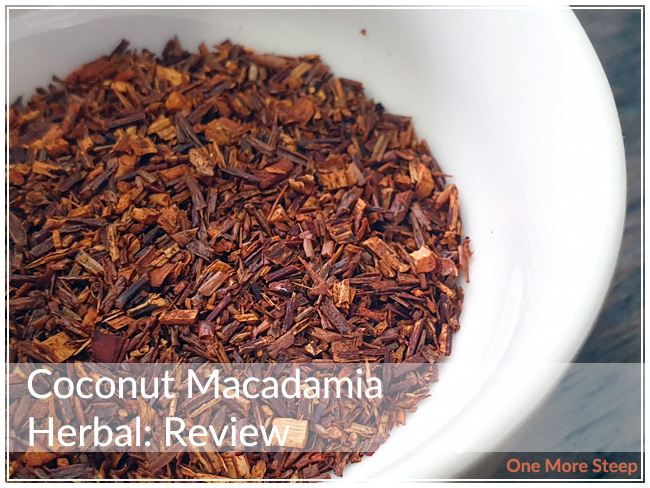 First Impressions
Coconut Macadamia Herbal is a rooibos-based infusion that I received as a gift for cat-sitting. The packaging definitely screams tropical to me in the glossy cardstock box. Coconut Macadamia Herbal is portioned into individually packaged tea sachets, where the blend inside basically looks just like rooibos only.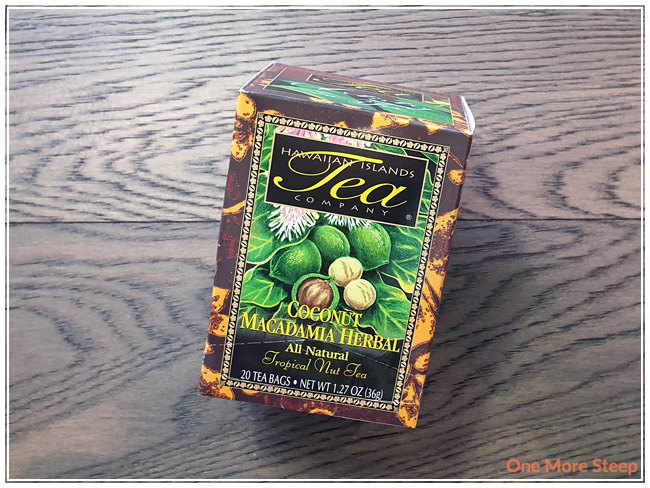 The aroma of Coconut Macadamia Herbal smells like coconut and rooibos, I don't really get a lot of the macadamia nut fragrance in there. Unfortunately, I do smell quite a bit of the rooibos – it has a strong medicinal fragrance to me. Coconut Macadamia Herbal consists of rooibos and natural flavouring.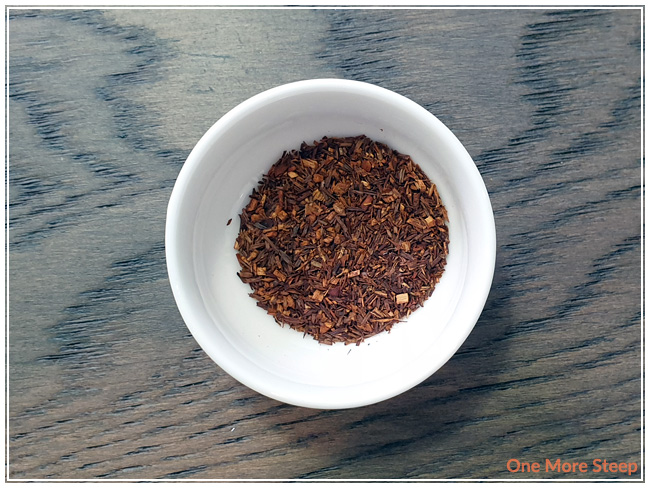 Preparation
Hawaiian Islands Tea Company recommends steeping Coconut Macadamia Herbal in boiling water (100°C/212°F) for 1 to 3 minutes. I opted to do an initial steep for 3 minutes.
First Taste
Coconut Macadamia Herbal steeps to a dark reddish orange. The aroma of the steeped tea is very similar to the dry leaf – I can smell the rooibos base with its medicinal quality, along with the aroma of the coconut. The flavour is very much rooibos with hints of coconut and macadamia nuts in the background. There's a light sweetness. I do wish that both the coconut and macadamia nut flavours were stronger to help balance against the strong medicinal flavours of the rooibos.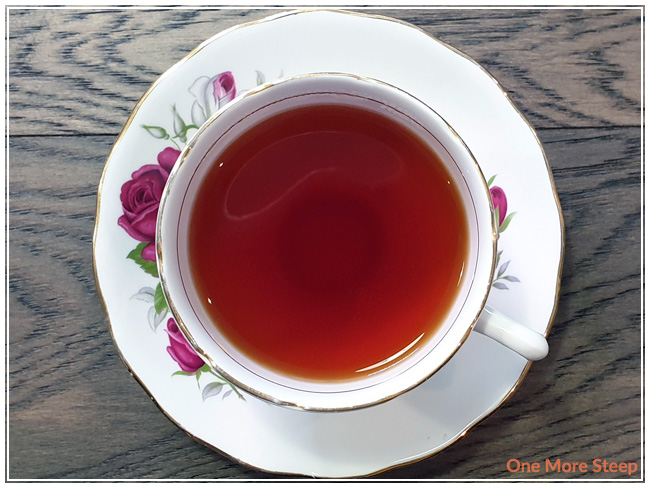 A Second Cup?
I attempted to resteep Coconut Macadamia Herbal once and found that all I got was the flavour of plain rooibos (so it's great if you're a rooibos fan!).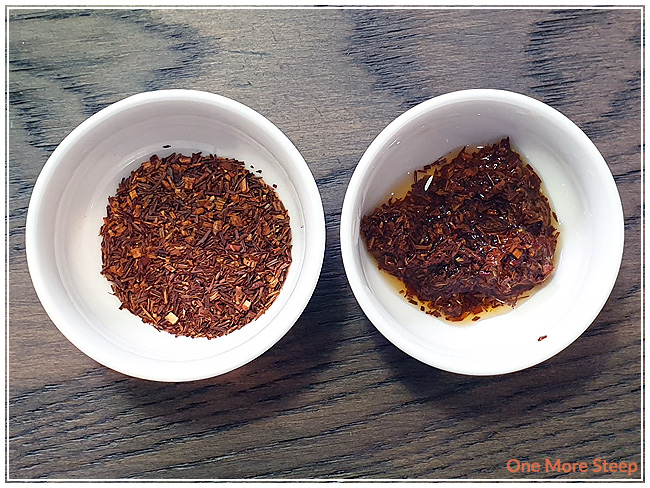 My Overall Impression

I didn't like Hawaiian Islands Tea Company's Coconut Macadamia Herbal. Unfortunately, I found the rooibos base to just be too strong in comparison to the coconut and macadamia flavouring. I wish both flavourings were stronger so that the flavours were better balanced against the medicinal, earthy nature of the rooibos base. If you're a fan of rooibos, I think you'll really enjoy this blend since it does have a strong rooibos base and its present throughout each steep..
Curious about the cup rating system? Click here to learn more.