Pineapple Waikiki by Hawaiian Islands Tea Company
Black Tea / Flavoured
$5.95USD for 36g (20 tea bags)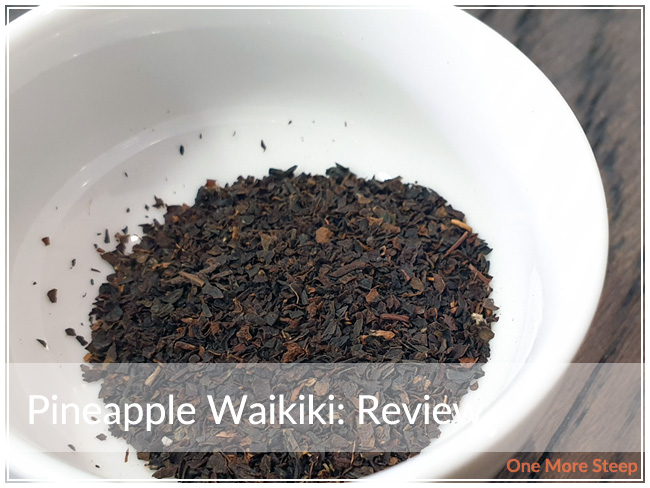 First Impressions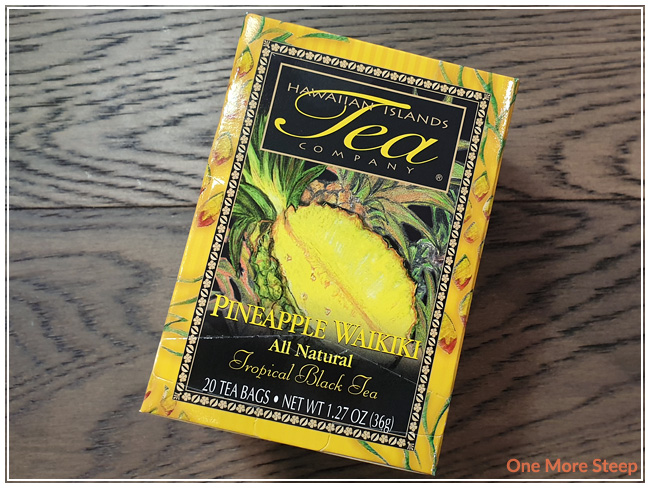 I received Pineapple Waikiki as a gift for cat-sitting while the cat's owners were away in Hawaii (lucky butts!). Pineapple Waikiki is a flavoured black tea that comes in a colourful printed cardstock box. There's a perforated opening at the front where you can slide out each tea bag by itself. The tea itself comes in individually wrapped tea bags. The packets are made of plastic, with the tea bags inside each one. The steeping instructions are on the individual packets.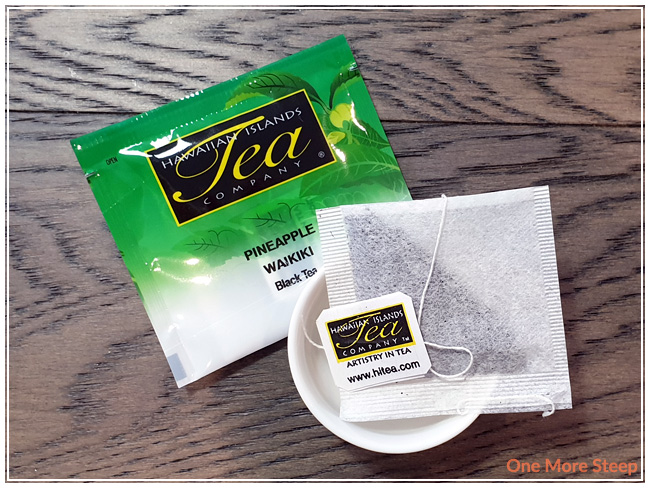 Pineapple Waikiki is made of black tea and natural flavouring. I would hazard a guess that the flavouring is pineapple as the pineapple area is very strong – it smells fruity and sweet! It does a great job of representing pineapple.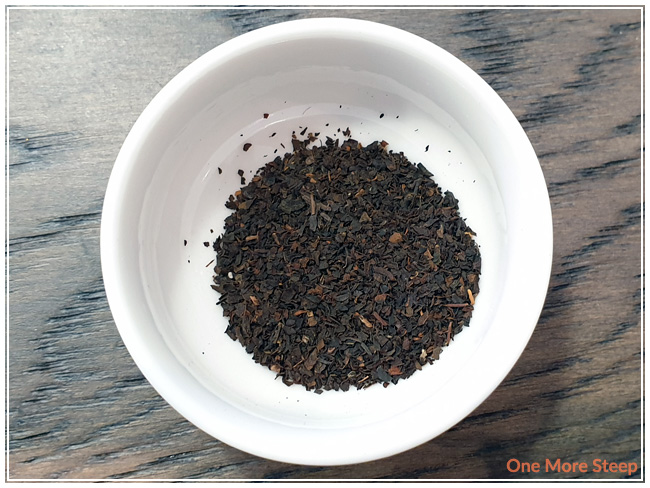 Preparation
Hawaiian Islands Tea Company recommends steeping Pineapple Waikiki in boiling water (100°C/212°F) water for 1 to 3 minutes. My initial steep was for 3 minutes.
First Taste
Pineapple Waikiki steeps to a dark reddish orange colour. There's a very bright pineapple aroma from the tea, which is nice. There's a light sweet, fruity flavour to the tea. I found that the black tea base is a bit malty, with a mild astringency to the tail end of each sip. If this bothers you, I would opt to steep it for a shorter time (try 1 or 2 minutes). The pineapple flavour is very present in the steeped tea.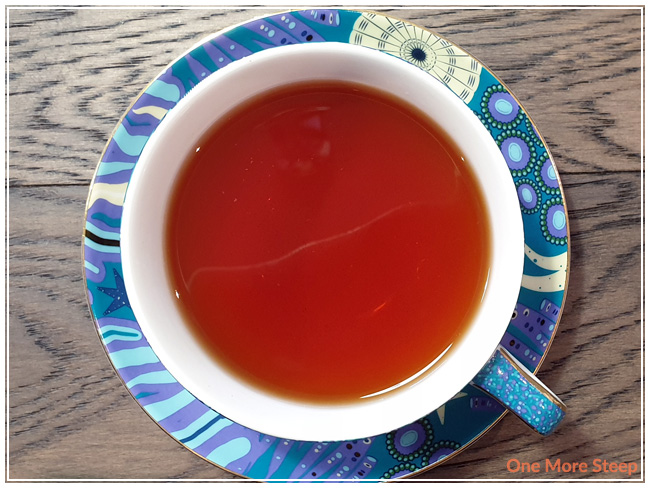 I would recommend trying this tea iced – perhaps even cold-steeping it since the pineapple flavouring make it ideal as an iced tea.
A Second Cup?
I attempted to resteep Pineapple Waikiki and found that it didn't do very well on resteep. The pineapple flavour was very weak in the resteep. I would say that Pineapple Waikiki is good for just one steep.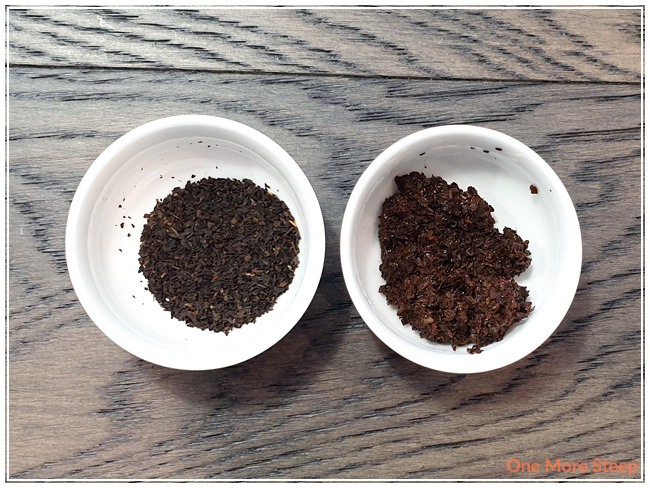 My Overall Impression

I liked Hawaiian Islands Tea Company's Pineapple Waikiki. The pineapple aroma and flavour in the dry leaf and steeped tea were just divine. I loved how inviting the tea is and how bright the tropical fruity flavours are in this black tea. I do wish that the tea did better on resteep, something that could be remedied with some dried candied pineapple pieces in the blend, perhaps? I think this tea would be great iced, and it'll be fun to have it iced as the weather continues to warm up.
Curious about the cup rating system? Click here to learn more.