Wild Honey Matcha by DavidsTea
Green Tea (Matcha) / Flavored
$9.98 for 50g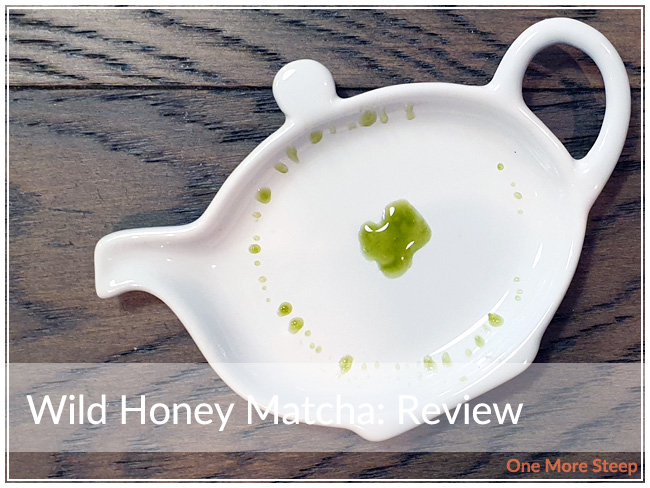 First Impressions
Wild Honey Matcha intrigued me enough to buy it because I have a huge sweet tooth and the idea of trying it seemed like a good idea. Wild Honey Matcha comes in a sealed, resealable foil pouch with a green and white label on the front. It's considered to be a 'drink mix' because, yet again, it has cane sugar listed as the primary ingredient.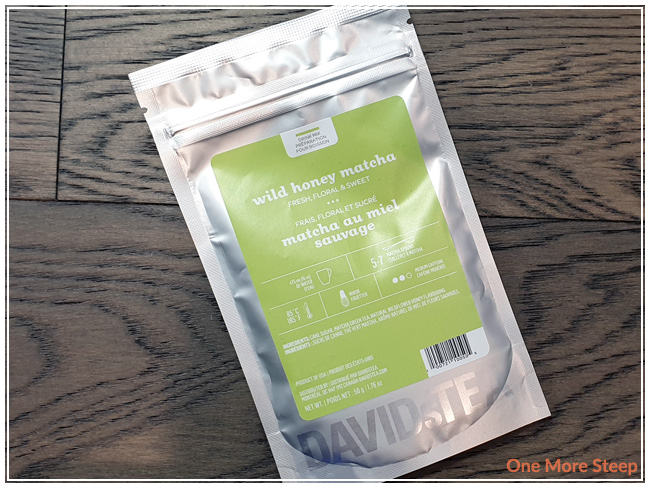 This grassy-green powder is easily sifted and has a slight sparkle to it – thanks to the cane sugar. It has an inviting sweet floral aroma to it. Wild Honey Matcha consists of: cane sugar, matcha green tea, and natural wildflower honey flavouring. I was hopeful for dehydrated honey in the blend.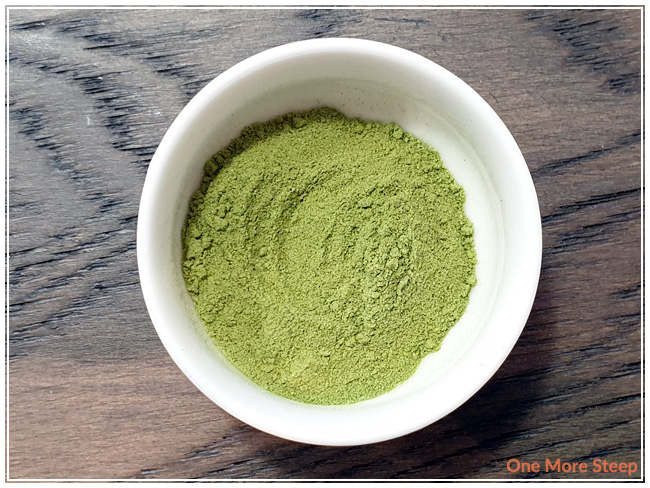 Preparation
DavidsTea recommends using 5 to 7 matcha spoonfuls per drink (16oz/475mL), whisked in 85°C (185°F) water. I opted to use 2 spoonfuls (1 matcha spoon = ½ teaspoon) in my matcha bowl, sifted, and whisked in the appropriate temperature water.
First Taste
Wild Honey Matcha has a dark green colour when whisked, but it doesn't forth very easily when whisked. I found that Wild Honey Matcha has a very sweet, floral aroma to it. On first taste, I mostly taste the sweetness from the sugar. On further sips, I can find the floral flavour and a light grassy background to the matcha.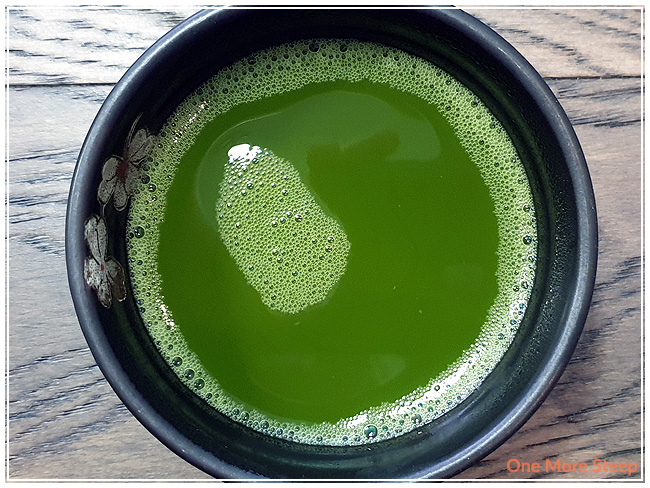 I think this would be a great matcha to have iced or as a latte (or an iced latte?) as the milk would help temper the sweetness a bit since it has plenty of sugar in it! I did pour some of it into a cup with milk and found it to be very pleasant as an iced latte, and the milk helped to cut the sweetness considerably while retaining the floral flavours.
A Second Cup?
As always, there was no second steep for matcha.
My Overall Impression

I thought that DavidsTea's Wild Honey Matcha was just okay. I found it disappointing that a matcha blend called Wild Honey had cane sugar as the primary sweetening agent instead of dehydrated honey – which is a possibility. The floral flavouring from the natural wildflower honey flavouring was quite enjoyable, but I do think that it was overwhelmed by the cane sugar in the blend. I would recommend having this with milk to make it into a latte, it will help lessen the sweetness overall.
Curious about the cup rating system? Click here to learn more.