Huang Shan Mao Feng by Masters Teas
Green Tea / Straight
$17.00USD for 1.5oz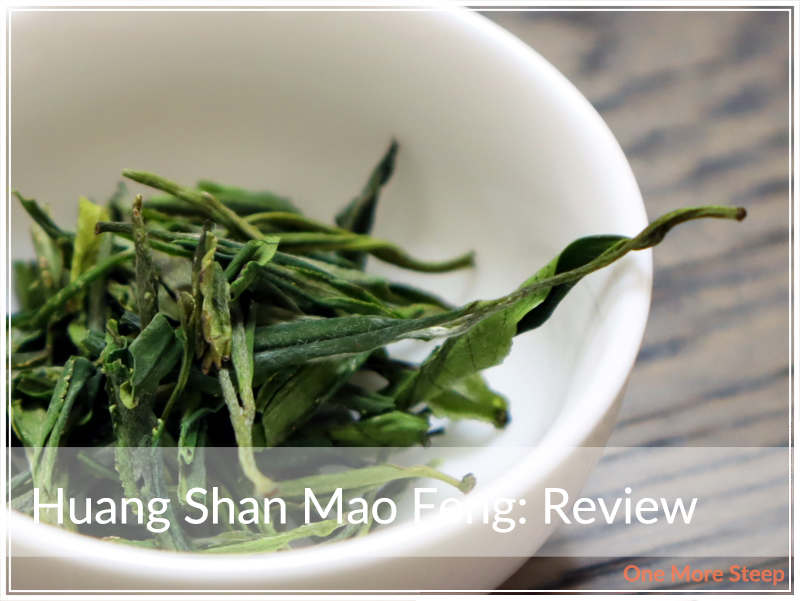 Masters Teas has provided me with Huang Shan Mao Feng for the purposes of writing an honest review.
First Impressions
Never one to shy around from trying a green tea, I was happy to receive this in the mail from Masters Teas. It came in a sealed, resealable bag with some information across the front. Huang Shan Mao Feng is described as being a premium green ta with "plenty of fuzzy tea buds". I didn't see too much fuzziness in the bag, but the leaves are a bright vibrant green with such vein definition, that I can forgive them for that.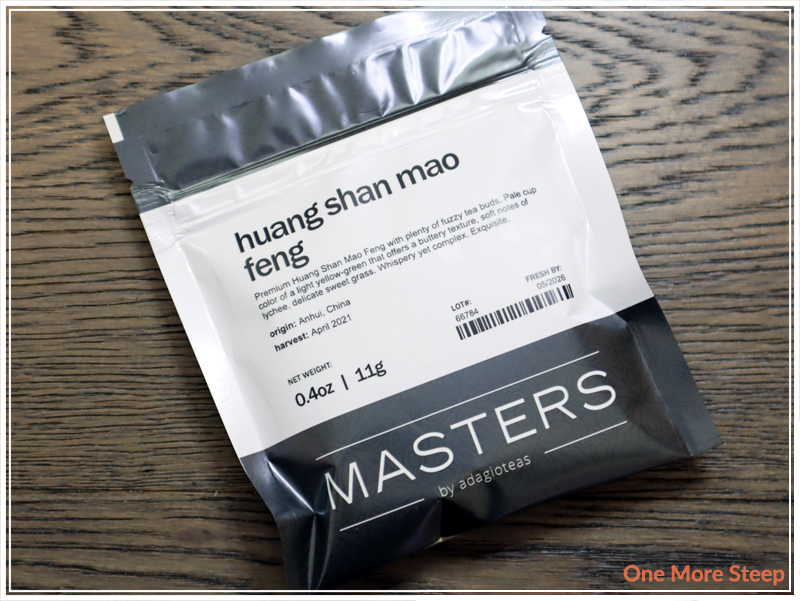 The leaves are beautiful and have a light floral yet fruity aroma to it. It just seems really delicate when I shake some out into my tea pot, the leaves are long and take up quite a bit of room, and has a nice sweetness to the smell. Huang Shan Mao Feng is from Anhui, China – presumably from Huang Shan (Yellow Mountain) and was harvested in April 2021, so what a treat it is to steep it in July of the same year.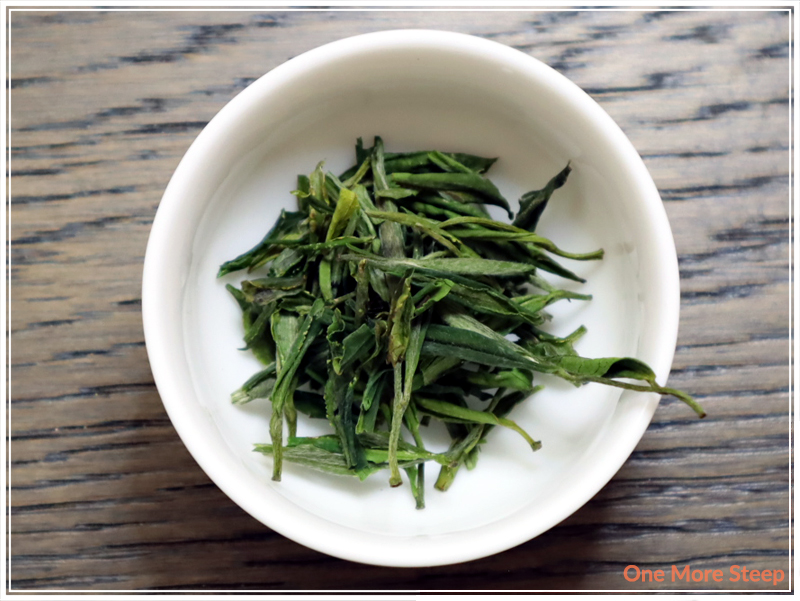 Preparation
Masters Teas recommends steeping Huang Shan Mao Feng in 170°F (77°C) water for 2-3 minutes. I followed steeping instructions for my initial steep.
First Taste
Huang Shan Mao Feng steeps to a pale yellow. The aroma is grassy and floral, the tea itself is smooth with a sweet floral flavour throughout. It has a nice lychee flavour – sweet, floral, fruity. It has a great mouthfeel to it – smoothness, sweet, fruity flavours. It's a very light tea, sweet and some notes that remind me of snap peas – it makes for a nice vegetal flavour profile.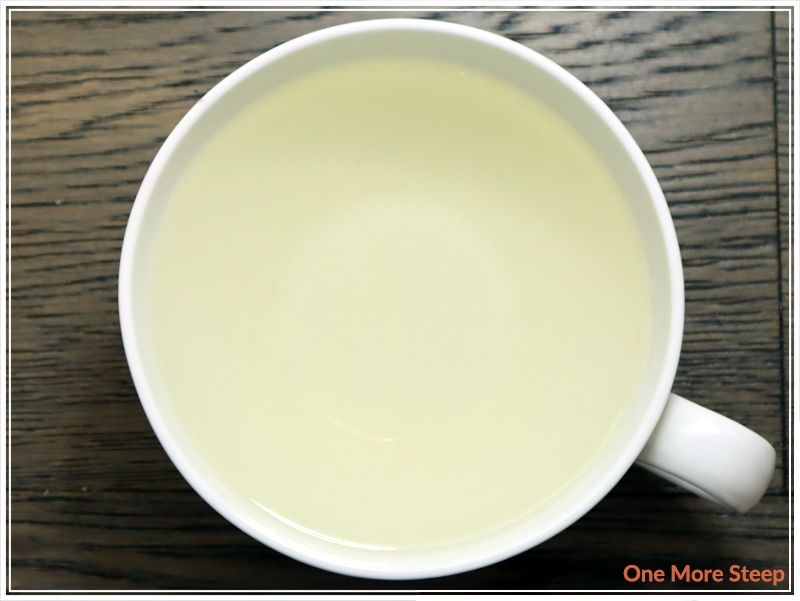 A Second Cup?
I resteeped Huang Shan Mao Feng a total of five times (six steeps total), adding an additional 30 seconds for each subsequent steep. The floral sweet flavour became more intense with each steep, peaking at the second resteep. The leaves open up quite a bit, and become more light green – it reminds me a lot of a spring grass colour. The colour of the tea becomes a deeper golden yellow in colour as the flavour becomes stronger.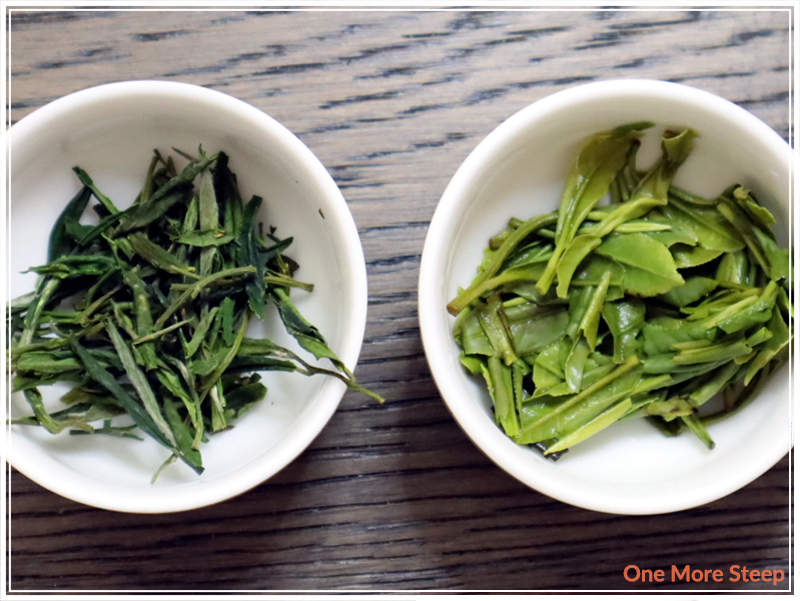 My Overall Impression

I loved Masters Teas' Huang Shan Mao Feng. This single origin green tea is a treat from start to finish, with a nice aroma in the dry leaf, a great flavour, and resteeps well. It does make for a nice cup of tea, it steeps beautifully and it's lovely to see the leaves as they open with each steep. The lightness in flavour makes for a cup of tea that could pair nicely with a dessert or savoury dish.
Curious about the cup rating system? Click here to learn more.