Tai Lake Pi Luo Chun by Masters Teas
Green Tea / Straight
$29.00USD for 1.5oz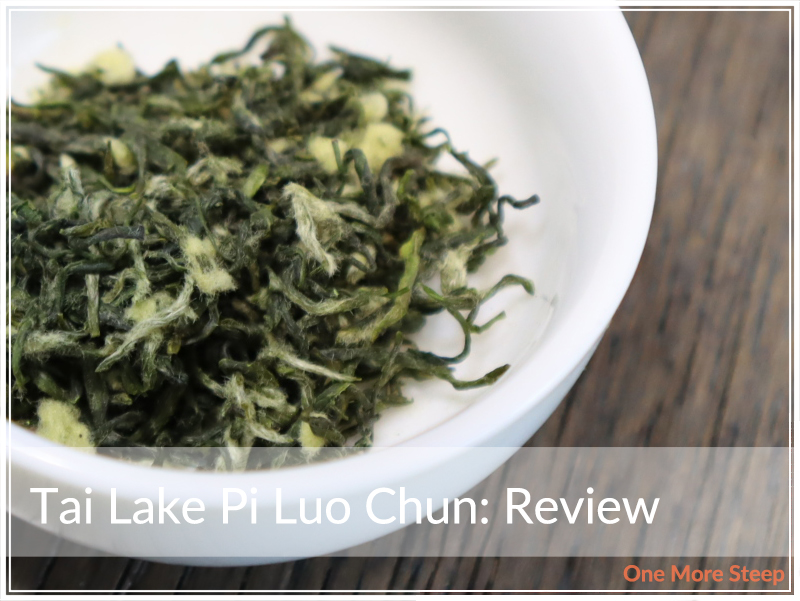 Masters Teas has provided me with Tai Lake Pi Luo Chun for the purposes of writing an honest review.
First Impressions
Tai Lake Pi Luo Chun comes in a sealed, resealable pouch from Masters Teas. I'm always a fan of trying out single origin teas because it's just such a treat to experience the subtle flavours that come from a single origin tea – something that you just don't get when it comes to having a blended tea. For instance, an Earl Grey created by a large tea company blends black teas from different sources to create a consistent flavour – but with a single origin tea, from a specific harvest, allows you to experience the flavours created from a very specific area, at a specific time. Year to year comparisons allow you to taste the difference from soil nutrients, amount of rainfall, and the distance from sea level.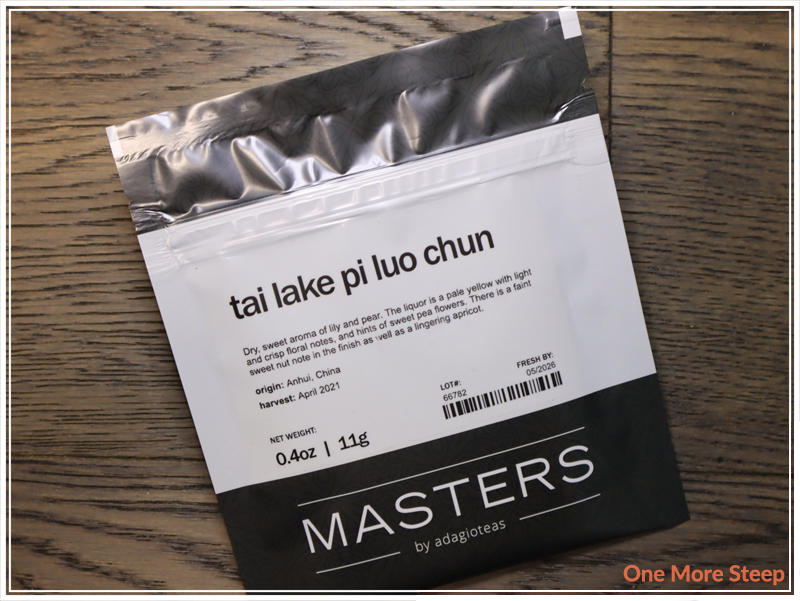 Tai Lake Pi Luo Chun is a beautiful twisted green tea leaf. It has a sweet aroma that is fruity and floral to me. There's a lot of yellow 'fluff' to it. This was recently discussed by Nicole of Tea For Me Please on her Instagram – that fluff is trichomes! The natural little hairs that exist on the tea leaves to help protect them from UV damage via the sun, and is generally a sign of a higher quality tea. Tai Lake Pi Luo Chun comes from Anhui, China and was harvested April 2021.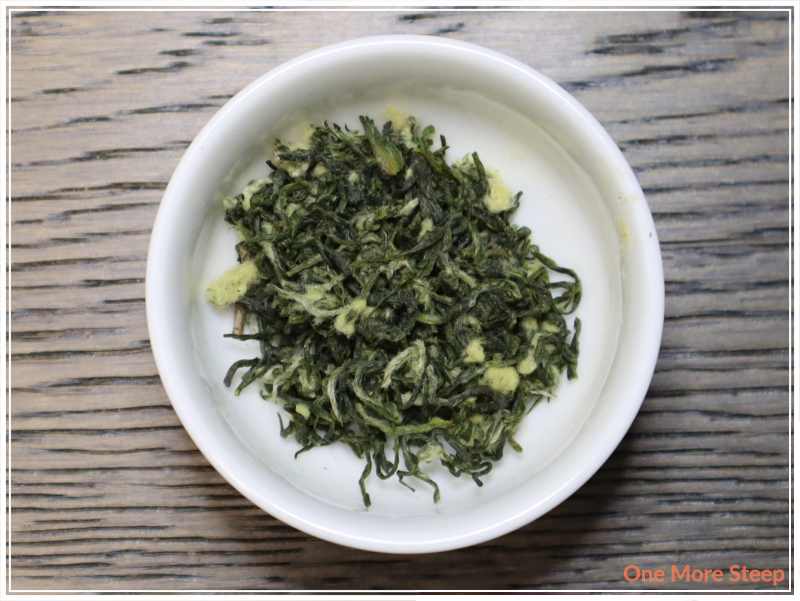 Preparation
While there were no steeping instructions on the sample packaging, I was easily able to find that information from the product page on the Masters Teas website.
Masters Teas recommends steeping Tai Lake Pi Luo Chun in 170°F (77°C) water for 3 minutes. I followed the steeping instructions and did an initial steep for 3 minutes.
First Taste
Tai Lake Pi Luo Chun steeps to a lovely pale yellow colour. The aroma is floral and sweet, it has something about that makes me think of summer. The flavour of this tea is lightly fruity – reminding me of Bartlett pears, with some sweet floral flavours that linger on the tongue throughout each sip. I found that the tea itself has a bit of a thickened mouthfeel to it, that left me wanting more. There's no astringency, but just something about it that was almost drying.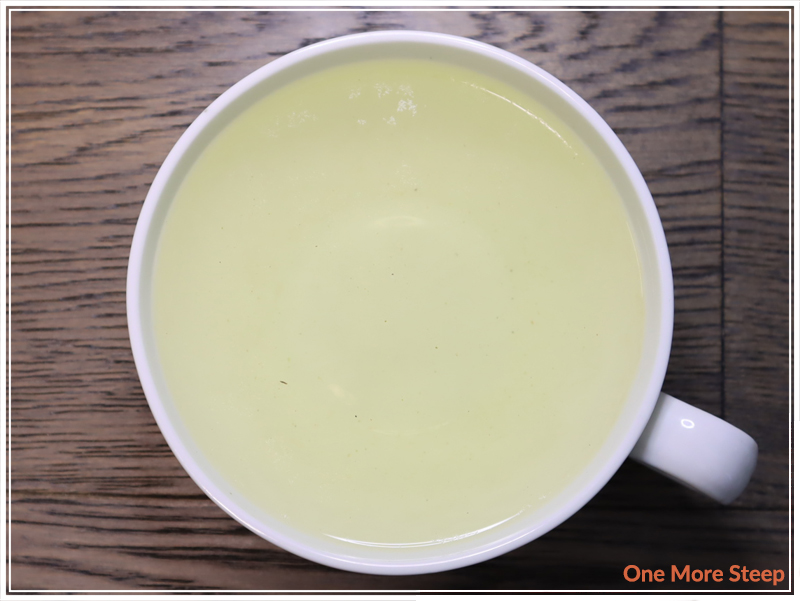 A Second Cup?
I resteeped Tai Lake Pi Luo Chun a total of six times, adding an additional 30 seconds for each subsequent steep. I found the tea to get more floral and less fruity with each steep, while the sweetness got richer. The colouring became more golden as I went. Also, just check out those amazing leaves – the leaves are a bright and vibrant green.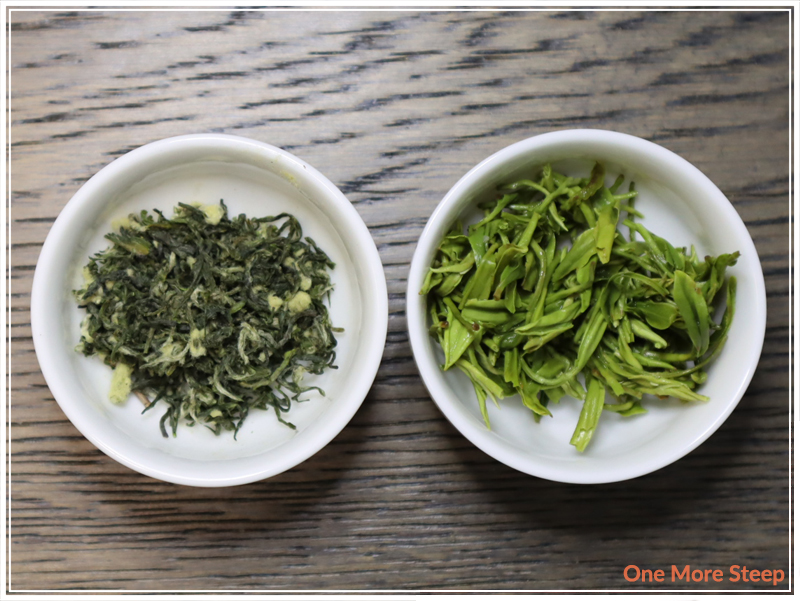 My Overall Impression

I loved Masters Teas' Tai Lake Pi Luo Chun. This was a lovely treat to experience, getting to try such a recently harvested single origin green tea. The flavour of the tea is fruity and floral, and I enjoyed each sip as I went through all of the resteeps of the same leaves. I would highly recommend resteeping the leaves if you have the time, and also enjoying it cooled or iced for a bit of summer refreshment.
Curious about the cup rating system? Click here to learn more.