Southern Belle by Seven Sisters Tea
Fruit Infusion / Flavoured
$3.50 for 50g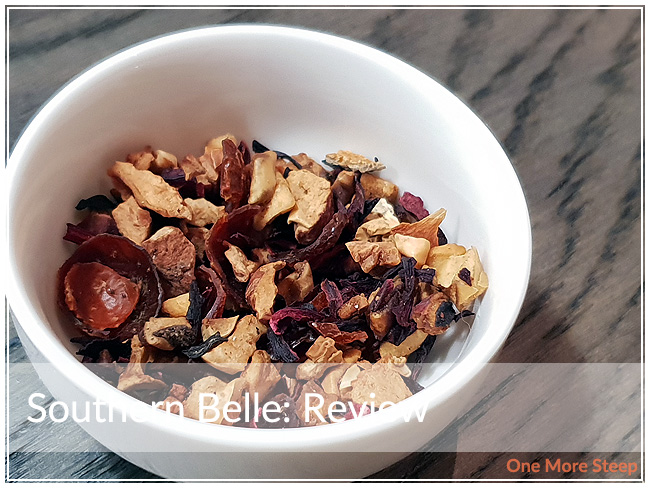 First Impressions
I'm on a Canadian tea company kick this week for my third in a row! Southern Belle is from Seven Sisters Tea and it's a fruit tisane. This tea came in a sealed, resealable silver foil pouch. This is obviously a sample packet since the tea comes in 50g increments. The blend itself has a very strong fruity aroma to it, and I can mostly smell the citrus and hibiscus in this blend.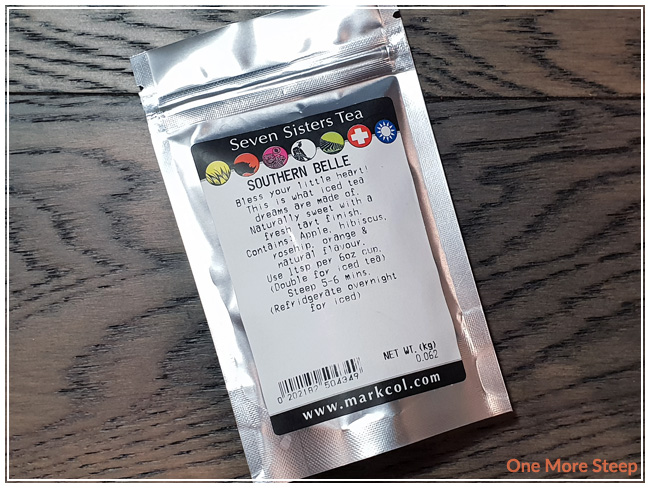 Southern Belle consists of: apple, hibiscus, rosehip, orange, and natural flavouring. All of the ingredients, aside from the flavouring, are visible.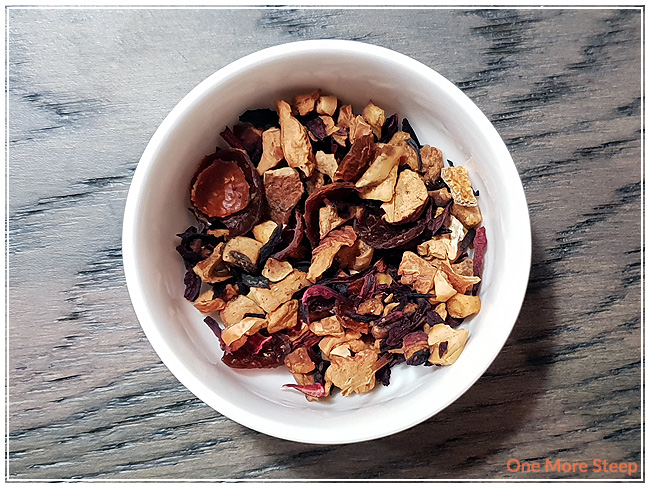 Preparation
Seven Sisters Tea recommends steeping for 5 to 6 minutes, with no mention of temperature. I opted to go with 100°C (212°F) water, which is a common temperature for herbal blends, for 6 minutes. If steeping for iced tea, Seven Sisters Tea recommends refrigeration overnight (I would recommend cold steeping).
If you're ever in doubt about how long to steep a tea for or what temperature of water to use, you can refer to my steeping guide.
First Taste
Southern Belle steeps to a deep, dark red – thanks to the hibiscus. The aroma of the tea is a nice fruity blend, I can detect some citrus notes. The flavour is tart and sweet, I found it to have the nice subtle sweetness of apple flavour while the citrus is still very present throughout. The hibiscus definitely makes its presence known thanks to the colour and tartness.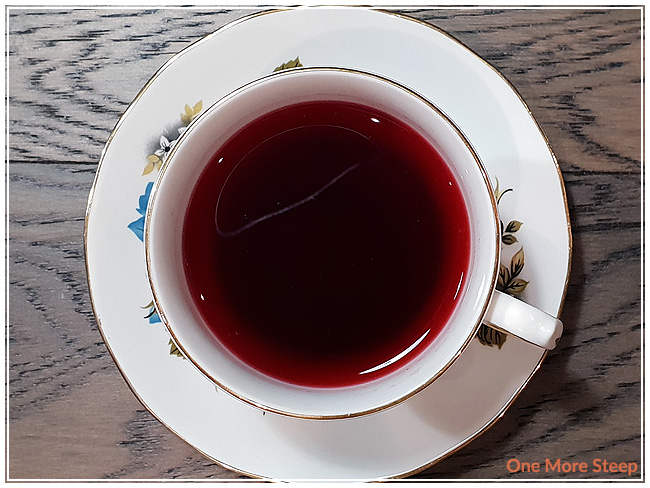 A Second Cup?
I attempted to resteep Southern Belle and found the colour and the flavour to be really weak compared to the initial steep. I think Southern Belle is good for just one steep.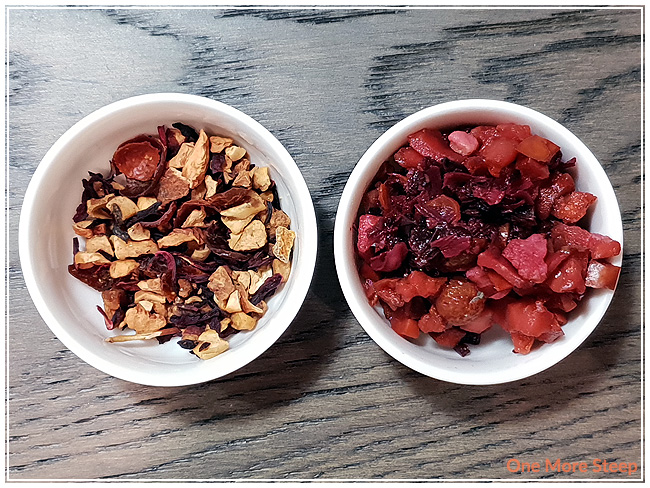 My Overall Impression

I loved Seven Sisters Tea's Southern Belle. I thought that the flavour was really nice, and the colour was just amazing thanks to the hibiscus. If you're a fan of iced tea, this is definitely a good option for having iced/cold. I think the fruity flavours are pleasant and it really makes you pucker up thanks to the tartness. If you're not a huge fan of hibiscus, you may want to add some sweetener to it or take a pass on this one since you can't really avoid it.
Curious about the cup rating system? Click here to learn more.