Kettle Corn by Seven Sisters Tea
Black Tea / Flavoured
50g for $3.50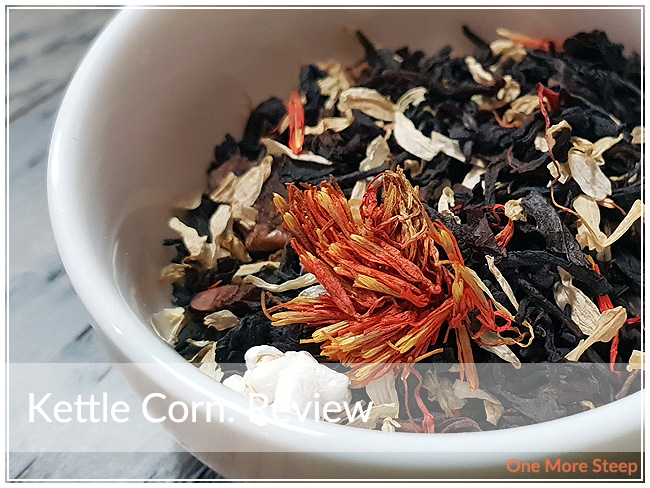 First Impressions
I originally received Kettle Corn as part of an online tea and book swap that I participated in via Instagram! It was a fun way to get to try some new-to-me teas, and it was a great activity in curating a box of goodies for someone. Kettle Corn came in a sealed (and resealable!) foil pouch with all the necessary information on a printed label. The aroma of the dry tea reminds me a lot of caramel popcorn! There's a very obvious popcorn aroma to it, and I can easily see the puffed rice mixed throughout this black tea blend.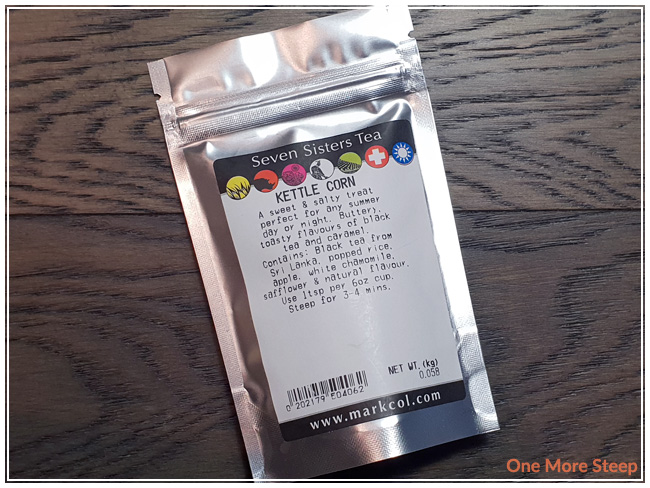 Kettle Corn consists of: black tea from Sri Lanka, popped rice, apple, white chamomile, safflower, and natural flavouring. The ingredients, aside from the flavouring, are all quite visible throughout. I can't really smell the apple or chamomile though, but it does smell like popcorn which is a huge plus considering the name.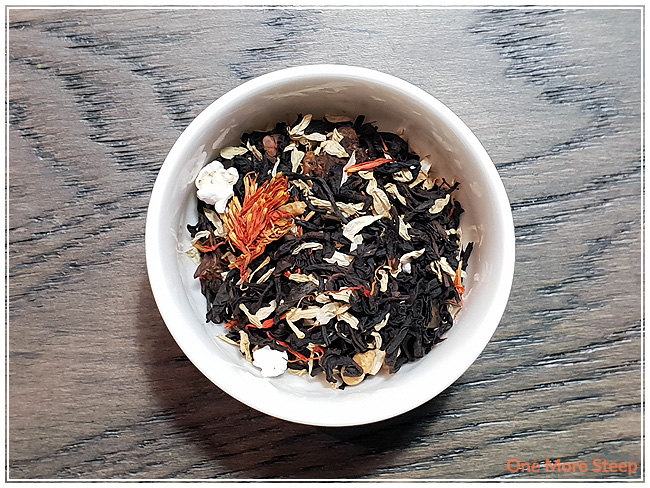 Preparation
Seven Sisters Tea recommends steeping Kettle Corn for 3 to 4 minutes. Because it is a black tea, I opted to use 100°C (212°F) water and I did an initial steep for 4 minutes. If you're ever stuck on what water temperature to use or length of time for a steep, you can always refer to my guide of Steeping Times for Different Teas as a starting point.
First Taste
Kettle Corn steeps to a beautiful golden orange. The aroma of the steeped tea reminds me a lot of popcorn, which I think is what Seven Sisters Tea was going for. I don't get a lot of sweetness from this tea, which I was expecting because of the mention of caramel. I found the black tea base to be good, and I do taste a bit of a chamomile in the steeped tea – there's a subtle floral aroma in the tea as well.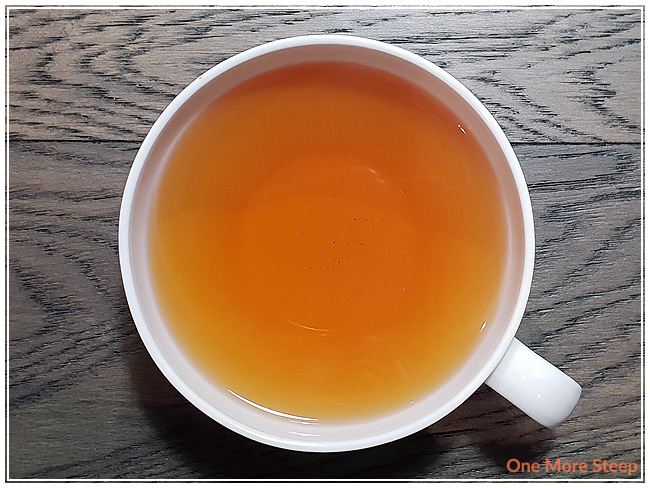 I did add a little bit of locally harvested honey to the tea, and I found that it helped to bring out those caramel notes by just adding a touch of sweetness. I do wish that the apple came out a little bit more, I think if there was a bit more apple, it would have added some more sweetness to this blend and possibly rendered the use of honey unnecessary.
A Second Cup?
I attempted to resteep Kettle Corn and found that it didn't have a rich popcorn aroma or flavour anymore. I would say that Kettle Corn is good for one steep.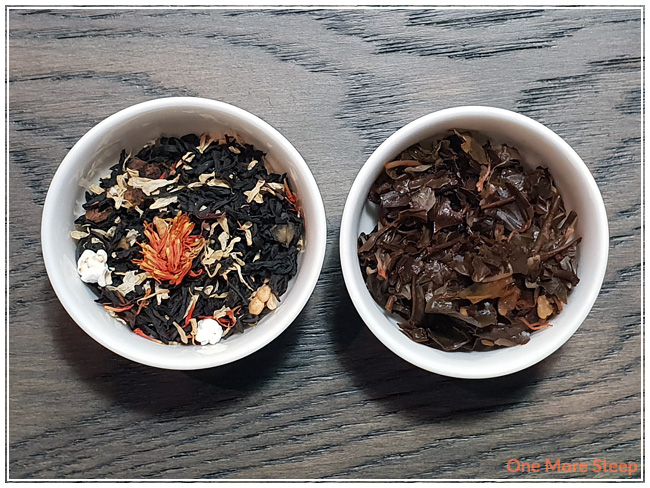 My Overall Impression

I liked Seven Sisters Tea's Kettle Corn. I really enjoyed the aroma of the dry leaf and the steeped tea, it was very much on point with the flavour of popcorn in this black tea blend. I did find it lacking in sweetness to pull off the caramel flavours, which is why I did add honey. If you're not a raging sweet tooth like I am, you might find this tea plenty sweet for you since there is the apple in it to lend some sweetness (I do tend to go a bit overboard at times when it comes to sweets). It's a very pleasant blend, and I love that it matches really well with my expectations with a name like Kettle Corn. I think it'd be a great 'fair' tea – think carnival rides, candied apples, cotton candy, and bags upon bags of kettle corn – or a tea to make you wish you were back at a fair!
Curious about the cup rating system? Click here to learn more.