Orange Creamsicle by T By Daniel
Herbal Infusion / Flavoured
$8.50 for 50g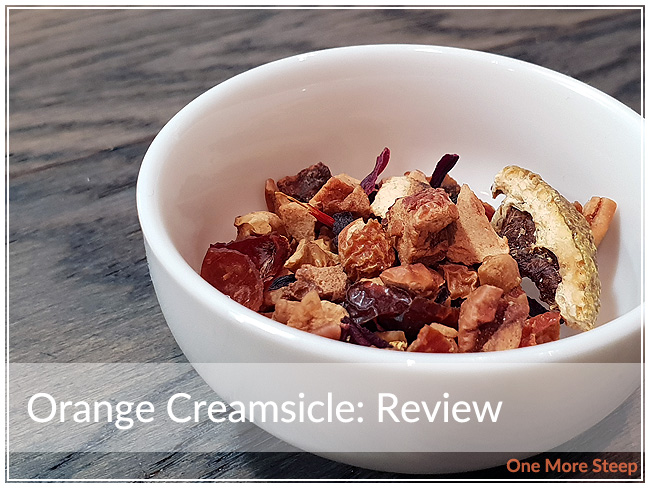 T By Daniel's Orange Creamsicle came to me as part of The Sugared Teacup's August themed subscription box.
First Impressions
I always get a little excited when I get a T By Daniel tea in one of my subscription boxes from The Sugared Teacup because I've really liked the teas that I've tried previously from this Ontario-based company. Orange Creamsicle honestly smells just like its namesake. If you're not familiar with orange creamsicles, I feel a bit sad for you as they were often a nice summer treat when I was a kid.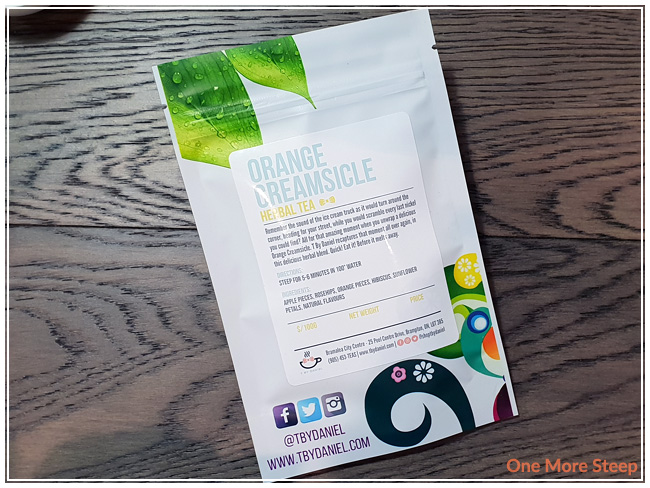 Orange Creamsicle consists of: apple pieces, rosehips, orange pieces, hibiscus, sunflower petals, and natural flavouring. I can see a lot of the ingredients, including some fairly big dried orange pieces throughout.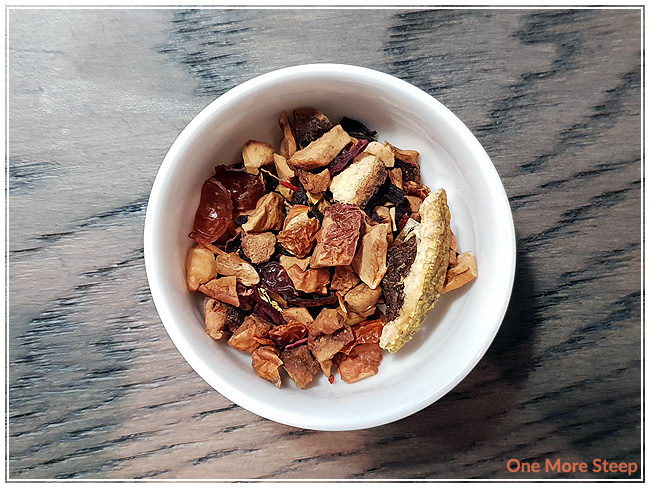 Preparation
T By Daniel recommends steeping Orange Creamsicle in 100°C (212°F) water for 5 to 6 minutes. My initial steep was for 5 minutes.
First Taste
Orange Creamsicle steeps to a very bright pink. Despite the fact that I know that there is hibiscus in the blend, I'm somehow still disappointed that it isn't a neon orange colour like the actual orange creamsicle product. It's not exactly a rational expectation, but it is what it is. The aroma from the tea is still very reminiscent of orange creamsicle. On the first taste, I taste sweetness, orange, with a touch of tang and tartness. The orange flavour is pretty spot on, and the tartness leads to a nice mouthpucker thanks to the hibiscus.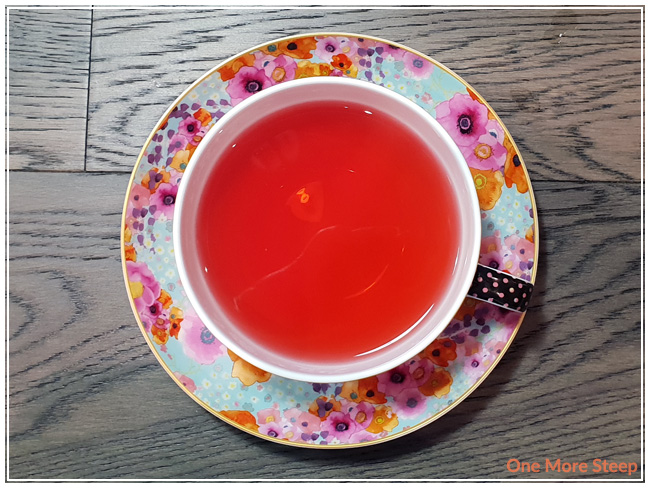 A Second Cup?
I attempted to resteep Orange Creamsicle and found the flavour to be lacking compared to the initial steep. I would say that Orange Creamsicle is good for just one steep.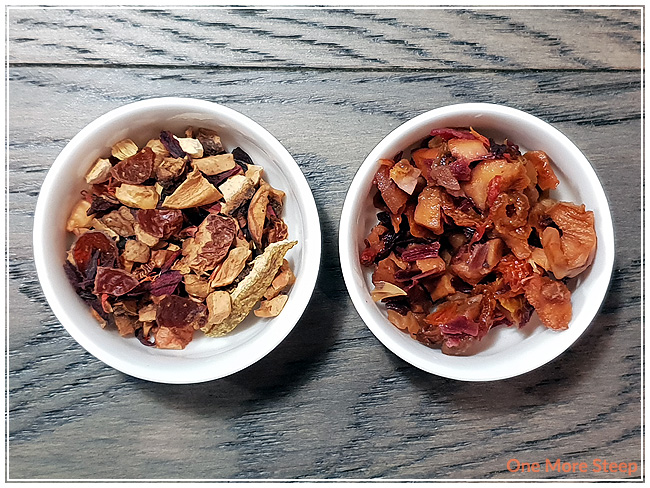 My Overall Impression

I loved T By Daniel's Orange Creamsicle. From the dry leaf aroma to the steeped tea, I found this herbal infusion to be very accurately named. The flavour is really spot on and I think it would be great as an iced tea or cold steeped, although it is pretty tasty when drank hot. I do wish it resteeped a bit better, but I'm not too disappointed since I do know that it is an herbal infusion. I still wish that it steeped to a bright orange instead of a pink, but the flavour is great and it's really well done.
Curious about the cup rating system? Click here to learn more.