Garden Party by T By Daniel
Oolong Tea / Flavoured
$11.00 for 50g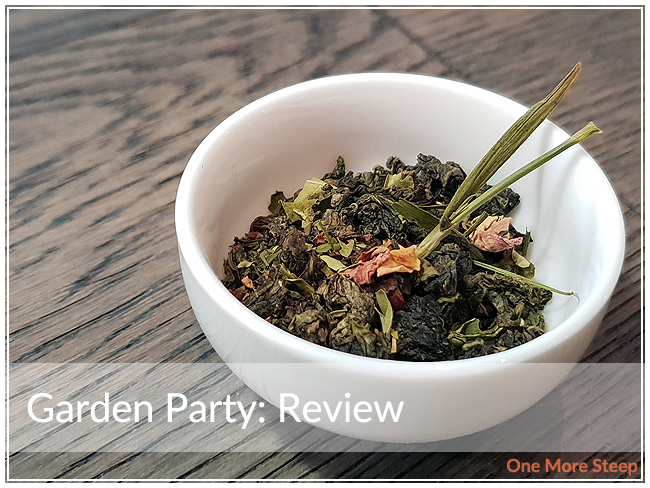 T By Daniel's Garden Party came to me as part of The Sugared Teacup's June themed subscription box.
First Impressions
Garden Party came in a familiar matte foil bag, branded with T By Daniel's information (and if you've never seen one of his bags, you should – they're just so bright and cheerful!). This oolong blend is incredibly floral, with a sweet aroma to it and quite beautiful dried ingredients to be seen. You can really pick out most of the ingredients, if you know what you're looking for. Garden Party smells like walking through a garden without smelling like a bottle of perfume up your nose – which is much appreciated.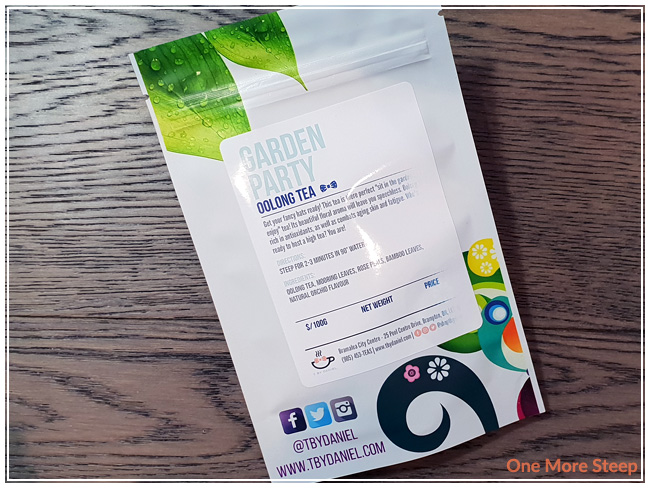 Garden Party consists of: oolong tea, mooring leaves, rose petals, bamboo leaves, and natural orchid flavour.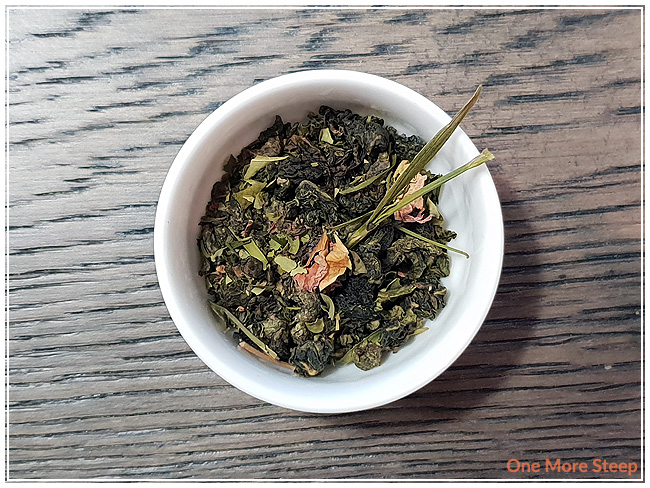 Preparation
T By Daniel suggests steeping Garden Party in 90°C (194°F) water for 2 to 3 minutes. I used the oolong setting on my Breville IQ Kettle, which is 91°C (195°F). My initial steep of Garden Party was for 2 minutes.
First Taste
Garden Party steeps to a light yellow, this tea has such an inviting floral aroma to it. I can't really pinpoint which flower that I smell the most – either rose or orchid. It's not overly floral at all though, which is nice. On first taste, I can taste the floral sweetness, which balances well against the creamy oolong base. The oolong just has a note of buttery creaminess to it, going really well with the floral notes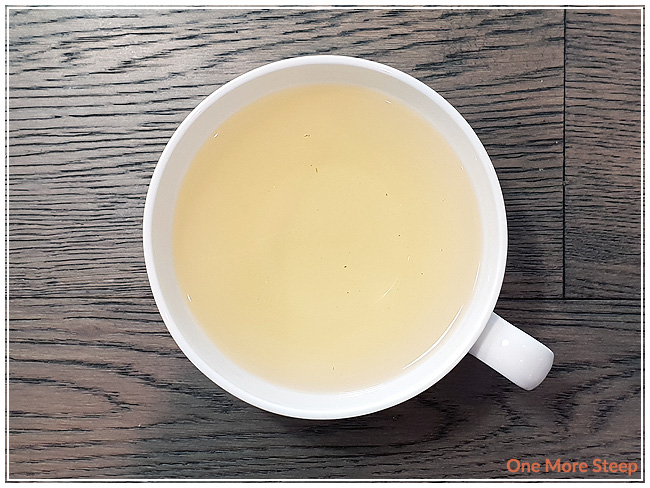 A Second Cup?
I resteeped Garden Party three times, adding an extra 30 seconds for each resteep. I found that the flavour profile stayed fairly consistent throughout – by the last steep it was more oolong base than floral ingredients. But the oolong stayed true to itself with the buttery notes with each steep.
My Overall Impression

I loved T By Daniel's Garden Party. I think the oolong base lends itself well to the added floral ingredients. The mix of floral and oolong would pair up well with afternoon tea goodies, I think. The buttery notes from the oolong would play off of the baked goods while the floral notes would balance well against the sweets (cupcakes! macarons! cookies!).
Curious about the cup rating system? Click here to learn more.