Premium Sencha by Tsujiri
Green Tea / Straight
$10.25 for 30g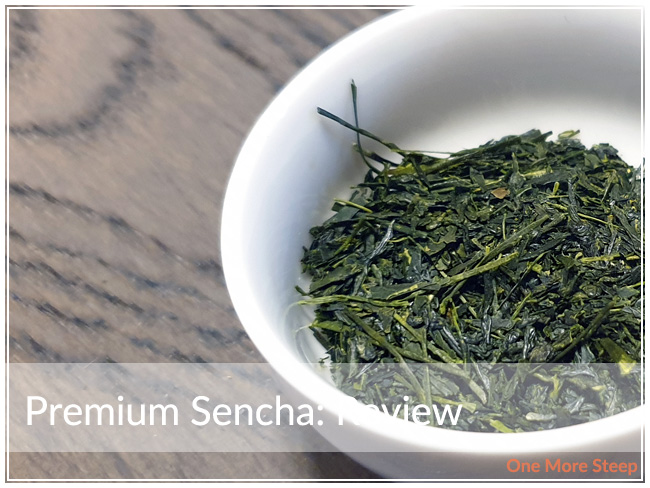 First Impressions
This is the last loose leaf tea that I picked up from my visit to Tsujiri. It comes in familiar packaging – the lovely linen-feel paper with a cardstock sleeve with some information. The tea itself comes in an unmarked silver pouch that is sealed but not resealable. For the other teas, I've popped the silver pouch into a zip top plastic bag to help keep the tea from going stale (my empty tea tins are still packed away at this time).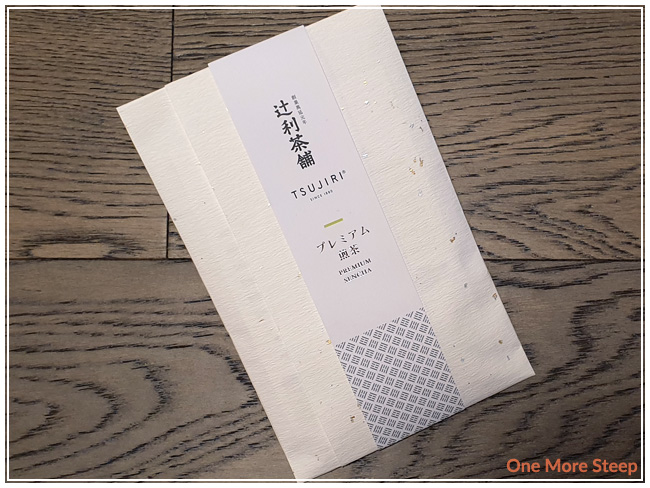 Premium Sencha is dark and bright green leaves, mostly short and flattened pieces, with quite a bit of tea dust in the package. The aroma is mostly grassy, with a hint of salty air to it. The tea itself consists only of Japanese green tea.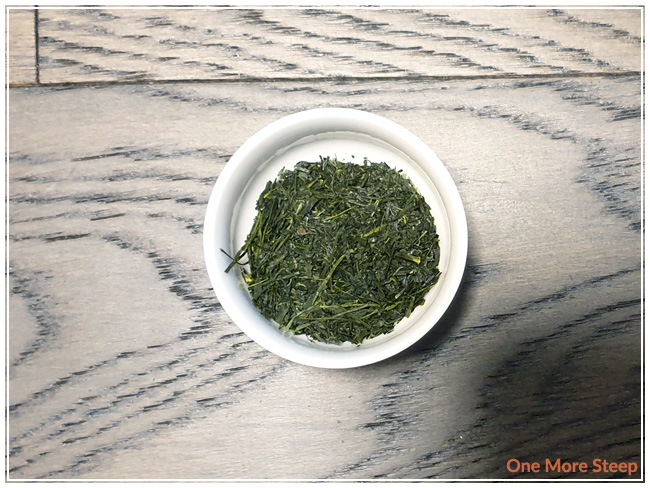 Preparation
Tsujiri recommends steeping Premium Sencha in 70-80°C (158-176°F) for 1 minute. I opted to do the initial steep with 79°C (175°F) water for a steep time of 1 minute.
First Taste
Premium Sencha steeps to a yellow colour. There's some grassy aroma from the tea when I smell it, and there are visible tea leave bits that have sunk to the bottom of the cup. On first taste, I noticed that there are some umami notes, a hint of saltiness, some grassy flavours, and some vegetal notes that remind me of dark green leafy vegetables. It has an interesting flavour profile, but the salty flavour does overwhelm the grassy notes at the tail end of each sip and it's the aftertaste that I'm left with when drinking this green tea.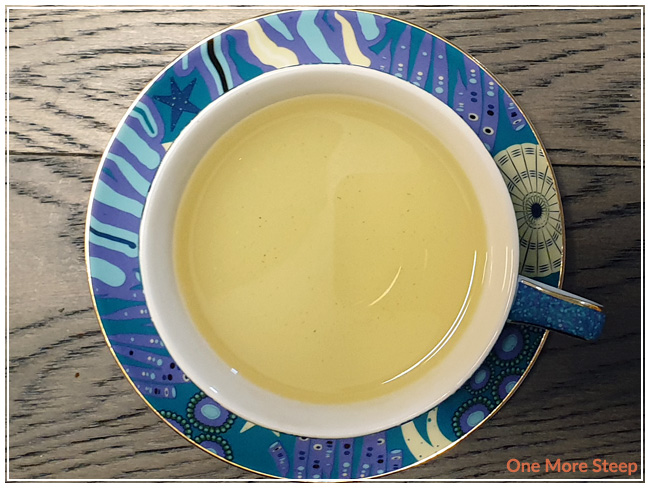 A Second Cup?
I resteeped Premium Sencha three times, adding an additional 30 seconds for each subsequent steep. I found that the flavour got more grassy as I went, with less vegetal notes. The umami and salty flavours remained fairly consistent with each steep, the colour got a bit more golden in colour. More tea dust came out with each pour, I had used a stainless steel filter in my teapot.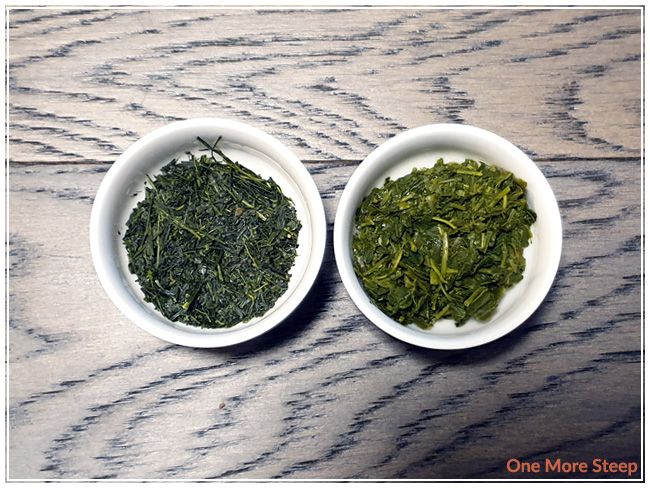 My Overall Impression

I liked Tsujiri's Premium Sencha. I found that the tea was enjoyable with an interesting flavour profile that was fairly well balanced – I would have rated it higher if I didn't have that strong umami aftertaste with each sip. That said, I like green teas and this one has the flavours that I expect to find and drink. I do think that the price is on the higher side for the amount (only 30g!), as well as containing quite a bit of tea dust in the bag, which was unfortunate to see.
Curious about the cup rating system? Click here to learn more.