Kabusecha by Tsujiri
Green Tea / Straight
$11.25 for 30g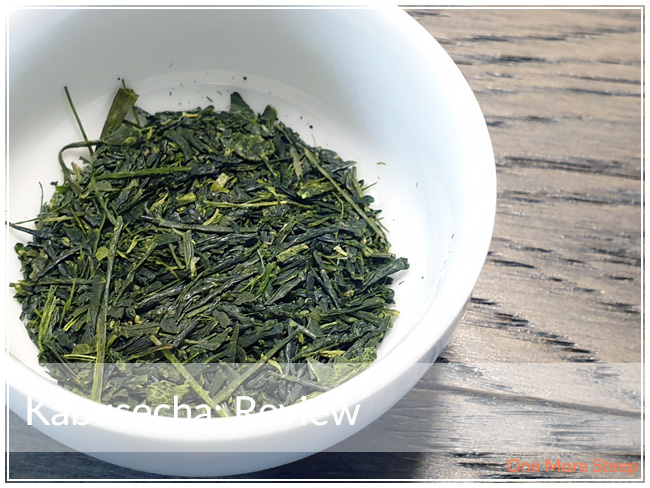 First Impressions
Another Tsujiri tea! Kabusecha came in a blue linen paper packaging, with a cardstock loop to hold it close. Inside was the same sealed but not resealable silver pouch, and the paper with the steeping instructions (photographed in my review of Tsujiri's Premium Houjicha last week).
The aroma of Kabusecha is grassy, roasted notes. The leaves themselves are dark green, fairly short, flattened, with a considerable amount of tea fannings in it, that reminds me a lot of just dust. Lots of small particles that made me a bit disappointed, especially considering the cost of the tea itself. But onwards!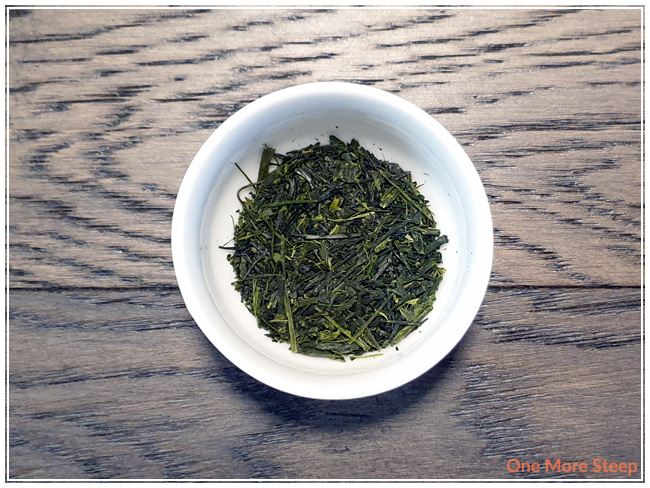 Preparation
Tsujiri recommends steeping Kabusecha in 60-70°C (140-158°F) water for 1 minute. I used the lowest temperature setting of my variable temperature kettle (175°F/79°C) and ignored it for a while after it beeped to allow the water to cool.
First Taste
After I poured the water through the stainless steel infuser, I felt some regret. I knew that there was a considerable amount of dust yet I didn't use a filter bag for this tea. Kabusecha steeps to a yellow-green colour, and is a bit cloudy/murky with the tea dust suspended throughout. The aroma is salty and grassy. The flavour profile has a considerable amount of umami – some saltiness that reminds me of being near the ocean, grassy notes, with just a hint of bitterness at the tail end of each sip. It reminds me of a sencha, but less refined overall.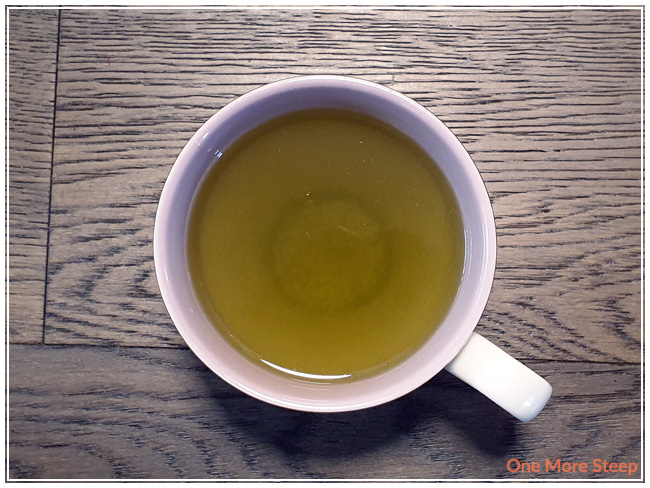 A Second Cup?
I resteeped Kabusecha twice, adding an additional 30 seconds for each subsequent steep. The flavour profile remained fairly similar, but the bitter finish with each sip remained present.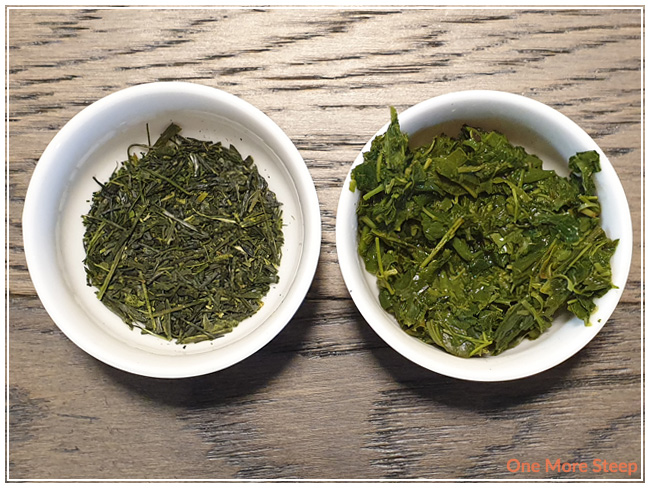 My Overall Impression

I didn't like Tsujiri's Kabusecha. While I was happy with the initial appearance of the packaging, the pouch that can't be resealed is a let down. The amount of tea dust present was also a let down, as was the flavour as there's a good amount of saltiness, but also the bitter finish at the end of each sip doesn't really make it appeal to me. There's a lot in this tea that reminds me of sencha, but I prefer my green teas with more intact leaves, and less bitterness.
Curious about the cup rating system? Click here to learn more.