Jasmine Rainbow Punch by Dessert by Deb
Green Tea / Flavoured
$6.00 for 25g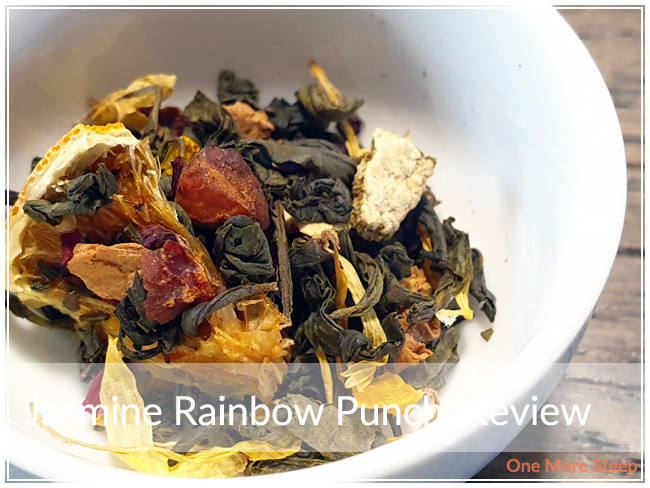 First Impressions
Jasmine Rainbow Punch is a green tea blend that I received as part of my Dessert by Deb subscription box – fun fact, this is not a subscriber exclusive. It came in a matte gold bag with a very familiar colourful label on the front. At first glance at the name, I thought that it might be a fruit tisane but it's not, Jasmine Rainbow Punch is green tea blend! Music to my ears because green tea does lend itself well to go with fruity notes.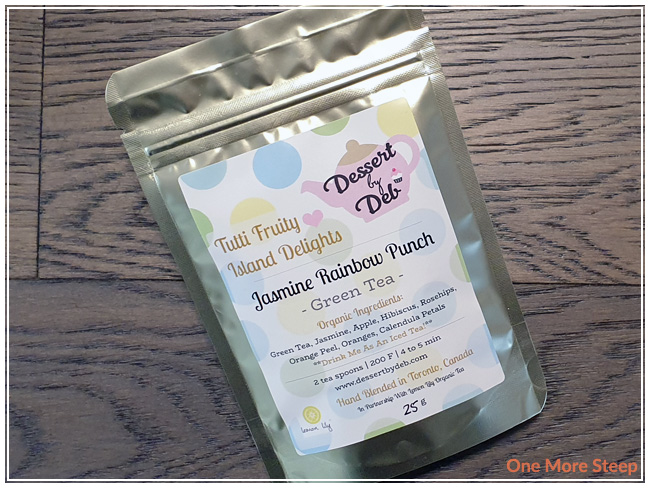 Jasmine Rainbow Punch's pouch is sealed and resealable, which is one of my preferred packaging features. The dry leaf is quite pretty! It has a bright citrus and floral aroma to it. Jasmine Rainbow Punch is certainly a rainbow of colourful ingredients and consists of organic: green tea, jasmine, apple, hibiscus, rosehips, orange peel, oranges, calendula petals.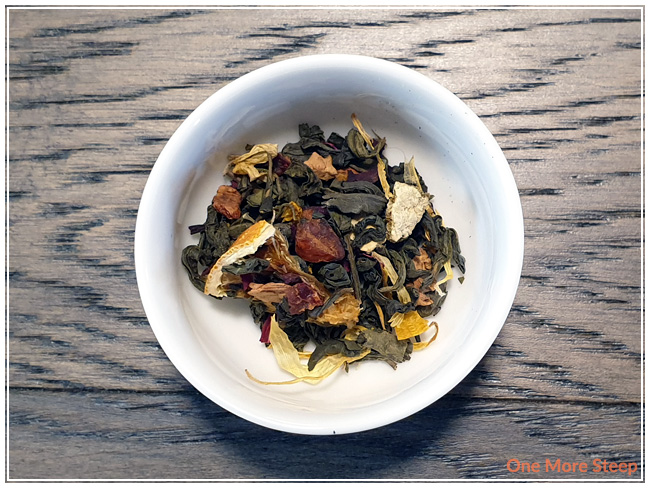 Preparation
Dessert by Deb recommends steeping Jasmine Rainbow Punch in 200°F (93°C) water for 4 to 5 minutes. I opted to follow the recommended steeping temperature and steeped for 5 minutes. The packaging also says to drinks as an iced tea, so I followed that as well.
First Taste
Jasmine Rainbow Punch steeps to a bright, deep pink colour. I credit that to the hibiscus, because I know how colourful that flower can be. The aroma is floral and citrus from the orange. I did take a sip of the hot tea, and found it to be kind of meh. Then I poured it over iced and it really did wonders for the tea. There's a pleasant citrus flavour, the floral notes from the jasmine are brightened up when iced, and I found it to have a nice mix of fruity sweetness and tart from the hibiscus.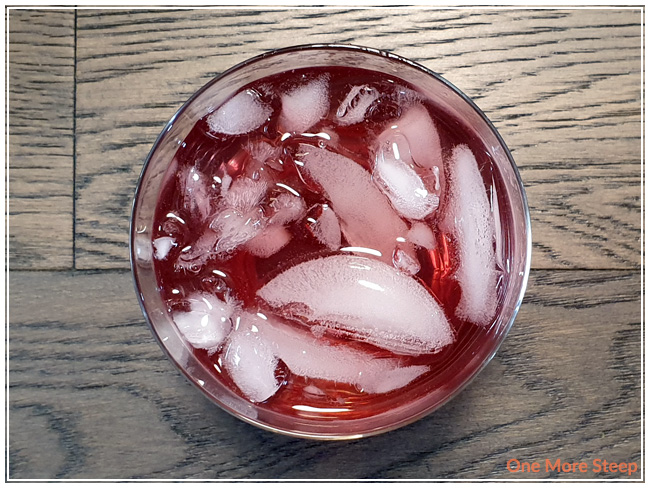 A Second Cup?
I attempted to resteep Jasmine Rainbow Punch, but found that the flavour to be lacking compared to the initial steep. I really enjoyed the brightness in the initial steep, but the second steep wasn't just living up to my expectations – but I wasn't too surprised as fruit in blends don't tend to hold up well to being resteeped.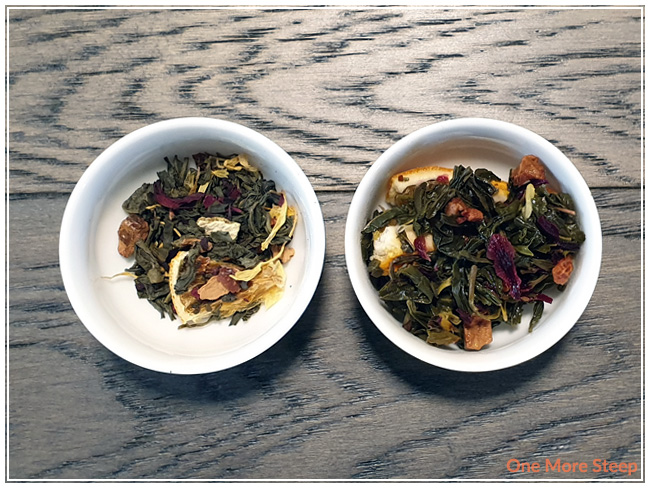 My Overall Impression

I loved Dessert by Deb's Jasmine Rainbow Punch. I really enjoyed the initial steep of these leaves – it just has a nice brightness, lovely citrus notes that are so inviting. The directions to enjoy as an iced tea were true, as I greatly enjoyed it as an iced tea and found it a bit meh while hot, but it wasn't meant to be drank hot. I would even go as far as recommend having it with a slice of lemon or mixing with lemonade to add even more brightness to it.
Curious about the cup rating system? Click here to learn more.