Original Cacao Tea by Tisano
Herbal Infusion / Straight
$14.95USD for 4oz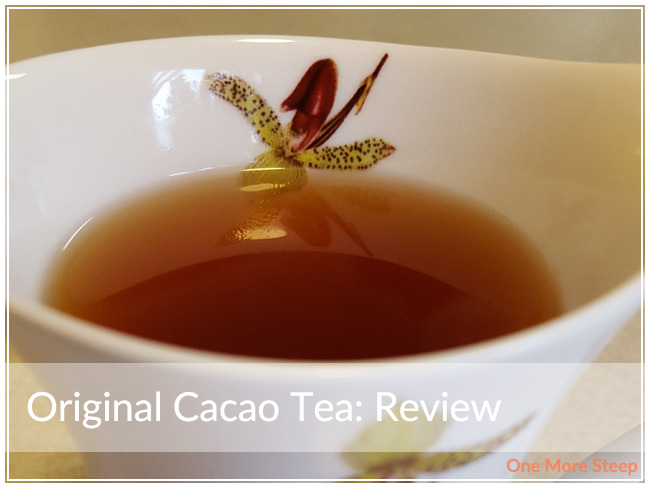 Tisano has provided me with Original Cacao Tea for the purposes of providing an honest review.
First Impressions
Tisano sent me a sample of their Original Cacao Tea. The sample came to me in a resealable bag (thank goodness), and the aroma of the cacao shells is one of pure chocolate. It smells and reminds me of a rich hot chocolate. Original Cacao Tea is a tisane made up of only cacao shells. I'm not sure what a cacao shell is supposed to look like, but the tisane is made up of thin, light brown flakes and smell like a chocolate bar.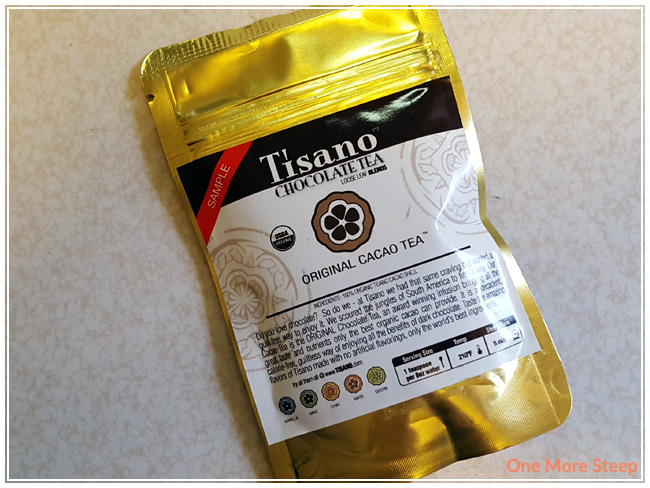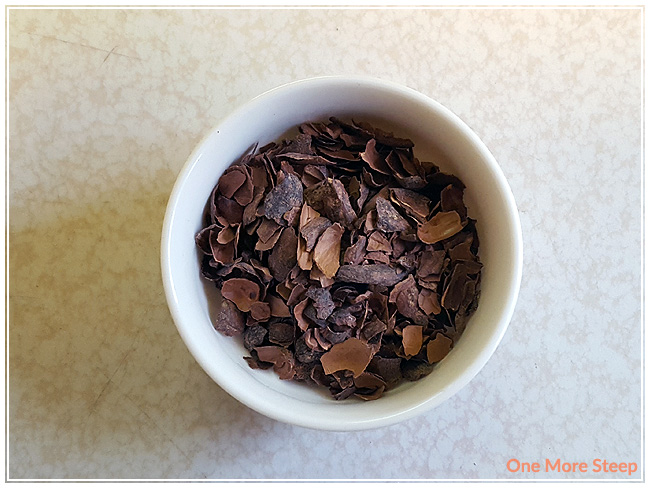 Preparation
Tisano recommends steeping Original Cacao Tea at 210°F (99°C) water for 5 minutes. My initial steep was for 5 minutes.
First Taste
Original Cacao Tea steeps to a beautiful golden brown colour. Surprisingly, there's slight bit of oils across the top that I think it comes from the cacao shells themselves (since chocolate has oils). The aroma from the steeped tisane is nothing short of hot chocolate. Sipping Original Cacao Tea has the taste of chocolate, a slightly watery version of hot chocolate. There's a slight bitterness to the tisane, it reminds me of dark chocolate.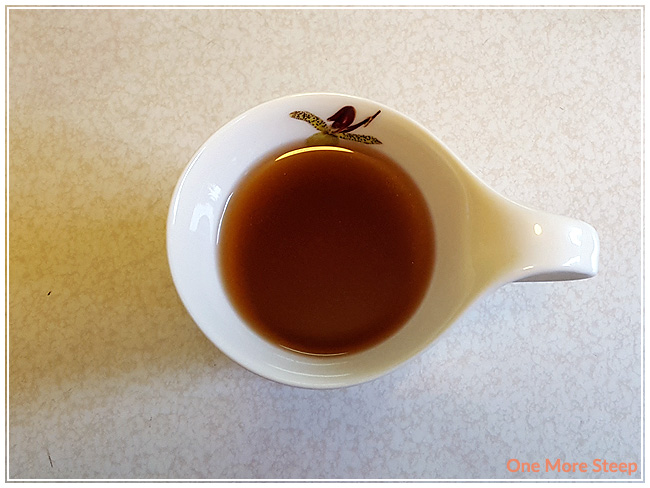 I added some cream to Original Cacao Tea and I found it helped to dull the bitterness and make it taste a touch more like hot chocolate, as it allowed the natural sweetness from the cacao to come through more.
A Second Cup?
I resteeped the Original Cacao Tea, but found that the flavour was a watery compared to the initial steep. I would recommend Original Cacao Tea for one steep only.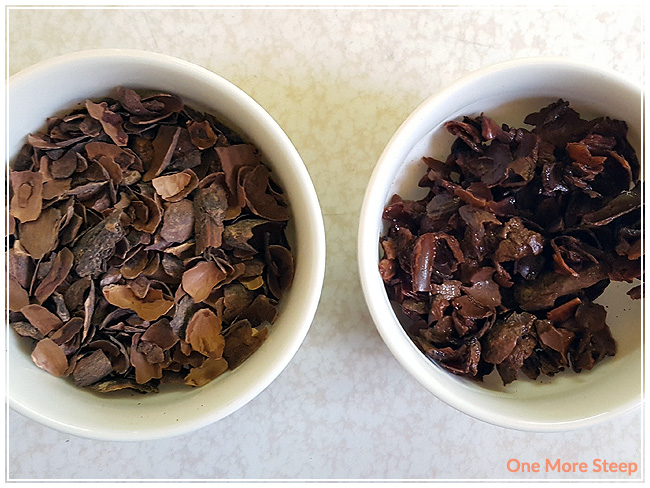 My Overall Impression

I liked Tisano's Original Cacao Tea. I found that it was really good with the addition of cream, it made it taste like a hot chocolate. It's a nice alternative to the sugary commercial hot chocolate mix available out there. I wasn't too fond of the bitter notes with the straight tisane, so I recommend adding some cream or milk to make it into a rich hot chocolate drink.
Curious about the cup rating system? Click here to learn more.