Cherry Vanilla by Lemon Lily
Black Tea / Flavoured
$9.00 for 50g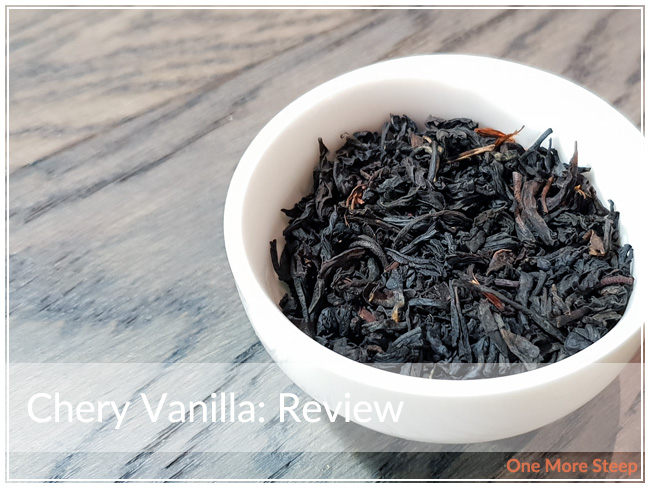 Lemon Lily's Cherry Vanilla came to me as part of The Sugared Teacup's August themed subscription box.
First Impressions
Cherry Vanilla came to me in a matte white resealable foil bag. What I enjoy about Lemon Lily is that they do take care in selecting their ingredients for their tea blends. For example, this black tea blend contains all certified organic ingredients: black tea, cherries, vanilla bean, safflower, and natural flavour.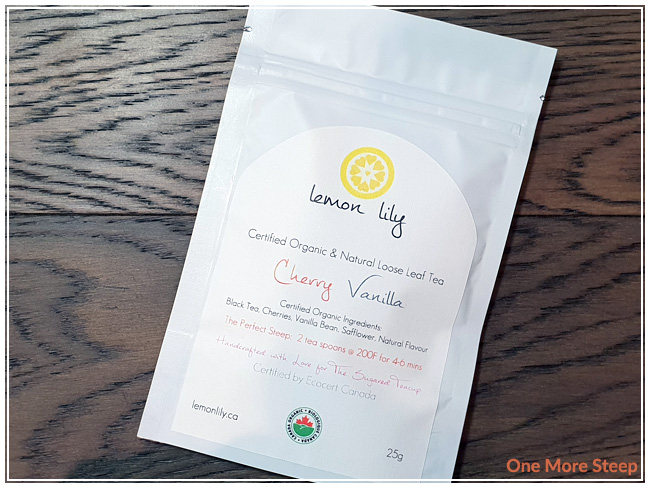 The dry leaf mostly smells like vanilla to me with a hint of cherry. Vanilla in teas always remind me of baking or making me want to bake, so it's probably good that I'm having this tea as the weather starts to turn cooler since I can stand having the oven on now.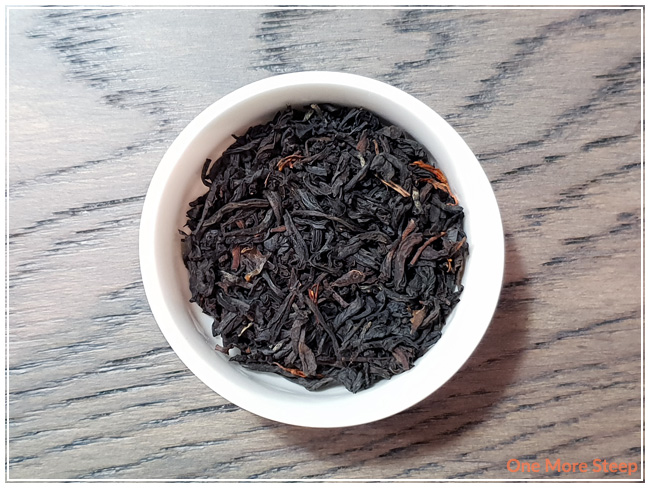 Preparation
Lemon Lily recommends steeping Cherry Vanilla in 93°C (200°F) water for 4 to 6 minutes. My initial steep was for 5 minutes.
First Taste
Cherry Vanilla steeps to a golden orange. There are hints of cherry and vanilla in the aroma of the tea. On first sip, I do note that there's a nice sweetness to the tea, it's very pleasant on the tongue. I find that the cherry flavour is a bit lost, I think that the vanilla is a bit stronger and so is the black tea base. At a five minute steep, there's just a subtle hint of astringency behind the base of the tea that may be overpowering the delicate fruit flavours.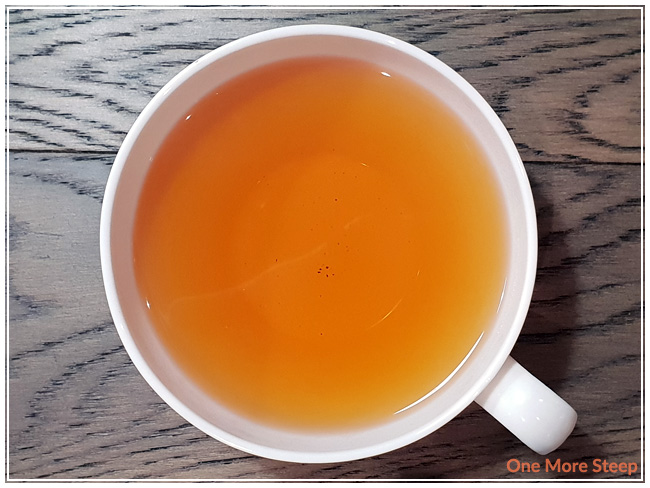 With the natural sweetness, I think this tea may fair better being had iced or even cold steeped, which may help preserve some of the more delicate cherry flavour.
A Second Cup?
I resteeped Cherry Vanilla once and found that the flavour of the vanilla was mostly gone, and couldn't find the fruity flavours. The black tea base is, however, very nice on its own and does well in being resteeped.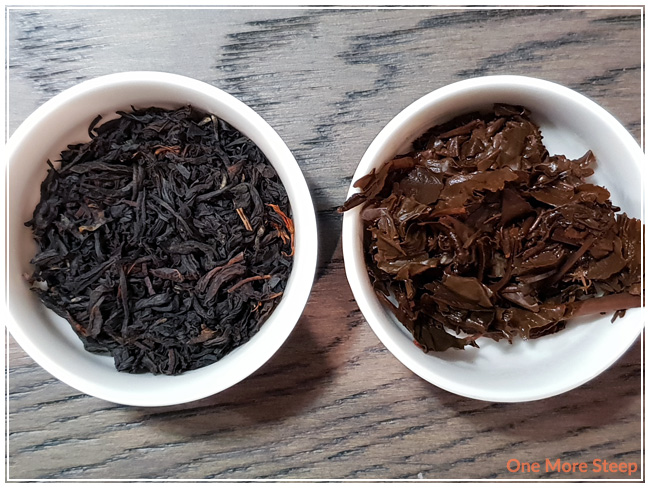 My Overall Impression

I liked Lemon Lily's Cherry Vanilla. I think that the black tea base is a bit too strong for some of the more lighter flavours of the vanilla and the cherry, although I really do think the flavour concept is great. I would recommend having this tea iced or cold steeped, to help temper some of that astringency from the black tea and to also help the vanilla and cherry notes shine through a bit more.
Curious about the cup rating system? Click here to learn more.