Shincha Sencha by Masters Teas
Green Tea / Straight
$29.00USD for 1.5oz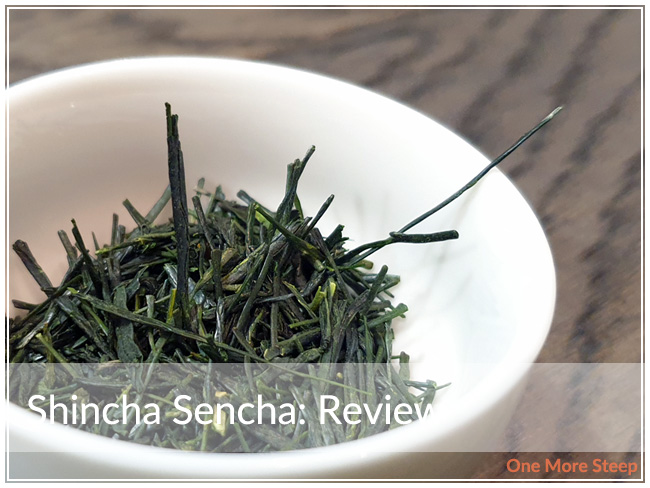 Master Teas has provided me with Shincha Sencha for the purposes of writing an honest review.
First Impressions
Shincha Sencha came to me in a sealed, resealable bag from Masters Teas. The sample label has little information – I know it was harvested in April 2019 from Shizuoka Japan – but that's about it. But the place to go for more information the Masters Teas website, where I learned that this tea is from the farmer Katahira, a tea farmer who's been growing tea for 15 years a part of the family business. This particular green tea can be steeped for 7 times, as per Masters Teas.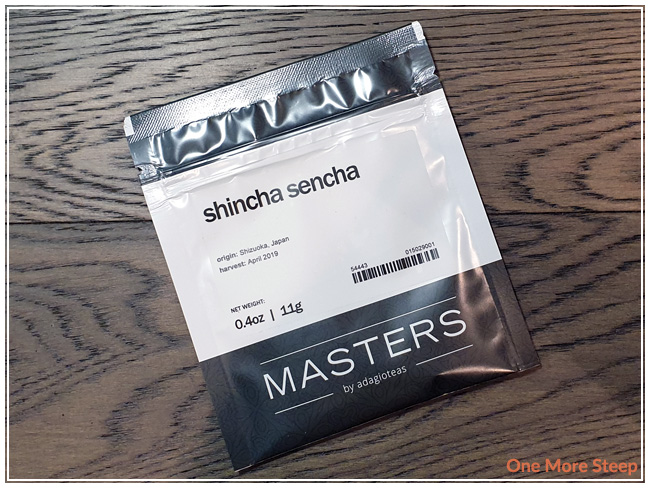 The leaves are dark green and flat leaves with some pops of bright green throughout. There's a nice pleasant umami note in the fragrance, which otherwise has a light grassy aroma to it that's almost sweet to the senses.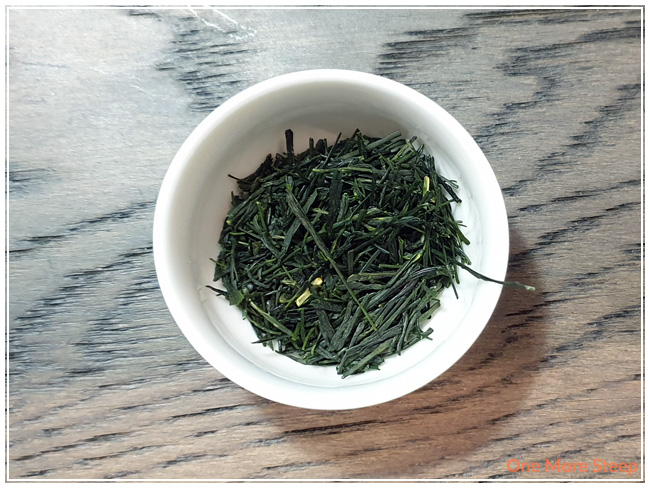 Preparation
Masters Teas recommends steeping Shincha Sencha in 180°F (82°C) water for 2 to 3 minutes. I used 185°F (85°C) water that was cooled for a little over 5 minutes and did an initial steep of Shincha Sencha for 2 minutes.
First Taste
Shincha Sencha steeps to a pale yellow colour. It has a very light fruity and grassy aroma to it, which is pleasant. I found the flavour of this green tea to have a mix of salty, grassy, fruity, and savoury notes to it. The fruity flavour was very similar to apricots, but it was very light in comparison to the other flavours that I found in my cup. With the 2 minute steep, I found that Shincha Sencha was smooth and a pleasant cup of tea to drink.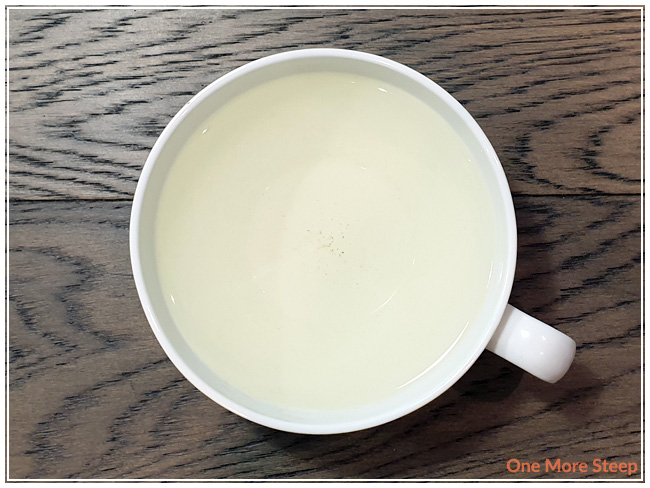 A Second Cup?
I resteeps Shincha Sencha eight times, because Masters Teas suggested seven infusions. I found that the flavour profile shifted slowly towards more and more savoury and less sweet as I got further into the resteeps. As always, I added an additional 30 seconds for each subsequent steep. The colour of the tea got deeper with each steep.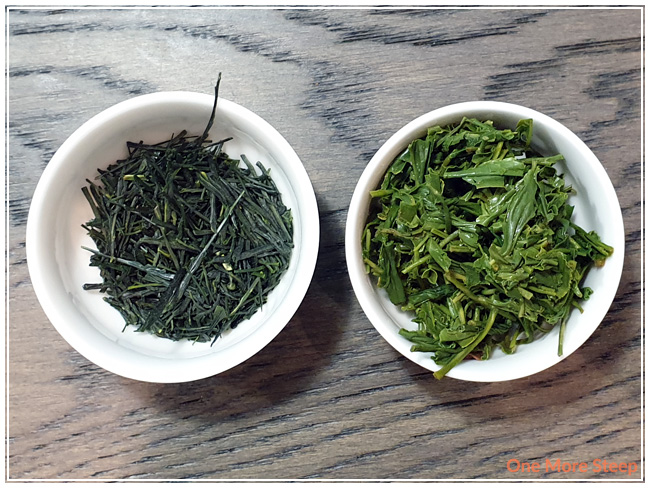 My Overall Impression

I loved Masters Teas's Shincha Sencha. I really enjoyed the complexity of the flavour that I found in this Japanese green tea, it made for a great experience as I noted the shift in the balance of the flavours with each steep. Shincha Sencha definitely has a great savoury/umami flavour to it, and I think it would be great paired with a meal or to counter against the sweetness of desserts. I would highly recommend resteeping this tea though, to get the full experience of the flavours.
Curious about the cup rating system? Click here to learn more.