Orange Ginger Shortbread by Dessert by Deb
Rooibos / Flavoured
$9.00 for 50g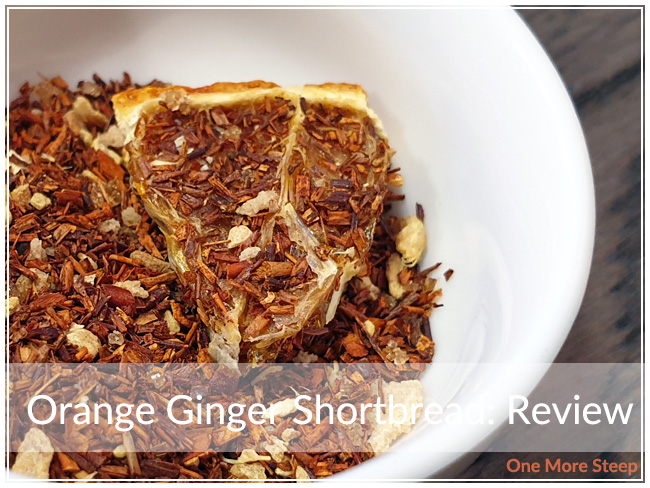 First Impressions
I made a purchase with Dessert by Deb, and received Orange Ginger Shortbread as a free sample as part of my loose leaf tea order. So while Deb did not ask me to review this rooibos blend, I couldn't help but decide to share my thoughts on it.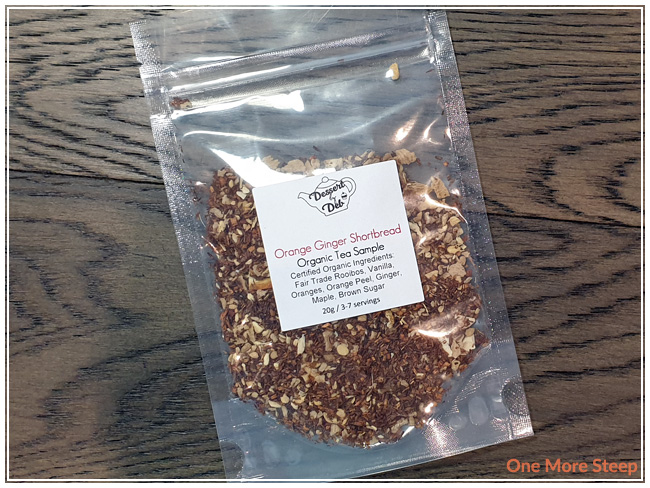 The sample of Orange Ginger Shortbread came in a clear sealed, resealable bag. The ingredients all easily visible through the packaging, which I do like. The aroma is very strongly of orange and vanilla – which is great because I'm not a fan of rooibos. I can smell a touch of rooibos in the background, but it isn't enough to bother me too much. Orange Ginger Shortbread consists of certified organic ingredients: fair trade rooibos, vanilla, oranges, orange peel, ginger, maple and brown sugar.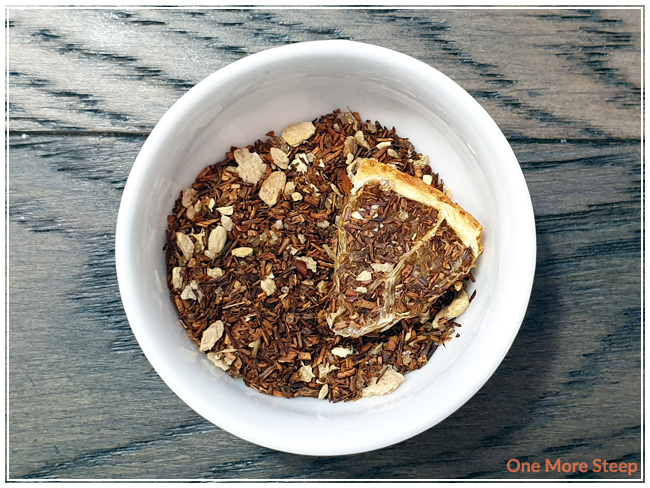 Preparation
There were no steeping instructions on the packaging or the product page online, but I treat rooibos blends the same as herbal tisanes – I steeped Orange Ginger Shortbread in 100°C (212°F) water for 5 minutes.
First Taste
Orange Ginger Shortbread steeps to a deep orange colour. I can smell the orange with a hint of ginger. For the taste, I found that the rooibos was very much in the background – which I did appreciate. I can taste orange, ginger, and vanilla. It really does remind me of the namesake of the tea, since vanilla always reminds me of baked goods. There's a nice sweetness to the blend, and I only found a little bit of an aftertaste from the rooibos blend (just a hint of medicinal flavour).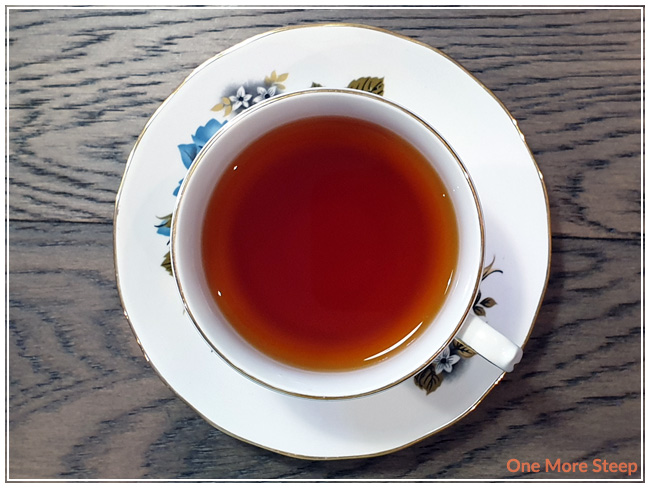 A Second Cup?
I resteeped Orange Ginger Shortbread once, but found that the orange, ginger, and vanilla notes were considerably less compared to the initial steep and I could taste more of the rooibos. So if you're a fan of rooibos, I'd recommend resteeping it – but if you're not, I'd leave it to one steep only.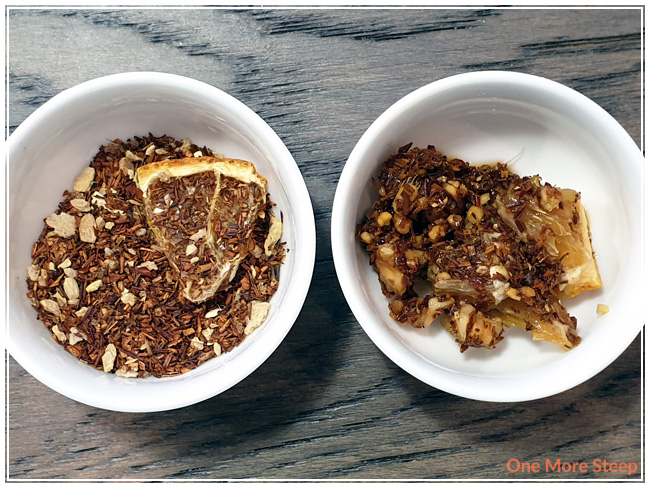 My Overall Impression

I liked Dessert by Deb's Orange Ginger Shortbread. I really loved how well the rooibos blend was created, the flavours were on point with the name/inspiration. I do wish that it had a heavier ginger flavour, because I do think that would have really put it over the top. I enjoyed the orange and vanilla notes, and think that it really did remind me of shortbread with the creamy vanilla notes. For those rooibos fans, I would suggest a second steep to get more of the rooibos flavour.
Curious about the cup rating system? Click here to learn more.