Earl Grey Tea Cake by Dessert by Deb
Black Tea / Flavoured
$6.00 for 25g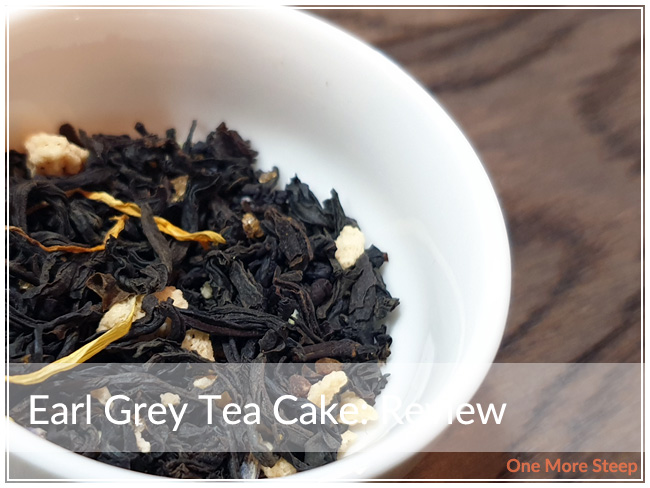 First Impressions
Earl Grey Tea Cake is a black tea blend that is part of Dessert by Deb's Afternoon Tea Dessert Tea collection and I got it as part of the Dessert by Deb subscription box. Earl Grey Tea Cake came in a sealed, clear plastic pouch that's resealable, with a label on the front with some information about the tea. It had a sample label, so steeping instructions were not present – but I was able to find this information on the tea's product page located on the Dessert by Deb website.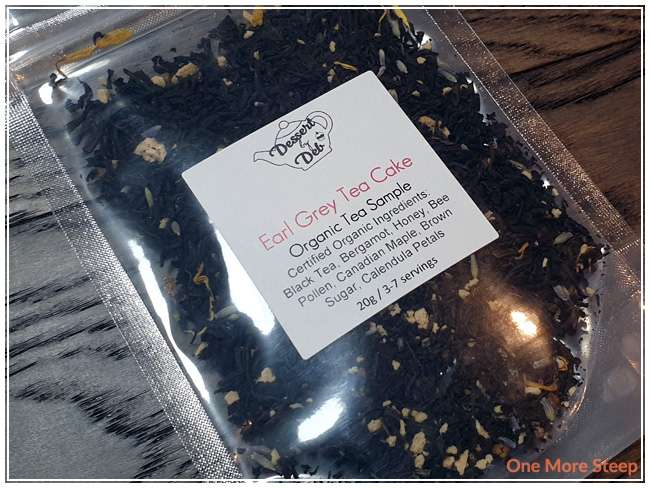 The loose tea smells like Earl Grey with hints of lavender and honey. The bergamot is pleasant and inviting, which is one of the aspects that I enjoy about a traditional Earl Grey. Earl Grey Tea Cake consists of organic: black tea, bergamot, honey, bee pollen, Canadian maple, brown sugar, calendula petals and lavender.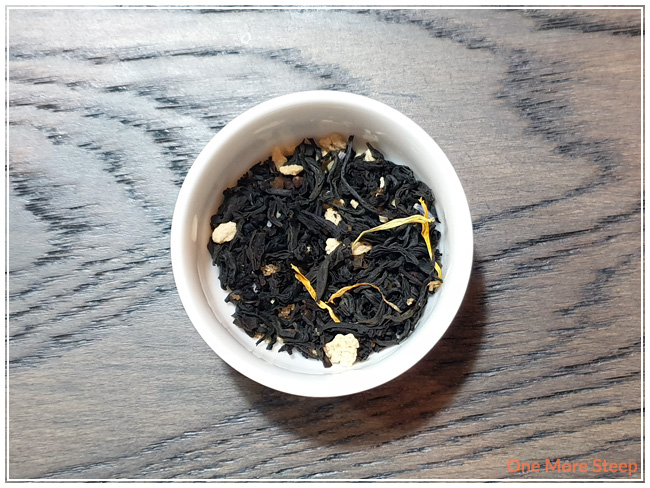 Preparation
Dessert by Deb recommends steeping Earl Grey Tea Cake in 212°F (100°C) water for 4 to 6 minutes. I opted to do an initial steep for 5 minutes.
First Taste
Earl Grey Tea Cake steeps to a lovely golden orange. There's a pleasant Earl Grey aroma – the fresh citrus notes of the bergamot and the black tea base. I can also smell the lavender and honey. Surprisingly, this twist on an Earl Grey isn't as sweet as I expected because there's honey, Canadian maple and brown sugar in the blend. The bergamot and lavender work well together, and there's a nice creamy note to it that reminds me of a cream of Earl Grey blend even though vanilla isn't in the mix. The creamy notes make me think of cupcakes! I did add a touch of honey to sweeten it, and found that it helped brighten up the lavender floral notes. A touch of evaporated milk really makes it taste like a cake with an Earl Grey twist.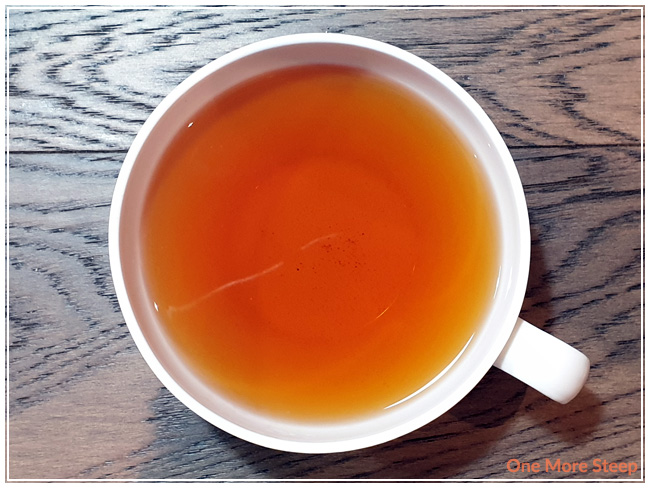 A Second Cup?
I attempted to resteep Earl Grey Tea Cake and found that the flavour reminded me a lot more of a traditional Earl Grey, it's missing the cream and honey notes, but is still pleasant. If you enjoy a classic Earl Grey, I would recommend doing a second steep of the leaves.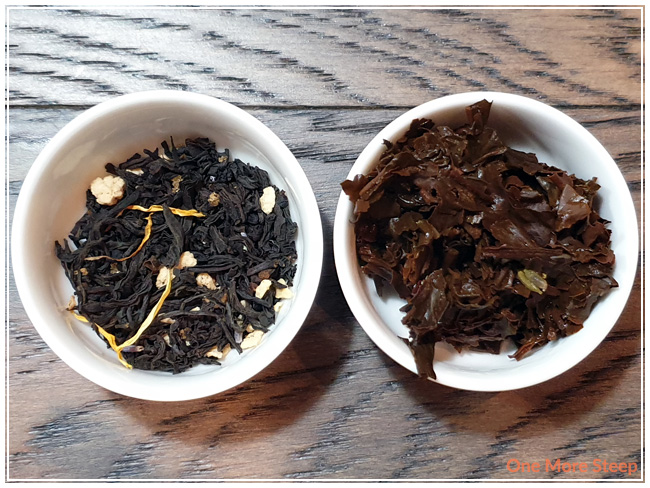 My Overall Impression

I loved Dessert by Deb's Earl Grey Tea Cake. I don't make it a secret here that I enjoy Earl Grey, and the addition of lavender really makes this one a treat! The combination of honey, Canadian maple, and brown sugar is not overpowering (surprised? I was too!), and I recommend using one of those three to sweeten your tea if you want to make it a touch sweeter. I think it would pair well with some tea cakes for sure though, if you want to set the mood.
Curious about the cup rating system? Click here to learn more.