Formosa Amber by Sunny M
Oolong Tea / Straight
$10.00 for 20g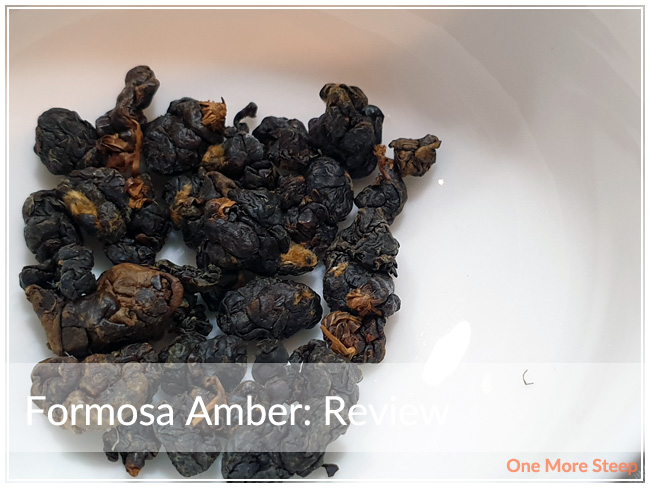 First Impressions
This was an oolong that I picked up at the 2020 Vancouver Tea Festival (which just feels like it happened a year ago at this point!), and I believe it was also one that I sampled while I was there because, let's face it, I sampled a lot of teas and I'm not one to turn down trying out an oolong. This oolong came in a sealed pouch, inside of a tea sachet that of course I ripped apart because I needed to see the leaves!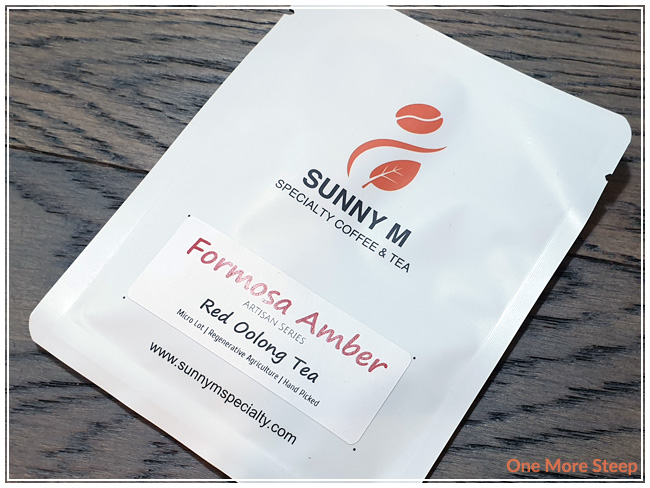 Formosa Amber has just the most delightful fruity aroma to it. Reminds me of opening up a package of dried apricots mixed in with something a bit more tropical, like dried mango. It smells sweet and inviting, which is always a nice quality to have in a tea! I learned from the Sunny M website that Formosa Amber is from Taiwan – specifically the Charm of Hearts Estate. The coolest thing about getting a tea from a company that works directly with the producers is that you get to learn exactly where the tea comes from in the world – you don't really get that sort of knowledge from the standard grocery store tea (not that there is something wrong with grocery store tea, mind you – I'll still drink it!).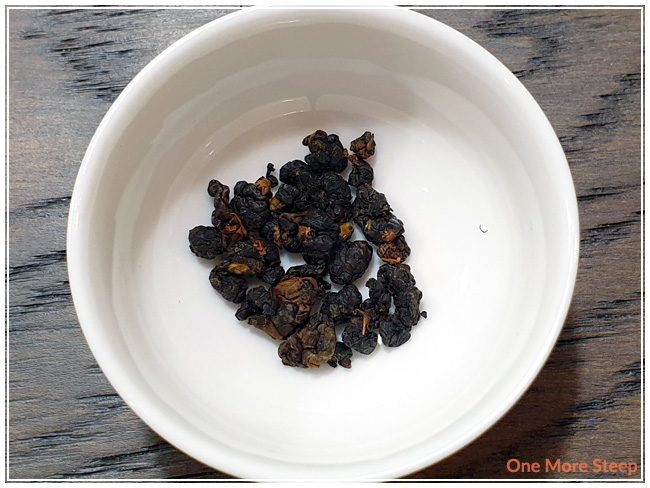 Preparation
Sunny M recommends steeping Formosa Amber in 5℃-95℃(185℉-203℉) water for 4 to 6 minutes. I opted to steep for 5 minutes – just going for middle of the road – and used 93C (200℉) water.
First Taste
Formosa Amber steeps to a lovely golden yellow – it's such a vibrant colour and I'm afraid that I wasn't quite able to capture just how yellow it really is in person. The tea itself has a nice aroma – fruity (the stone fruit notes are strong in this one!) with some honey sweetness mingling in the background. I found Formosa Amber to be smooth, with only the slightest of astringency, a full mouthfeel texture. The apricot and honey notes are strong, with a subtle amount of creamy flavour in the background. It makes for a nice flavour experience.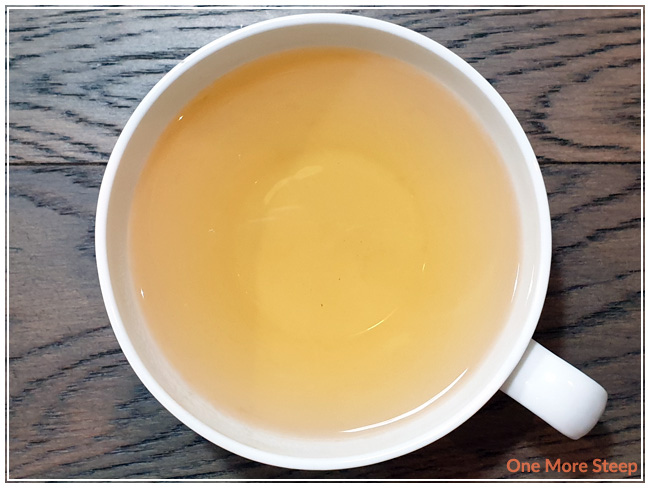 A Second Cup?
I resteeped Formosa Amber eight times (nine steeps total with the same leaves) and found it to be a lovey steeping experience. I add an additional 30 seconds for each subsequent steep, and kept the water temperature the same. The colour deepened for the first and second resteep, becoming more golden in colour, before eventually fading. I found the flavour to be strongest in the first and second resteeps. After that, the honey notes began to fade while the buttery cream notes got stronger. By the end, it still had a nice amount of flavour, I ended up pouring it into a container and having it in the fridge for a bit to enjoy cold.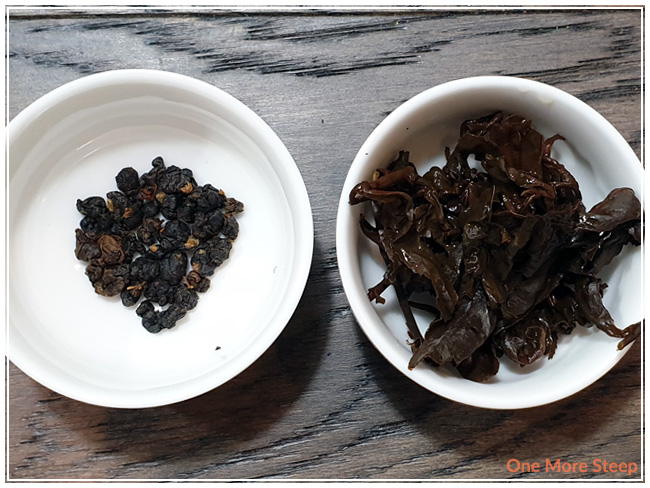 My Overall Impression

I loved Sunny M's Formosa Amber. I'm a sucker for a nice oolong, and the flavours in this Taiwanese oolong did not disappoint. I really enjoyed the fruity and honey notes, it just really made for a nicely balanced and flavourful experience. The resteeping process was nice and smooth – I got to enjoy it immensely and it made for a lovely tea steeping afternoon with some great cups of tea. Always, always, always resteep oolongs that aren't part of a tea blend, you'll get to experience the subtle changes in flavour when you do.
Curious about the cup rating system? Click here to learn more.