Lemon Chiffon Pie by Dessert by Deb
Green Tea & Oolong Tea / Flavoured
$6.50 for 25g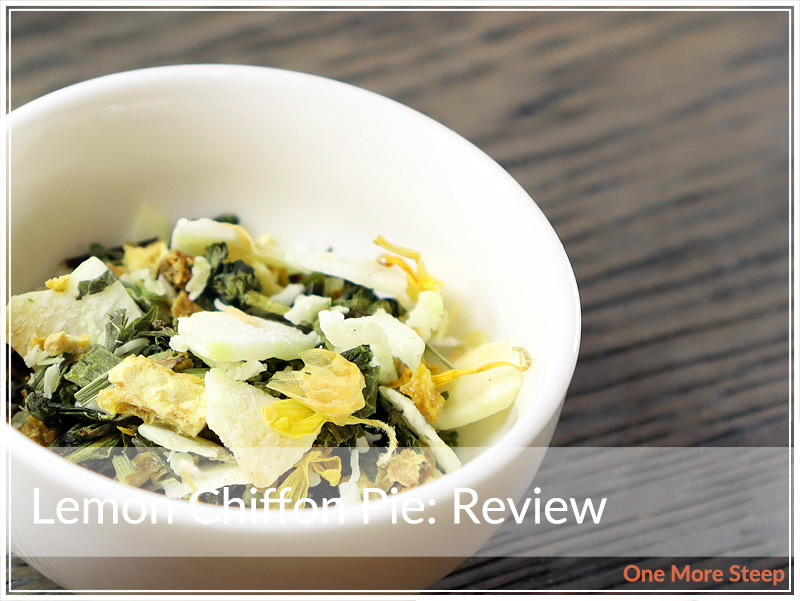 First Impressions
Lemon Chiffon Pie was a tea that showed up in my bimonthly subscription box from Dessert by Deb. This green tea and oolong blend is part of the Deb's Vintage Dessert Diner collection – which features all fun diner classics (like… the Lemon Chiffon Pie). I love the packaging – the pale pink metallic is just pretty.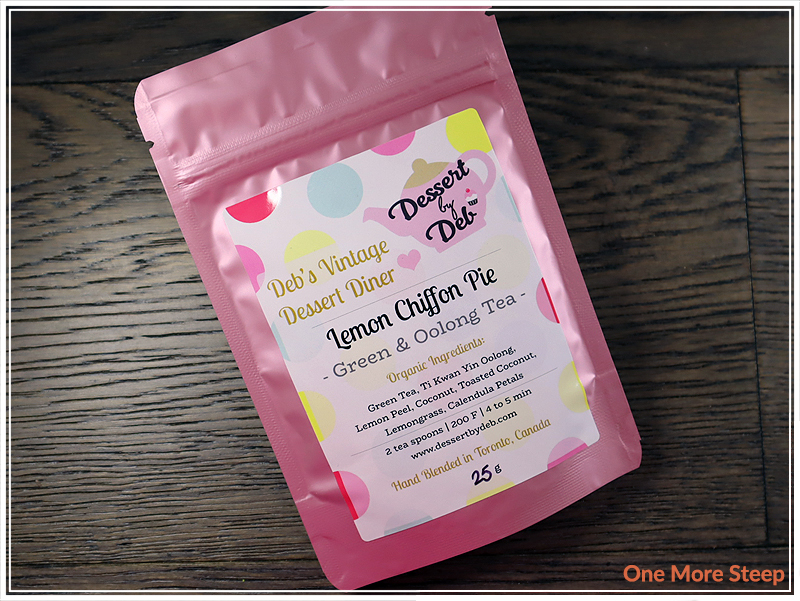 Lemon Chiffon Pie consists of organic: green tea, ti kwan yin oolong, lemon peel, coconut, toasted coconut, lemongrass and calendula petals. The blend is quite beautiful, and the coconut flakes are just such a bright white compared to the rest of the ingredients. It has a very strong lemon, coconut, and lemongrass aroma to it – and the Lemon Chiffon Pie blend is pretty.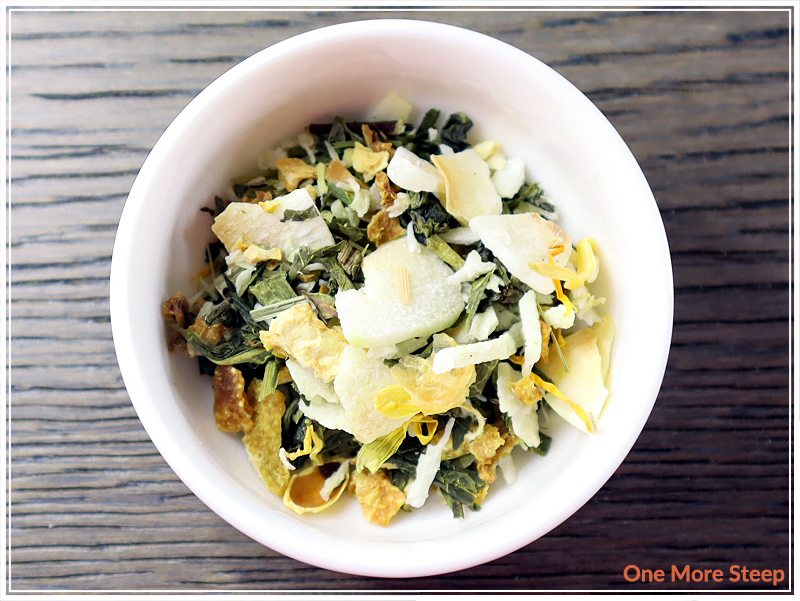 Preparation
Dessert by Deb recommends steeping Lemon Chiffon Pie in 200°F (93°C) water for 4 to 5 minutes. I followed the steeping instructions and did an initial steep for 4 minutes.
First Taste
Lemon Chiffon Pie steeps to a yellow-green colour. The aroma is primarily that of the lemongrass and coconut – they're just quite strong flavours. Taste wise, I found it to be mostly coconut, lemongrass, with a buttery flavour that mingles in the background that allows the tea to be really smooth on the palate. The green tea isn't that pronounced, but the oolong really carries through with the buttery creaminess and makes it seem more pie or pastry like.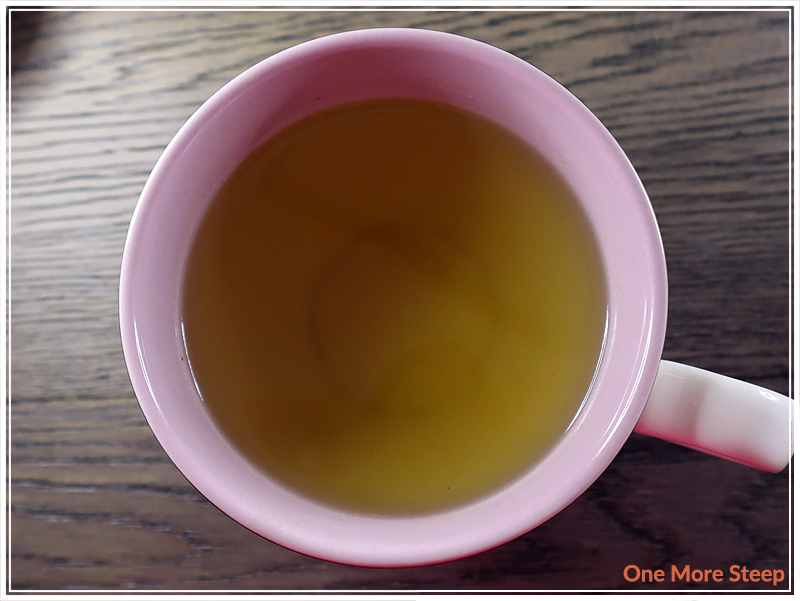 A Second Cup?
I resteeped Lemon Chiffon Pie once, adding an additional 30 seconds for the resteep. The flavour is low on the coconut and lemongrass, but the oolong does well with the resteep and with a stronger buttery flavour to it. I'd recommend resteeping Lemon Chiffon Pie if you're into oolong.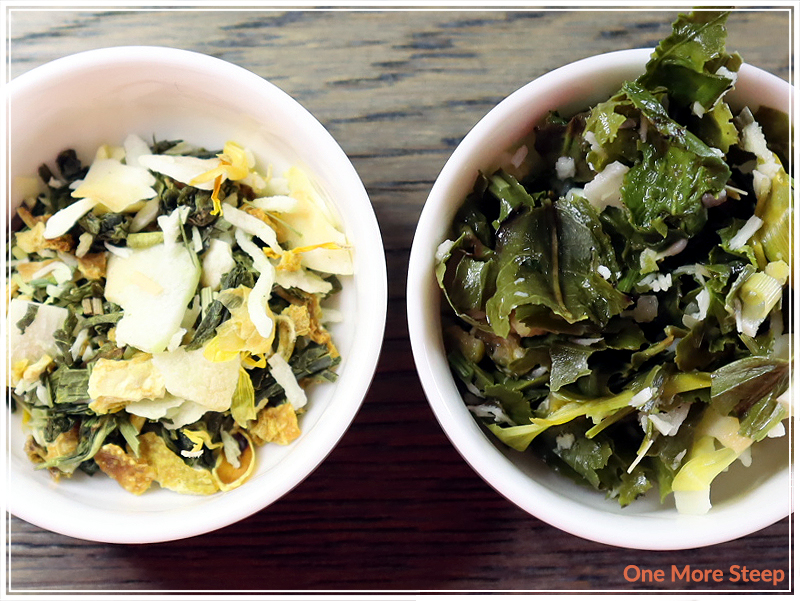 My Overall Impression

I liked Dessert by Deb's Lemon Chiffon Pie. I like the blend with the coconut and lemongrass, the oolong does well to carry the blend and add to the flavour profile with that butter flavour. While I don't specifically get the idea of lemon chiffon pie, I do like the flavours of this blend and think that it tastes delicious – I would definitely make this iced in the spring or summer to enjoy because I think that coconut flavour would lend itself well.
Curious about the cup rating system? Click here to learn more.