Vanilla Chai Matcha by DavidsTea
Matcha (Green Tea) / Flavoured
$10.98 for 50g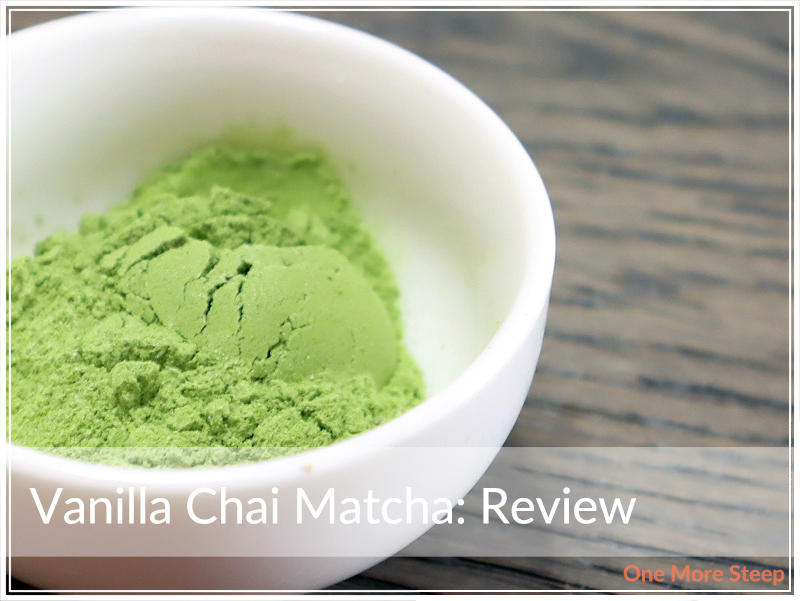 First Impressions
As someone who was a fan of DavidsTea's Chai Matcha, I was curious about the Vanilla Chai Matcha when I saw it online – so naturally a bag fell into my online shopping cart. Vanilla Chai Matcha comes in the familiar silver pouch with the coloured label across the front. As a 'matcha drink mix', Vanilla Chai Matcha is a flavour profile that makes me want to try it… let's ignore what the first ingredient in the list is.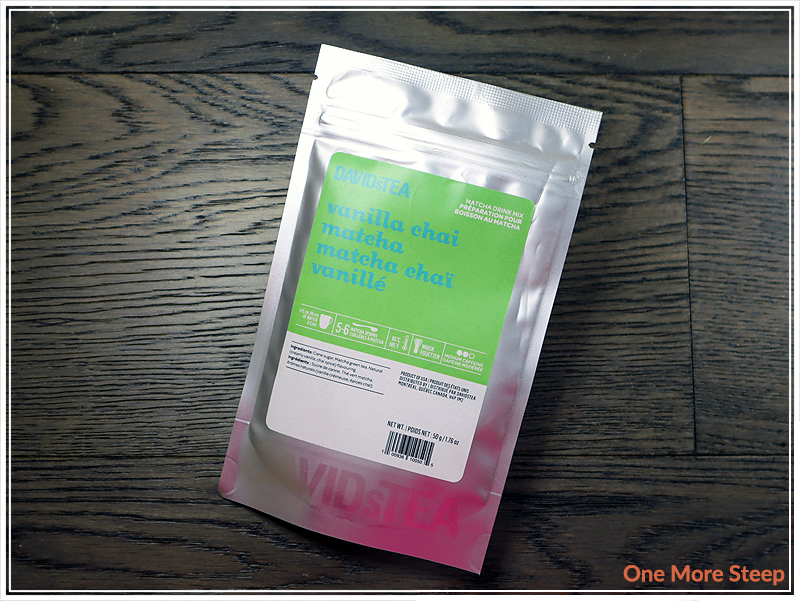 Vanilla Chai Matcha consists of: cane sugar, matcha green tea, natural flavourings (creamy vanilla and chai spice). The powder itself is a spring green, with a slight glint of sparkle from the cane sugar. While I don't smell the matcha, I smell the vanilla and spice flavouring – it is really quite fragrant.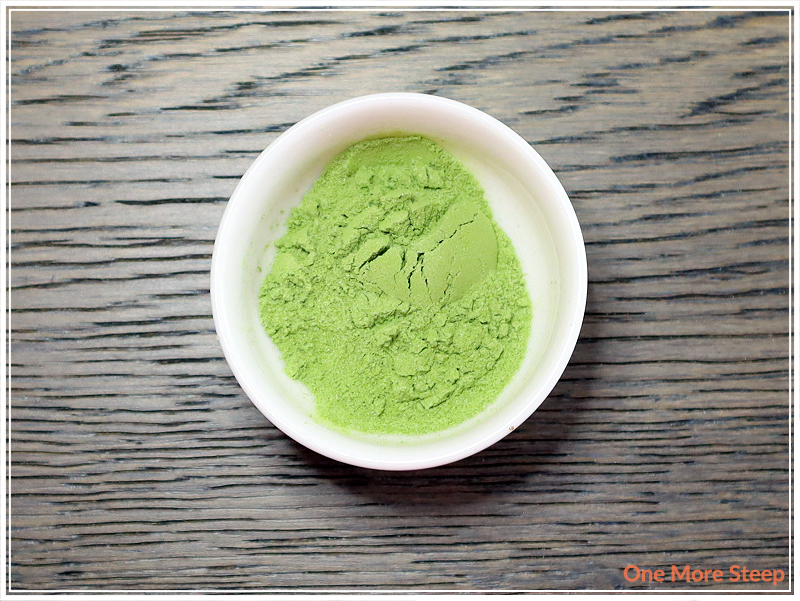 Preparation
DavidsTea recommends preparing Vanilla Chai Matcha with 85°C (185°F) water. I opted to prepare it with a battery powdered milk frother. Because it is a drink mix, I find this type of blend tends to suspend itself easily with a quick stir with a spoon.
First Taste
Vanilla Chai Matcha becomes a medium green. The aroma from the drink is more vanilla and chai spices than the matcha itself. The flavour itself is sweet, and I found that I could taste the vanilla and the chai spices, but the matcha itself is very mildly vegetal. The spices themselves have that warming quality that I like in a chai blend, with a nice creamy undertone from the vanilla flavouring. I do find myself hunting for more of the vegetal notes from the matcha base, but I don't find it.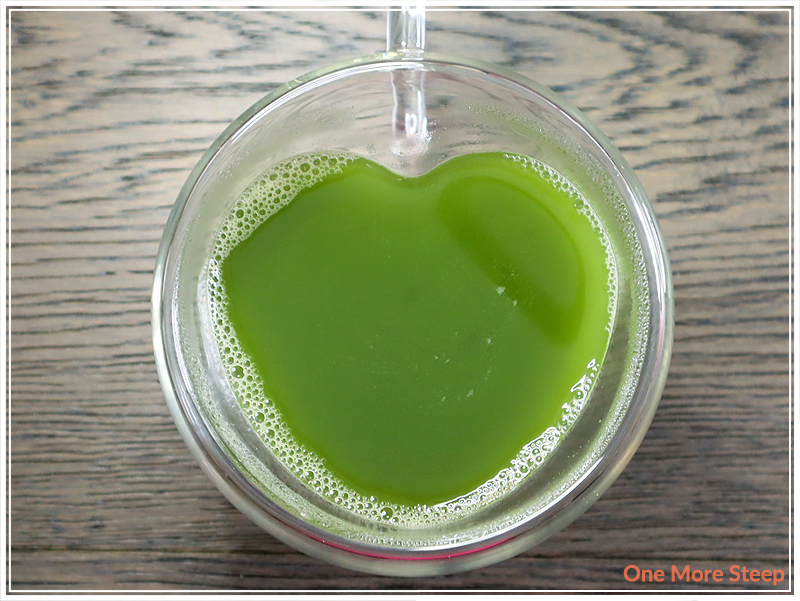 A Second Cup?
As a suspension, Vanilla Chai Matcha is a one-time drink only – like all other matchas out there. So just the one cup (and that's okay!).
My Overall Impression

I liked DavidsTea's Vanilla Chai Matcha. While I greatly enjoyed the vanilla and chai flavouring, I found that it was quite sweet – if I had been aware of how sweet it was, I might have prepared it as a matcha latte instead to help cut down the sweetness. With water, it does end up quite sweet without anything to mute the sweetness. It does have some great flavours though, I do love the warming spices (much like their Chai Matcha).
Curious about the cup rating system? Click here to learn more.