Chai Matcha by DavidsTea
Green Tea (Matcha) / Flavoured
$16.00 for 80g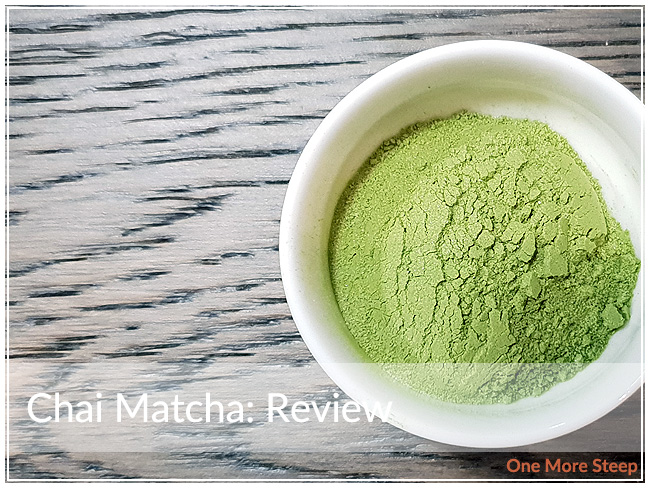 First Impressions
Chai Matcha from DavidsTea comes in a prepackaged format both online and in stores. While some of their blended matcha products are accessible via smaller increments from the wall of tea in their retail stores, they made the decision to release Chai Matcha only in a prepackaged format of 80g bags. It comes sealed and the bag is resealable, which is always a nice touch. The preprinted bags have stickers on the front and the back to showcase which tea it is inside.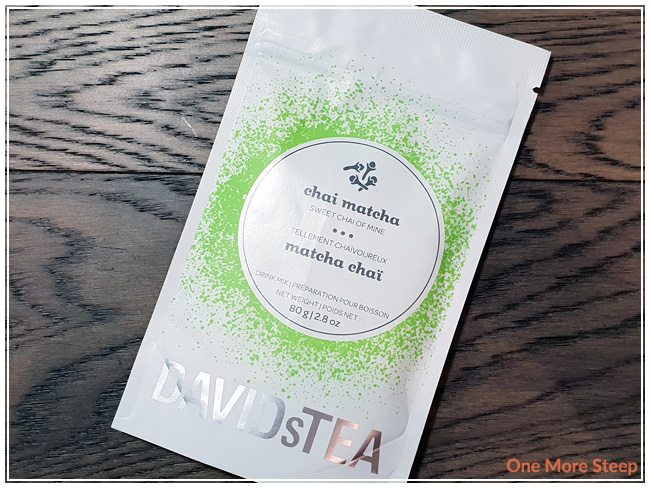 The aroma of the dry green powder is mostly that of the spices, and just sweetness. It does smell sweet, which is no wonder considering the first ingredient listed for this matcha blend… Chai Matcha consists of: cane sugar, green tea, and natural chai flavourings. I'm really disappointed that sugar is the first listed ingredient in this product, but there is only 6g of sugar per serving which isn't nearly as bad as some other products I've tried previously. The chai spices that I can smell include cinnamon and cardamom, ad maybe a bit of ginger? Whatever is in the "flavouring", it does smell like a chai spice mix.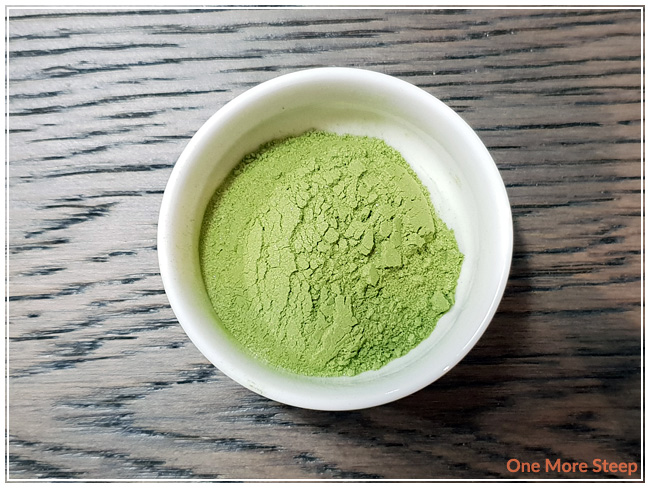 Preparation
DavidsTea recommends whisking 4-5 perfect matcha spoonfuls in 120mL (4oz) of water (85°C/185°F) and then topping up with warm milk or water to make a drink that is 475mL (16oz). I don't own a perfect matcha spoon, so I used 1 spoon from the Perfect Spoon into my matcha bowl and whisked, and then transferred to a larger cup.
First Taste
I whisked 1 perfect spoonful of the Chai Matcha, which is equal to 2½ teaspoons. I used my Thinktea Matcha Set for this step since it's the only matcha bowl and whisk that I own. The whisking process didn't take very long. In full disclosure, I did not sift the matcha into my bowl – this is a step that I will often do for more "fancier" matcha varieties, but I don't usually do it for blends.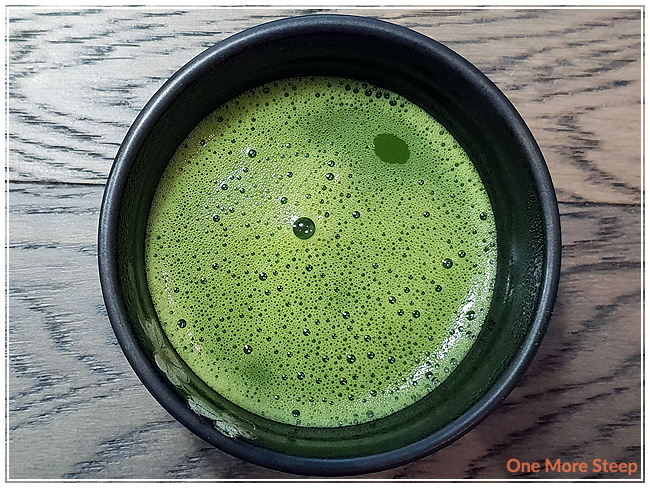 When having the Chai Matcha straight (topped up with water and not milk), I found that there was more spice flavour than matcha flavour. I'm not overly surprised since spices can be a bit overwhelming compared to the delicate nature of matcha. It is quite sweet, but I don't really like it all too much straight because I'd rather be able to taste the matcha.
I did whisk another bowl of Chai Matcha, and then added it to heated soy milk (I use organic, unsweetened soy milk). I found that the flavour was greatly improved as a latte. The spices weren't as strong, but the matcha flavour did seem better balanced as a latte.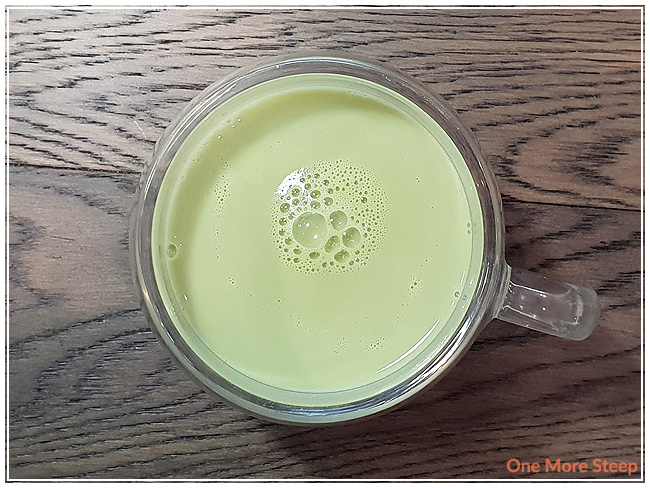 A Second Cup?
No second steeps with Chai Matcha since all of the powder is suspended and mixed into the first preparation.
My Overall Impression

&

I both didn't like and loved DavidsTea's Chai Matcha. As a straight tea (made with only water), I thought Chai Matcha was really nothing to write home about. However, when made as a latte, the flavours were really much better balanced and it honestly tasted a lot better. I like the idea of a straight Chai Matcha, but the taste wasn't delicious (to me!). Since determining that I do love Chai Matcha as a tea latte, I finished my original bag and bought more (Chai Matcha is a limited edition product, unfortunately, and is already sold out in some stores and online).
Curious about the cup rating system? Click here to learn more.