Bombay Masala Chai by Trudy Ann's
Black Tea / Flavoured
$11.99 for 40g (16 cups)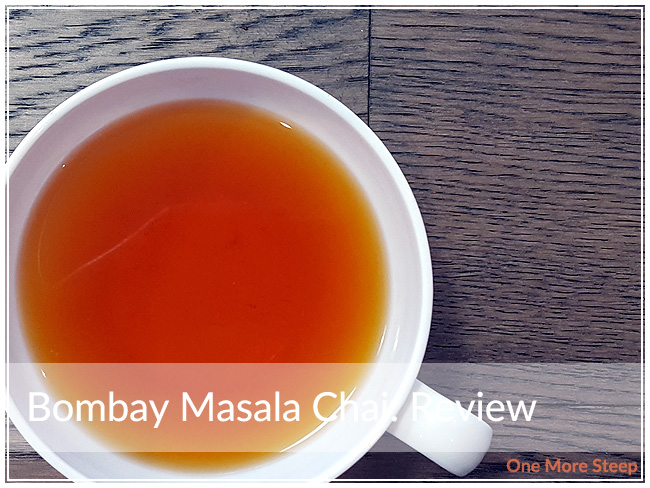 First Impressions
I first met Trudy Ann at the 2017 Vancouver Tea Festival, which is also where I made my first purchase of her Bombay Masala Chai. She's a complete sweetheart, if you ever have the chance to interact with her at one of the shows or markets that she sells at. Now, onto the tea!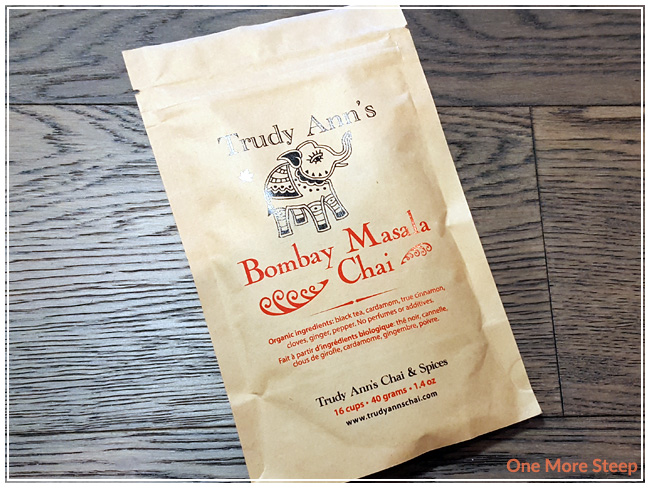 Bombay Masala Chai is made up of: black tea, cardamom, true cinnamon, cloves, ginger, and peppers. Inside of the kraft paper bag, you find black tea and a small pouch of ground spices. The instructions on the back of the packaging tell you to store the spices in a separate jar. The aroma of the spices is really inviting, I can definitely smell the cardamom, ginger, and cinnamon – those are the stronger aromatics so they're the most obvious. The black tea smells like an assam (which, according to the product page on Trudy Ann's website, it is).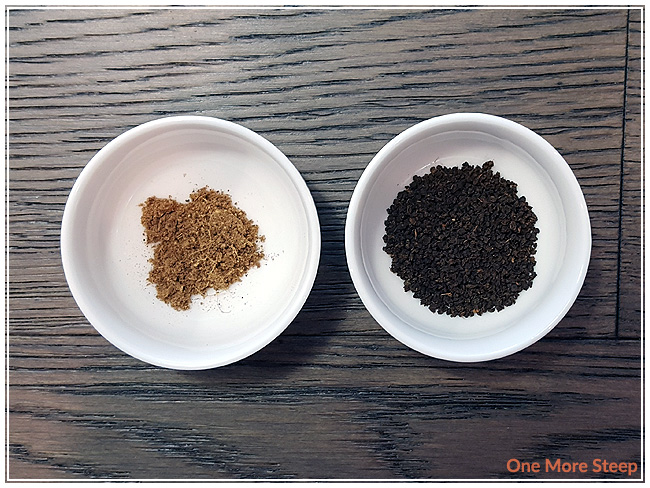 Preparation
Trudy Ann includes directions for steeping this tea in a cup, on the stove top, iced, and how to resteep it. I'll discuss the directions for steeping in a cup since that's what I did.
Trudy Ann recommends adding 1 tsp tea and ¼ tsp chai masala (spices) to 1 cup of boiling (100°C/212°F) water, and to steep for 5 minutes prior to straining. Then, you can add cream and sweetener to tastes. For this review, I followed the steeping instructions and tried it plain.
First Taste
Bombay Masala Chai steeps to a beautiful golden orange and has a lovely aroma that comes up from the tea. You can definitely smell the cardamom and ginger, and I love those aromatics. The tea itself has a nice sweetness to it, and the combination of spice to black tea is well balanced. I enjoy the fact that it's not too spicy – if you've ever had some chai blends, you might know what I'm talking about when the spices overwhelm the black tea base or when one spice just covers up the rest of them. Bombay Masala Chai has a nice balance though, I can taste the black tea, as well as the different spices.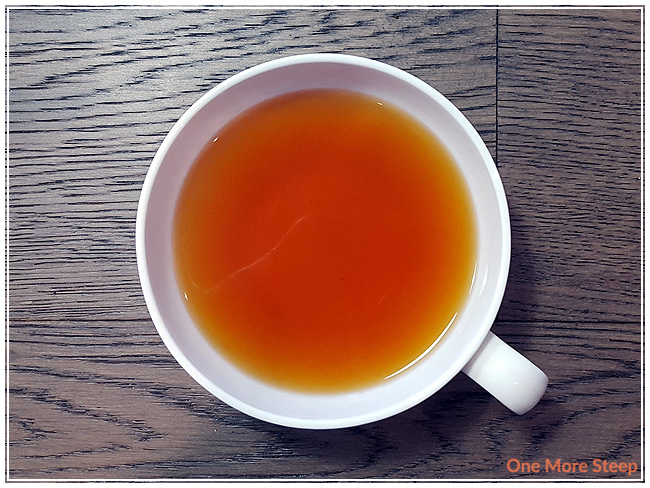 A Second Cup?
Trudy Ann's recommendations for a second steep is to double the steep time (from 5 minutes to 10 minutes). I found that at 10 minutes, the first resteep is fairly similar to the initial steep. It's not as sweet as the initial steep, but that's something that can be easily remedied with a bit of sugar or honey.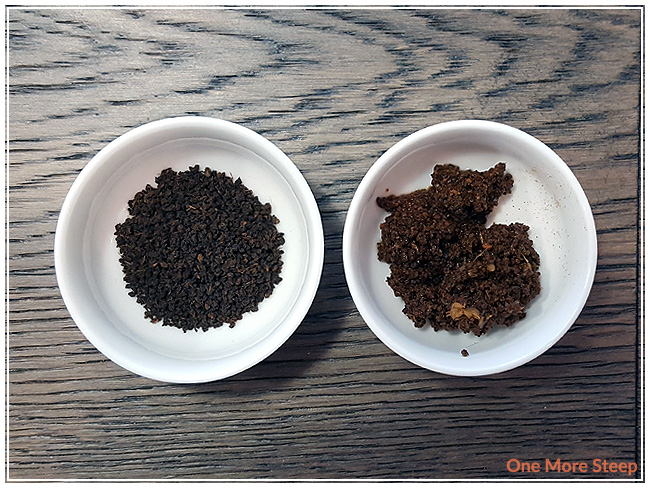 My Overall Impression

I loved Trudy Ann's Bombay Masala Chai. If you're a fan of chai but struggle to get the spice to tea balance right (like me!), I would recommend giving this blend a try. I love that the spices are right there and you can control how much you put in. You can smell the ingredients, there's clear instructions for making the tea whatever way you want, and the flavours are just so well balanced against each other that it's enjoyable and there's not just one spice that's overwhelming the rest.
Curious about the cup rating system? Click here to learn more.