Assam Black Tea by Trudy Ann's
Black Tea / Straight
$13.99 for 100g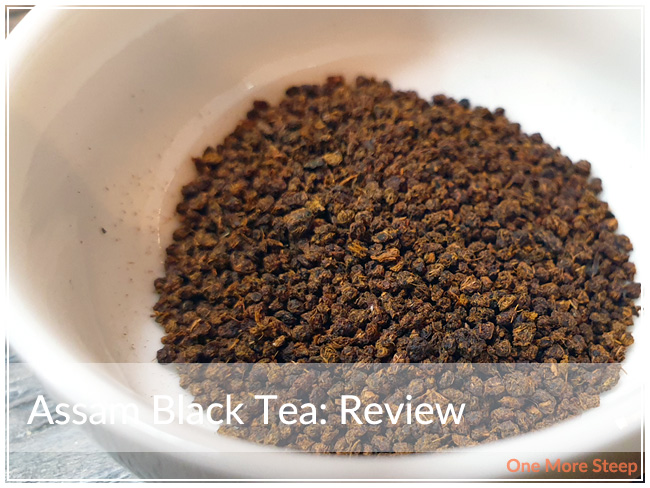 First Impressions
Assam Black Tea was a 2020 Vancouver Tea Festival purchase that I made earlier this month. I love nice strong black teas, and Assam is usually one that fits the bill. Assam Black Tea came in a sealed, resealable kraft pouch in a generous 100g weight.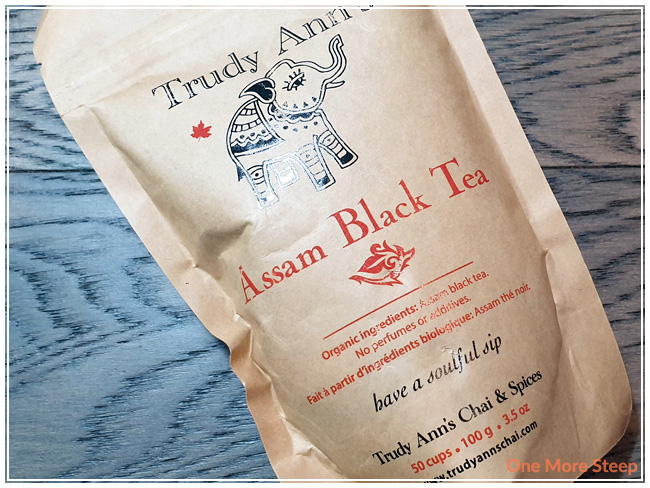 There's a strong malty aroma from the dry leaf, it has slightly earthy note to it. Assam Black Tea consists only of organic Assam black tea. Loving the malty aroma from it all though, since it has a nice earthy note to it and it makes it all the more inviting.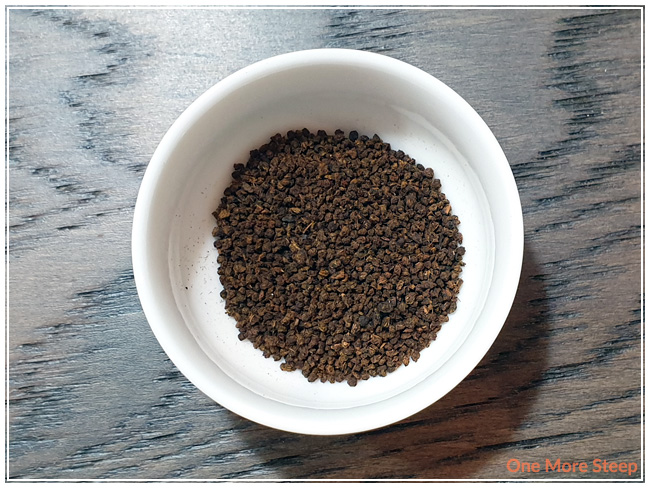 Preparation
Trudy Ann's recommends steeping it in hot water for 5 to 10 minutes. Because Assam Black Tea is a black tea, I opted to steep in 100°C (212°F) water for 5 minutes.
First Taste
Assam Black Tea steeps to a beautiful golden orange. The aroma is mostly earthy. The tea itself has a strong, thicken mouthfeel to it. The flavour has a pleasantly bold mix of malty and earthy, almost some mineral qualities to it. It certainly does pack a bit of a punch to it though, with the strength of the flavours. There's no bitterness noted with the 5 minute initial steep, I did find a mild astringency at the tail end of each sip.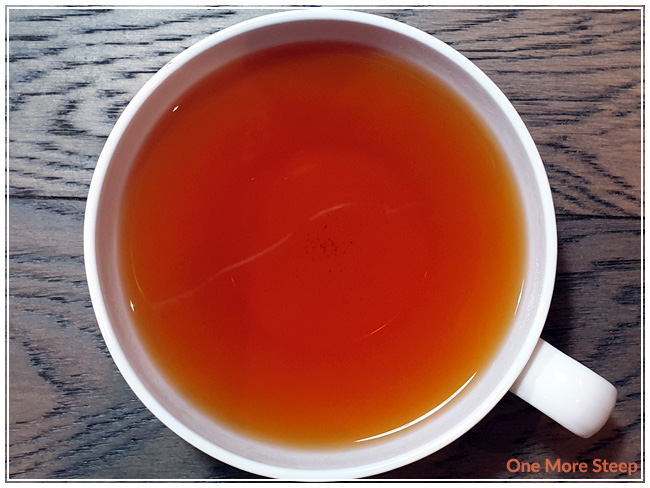 A Second Cup?
I resteeped Assam Black Tea three more times (four steeps total), adding an extra minute for each subsequent steep. I found that the flavour was fairly similar to the original steep, but got slightly weaker with each steep – but still flavourful by the third resteep!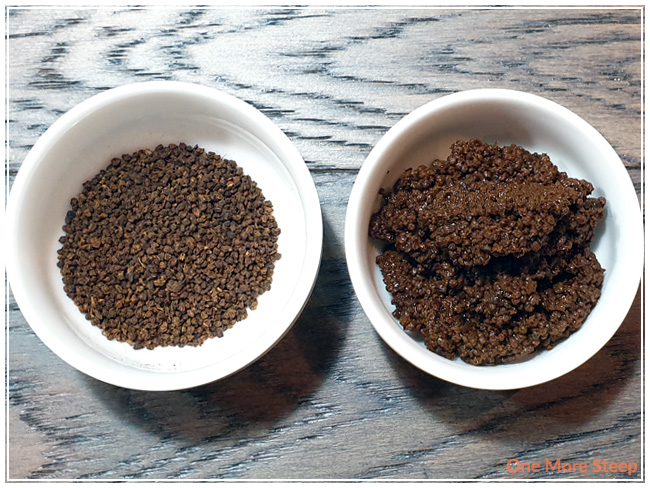 My Overall Impression

I loved Trudy Ann's Assam Black Tea. I really enjoyed the malty and earthy notes in this black tea. I think it was very pleasant plain, but would be pretty good with some cream and sugar as well. It makes for a nice morning tea because it's so flavourful and is quite bold, so it'd be a nice punch of flavour to wake up to in the morning. I also loved that it resteeped quite well, so you get some more flavour out of the tea leaves.
Curious about the cup rating system? Click here to learn more.