Apple Pie Chai by Trudy Ann's
Rooibos / Flavoured
$14.99 for 100g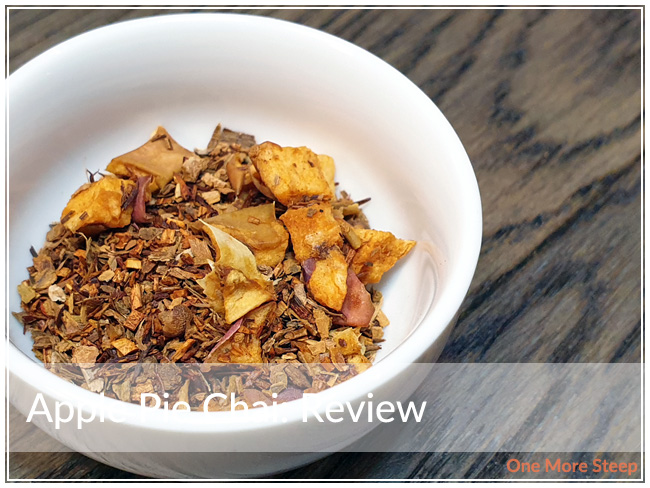 First Impressions
Trudy Ann's Apple Pie Chai is another tea that I got at the 2018 Vancouver Tea Festival (oh yes, I spent a lot of time at her booth!). Surprisingly, this is a rooibos blend. I know what you're all thinking, "But Michelle, you don't like rooibos blends". That's right, traditionally I don't. There's just something not tasty about the medicinal-like base that straight rooibos has, and there are some rooibos blends that I enjoy. Apple Pie Chai smells pretty much like apple pie, and I can't smell the rooibos blend – so I consider that a win overall and it makes me willing to give it a try.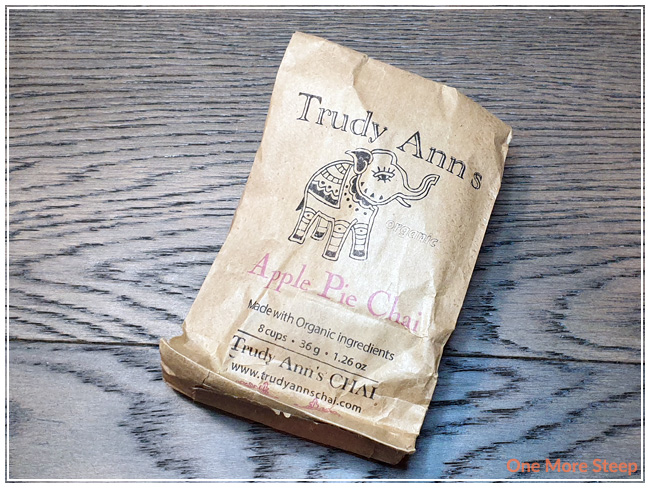 Apple Pie Chai consists of: rooibos, apple, cinnamon, and cloves. I think it's the combination of the cinnamon and cloves that really makes me think about apple pie. They're just such classic ingredients that it makes me think of that warm, autumn dessert. The ingredients are fairly easy to pick out, especially the very generous amount of dried apple pieces.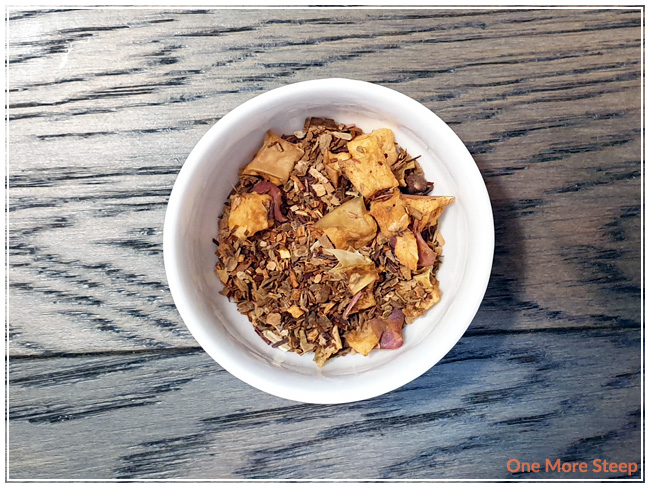 Preparation
Trudy Ann's recommends steeping Apple Pie Chai in hot water for 5 to 10 minutes. I opted to steep with 100°C (212°F) water for 7 minutes.
First Taste
Apple Pie Chai steeps to a deep reddish orange. My initial steep of Apple Pie Chai was with a stainless steel infuser, and I found that a lot of the little 'bits' came out into the tea. If this bothers you, I'd recommend using a filter bag to steep your Apple Pie Chai for a clearer steep. I can smell the rooibos base in the steeped tea, but I can also smell the apple and cinnamon. The cloves aren't as strong compared to the dry base. Apple Pie Chai has a thickened mouthfeel to it, and I can taste the apple and the cinnamon. A pleasant surprise I found with the Apple Pie Chai is that I cannot taste the rooibos blend – win!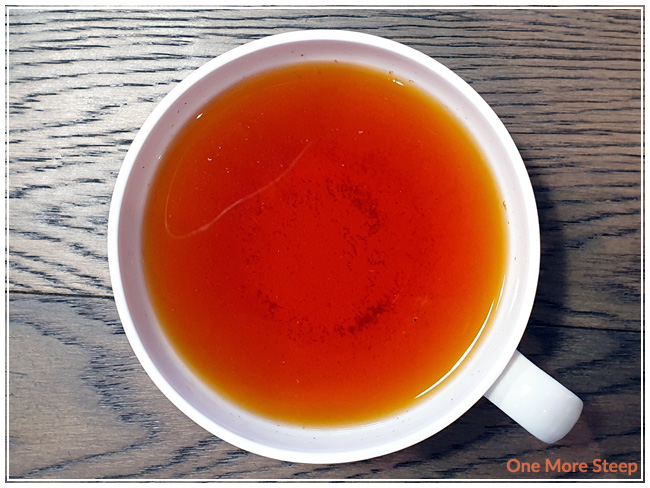 A Second Cup?
I attempted to resteep of Apple Pie Chai and steeped it for 10 minutes. I found that a lot of the flavours that I loved in the initial steep were quite muted, and the rooibos base is quite pronounced. So if you love the taste of rooibos, I would recommend resteeping Apple Pie Chai. If you're like me and enjoy the other flavours more, I would stick to one steep.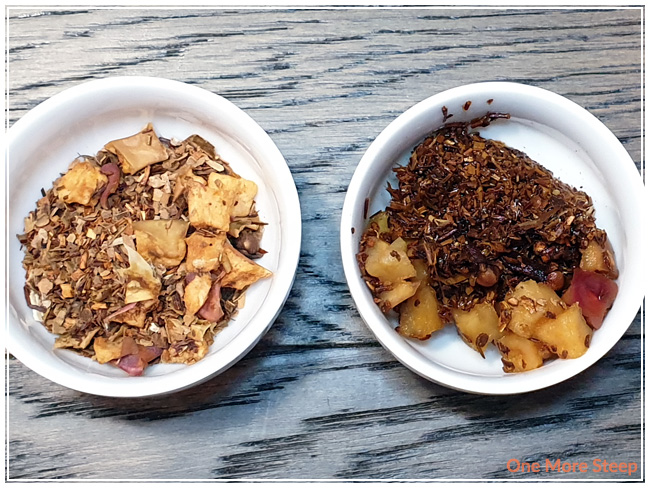 My Overall Impression

I loved Trudy Ann's Apple Pie Chai. I love that the dry leaf and the steeped tea smells just like apple pie, it definitely makes me think of the dessert. The flavour of this rooibos base are delicious, and it makes for a great caffeine-free dessert tea. If you're not a fan of the flavour of rooibos, I would highly recommend just sticking to the initial steep.
Curious about the cup rating system? Click here to learn more.