Wild Jungle Green Tea, Grade A by Tea Side
Green Tea / Straight
$12.00USD for 50g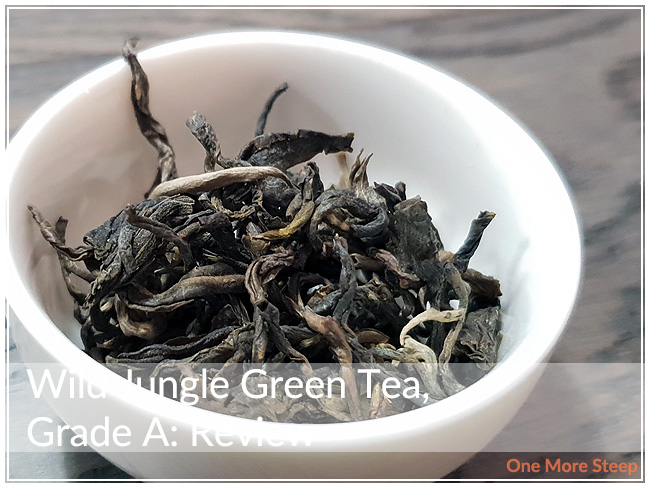 Tea Side has provided me with Wild Jungle Green Tea, Grade A for the purposes of providing an honest review.
First Impressions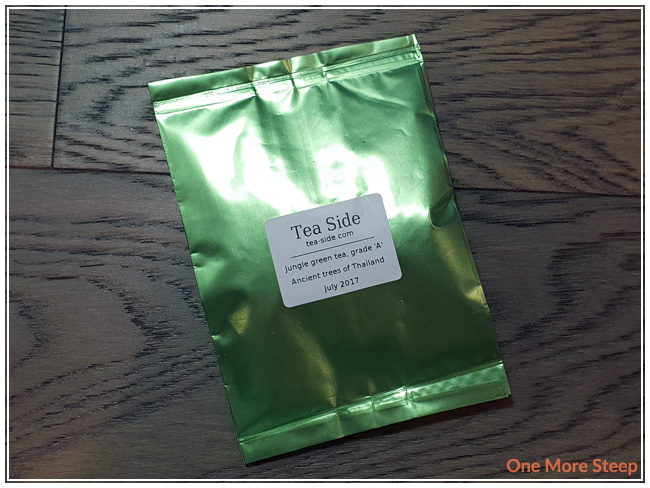 Wild Jungle Green Tea, Grade A came to me in a shiny green packet. Inside the tea leaves are long, wiry – in varying shades of brown from a light green to a dark, almost black brown. I learned from the Tea Side website that there are three grades of this Wild Jungle Green Tea – from A to C where A is the most expensive. The grades are decided on based on which tea has the tips (A) and which tea is made up of the second or third leaves on the plant (C). Grade A is considered to be premium grade because it has the two leaves and a bud leaf selection present.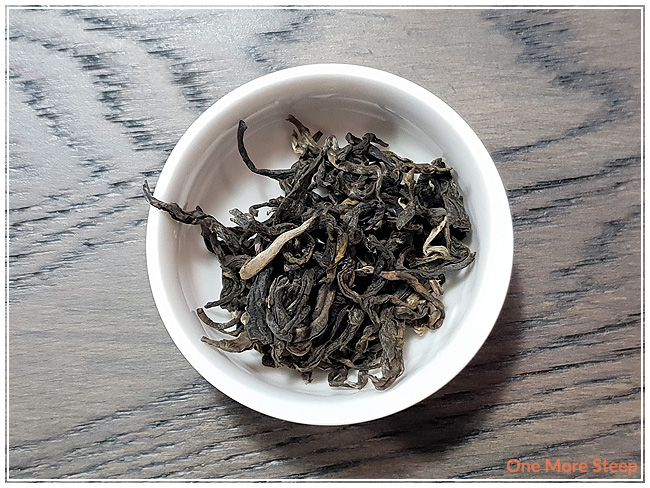 Wild Jungle Green Tea, Grade A, is a straight green tea from the forests of Thailand, where the tea grow wild there (unlike from a tea plantation or farm). Tea Side describes this forest has having trees between 200 and 500 years old. This tea was harvested in August 2017 at 1300m above sea level. The aroma from the dry leaf reminds me of the fragrance of plums and berries.
Preparation
I couldn't find steeping recommendations for Wild Jungle Green Tea, Grade A. My initial steep was at 175°F (80°C) for 2 minutes.
First Taste
Wild Jungle Green Tea, Grade A steeps to a lovely light yellow. There's a sweet, fruity aroma from the steeped tea. The tea itself has a sweetness to it, some plum notes, and a slight grassy flavour throughout the whole sip. I found at the tail end of each sip, I noted a little bit of saltiness – just a little bit of umami throughout.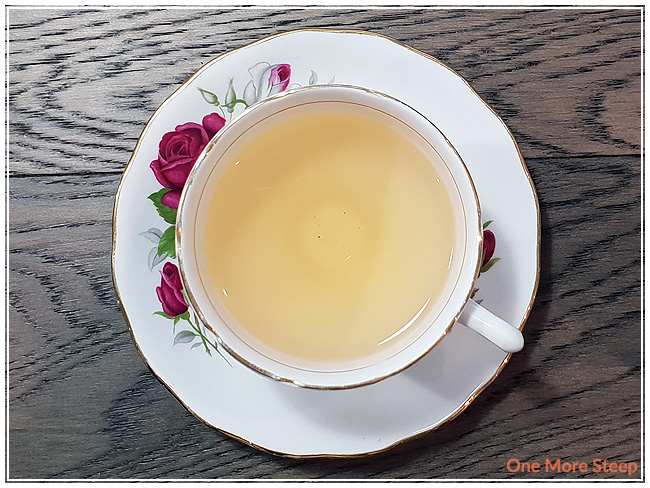 A Second Cup?
I resteeped Wild Jungle Green, Grade A a total of three times, adding an extra 30 seconds for each steep. I found with each steep, the saltiness grew while the sweet fruity flavours faded.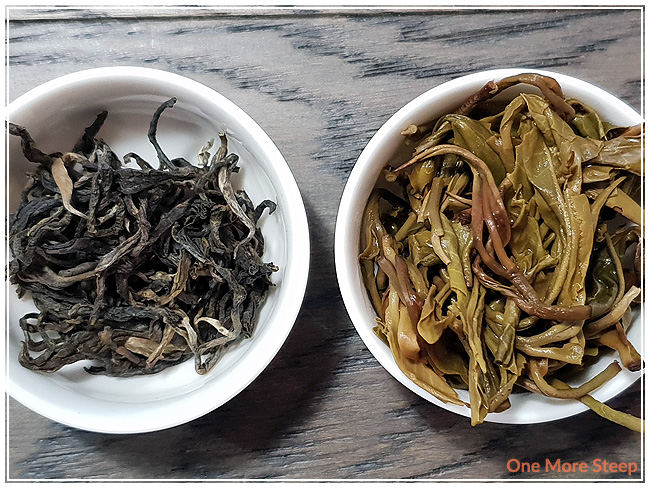 My Overall Impression

I liked Tea Side's Wild Jungle Green Tea, Grade A. I really enjoyed the initial steep, and think it would be fun to get the other two teas to compare the different grades in terms of being able to compare and contrast the differences in flavour and quality. I found the initial steep to be the best, as I really enjoyed the sweet, fruity notes that were primarily present in the initial steep. If you're a fan of the saltiness that umami flavours bring, you might be a fan of the subsequent steeps (more so than me, at least!).
Curious about the cup rating system? Click here to learn more.