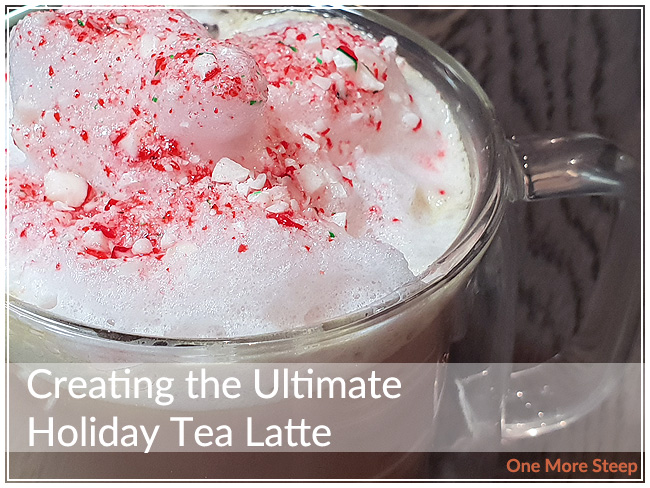 I have had colleagues describe me as being a little bit extra when I talked about the tea lattes I've made at home for myself. A couple weeks ago, one of my fellow nurses was making a cup of tea during night shift. Which led me to talk about what I made the last time I had that tea (spoiler alert: it was delicious and over the top). I'm all about making my tea lattes pretty and pretty tasty, and this guide for the Ultimate Holiday Tea Latte is really no exception to that rule.
The flavour that I'm all about during the holiday season is peppermint. It is a very winter/holiday flavour that I think a lot of people are familiar with. I love peppermint in my black tea blends, in my hot chocolate, and in candy cane form. There's just something quintessential about peppermint and the winter holidays and that's why it's the basis for my Ultimate Holiday Tea Latte. This article is more of a guide or a how-to instead of a recipe.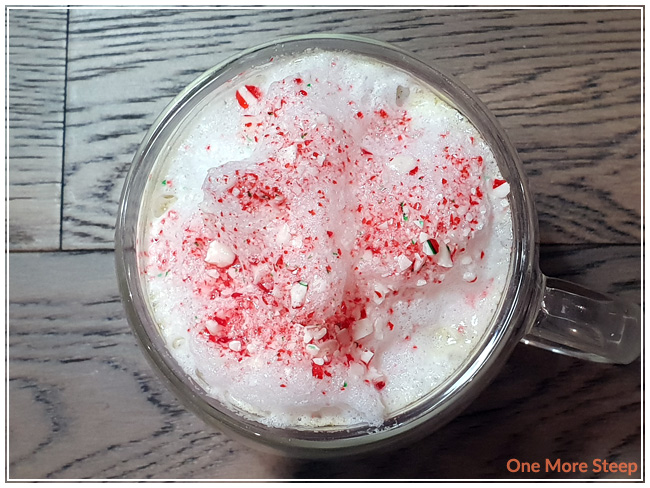 Ingredients for this Ultimate Holiday Tea Latte include:
Black tea (either straight or blended with peppermint)
Sweetener of your choice
Milk or dairy-free alternative
Decorations (crushed candy canes, coloured sugar, sprinkles)
To start, make a cup of strong black tea – I use a bit more tea leaves than I would if I wasn't planning to add milk to it. You can choose a plain black tea, or a black tea blend that already contains peppermint (either in dried leaf or extract/natural flavouring form) and then steep in 100°C (212°F) water for 3 to 5 minutes.
If you're using a straight black tea, you can add peppermint extract after the tea has steeped. A little goes a long way when it comes to extract, you'll want to add 1 or 2 drops only. You can always add more extract if needed, but you can't take away if you pour in half the bottle. Be like Scrooge when it comes to your peppermint extract and be stingy!
Add your sweetener, sweeten to taste and personal preference. I still have some peppermint flavoured agave at a big chain tea store, but you can use honey, sugar, agave syrup – pretty much anything your heart desires. You can read up on different types of sweeteners here. You can also flavour your agave or honey directly with peppermint extract if you're going to be using it a lot (again, be like Scrooge when it comes to flavouring anything with extract!).
Froth up some milk. Use your preferred method – I use the mason jar method a lot because that's the equipment that I have on hand. For a little bit of extra holiday cheer, you can opt to use eggnog or whipped cream. It's a bit more calorie-heavy, but it is the holidays so why not indulge a little bit? Nobody is saying to drink it like this every day…. Or are they? (Side note: I was introduced to chai lattes made with eggnog this year and it is delicious and really tastes like the holidays in a cup, minus the fact that it's missing peppermint.)
Top the frothed milk with crushed candy canes, coloured sugar, or sprinkles. This really helps set the mood, and make it all the more festive while really putting your tea latte at the top of its holiday game.
And if you're feeling particularly generous, make a second cup to share. Happy holidays, tea friends!
If you happen to make an Ultimate Holiday Tea Latte that's at the top of its holiday game, share it on Instagram and tag me so I can see! @onemoresteep #onemoresteep