Relax and Renew Tea by New Moon Tea Co
Herbal Infusion / Straight
$12.98 for 24g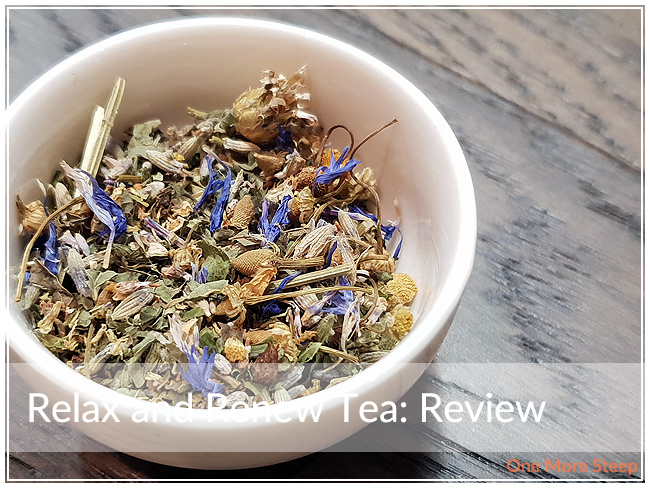 First Impressions
I can't remember when I got this tea, I'm pretty sure that I received this tea as a gift and it got lost in my stash because I don't remember having bought this one – and I am aware that New Moon Tea Co's packaging and logo has changed since this one was made. That said, properly stored tea and herbal tisanes do keep well provided they are stored properly and in sealed containers! Relax and Renew Tea came in a kraft paper pouch that is plastic lined and resealable.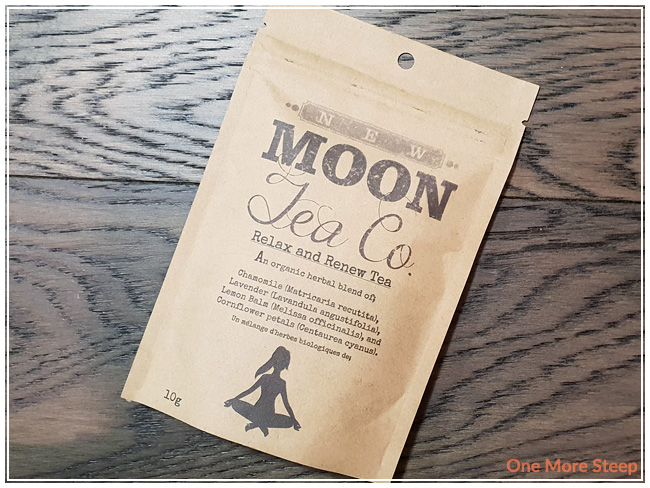 All of the ingredients in Relax and Renew Tea are very much visible. This blend consists of organic: chamomile, lavender, lemon balm, and cornflower petals. The first thing I really smelled was the lavender. I had to really focus to smell the lemon balm because the lavender was just that strong. It does make me want to relax though, I think lavender has that effect on a lot of people.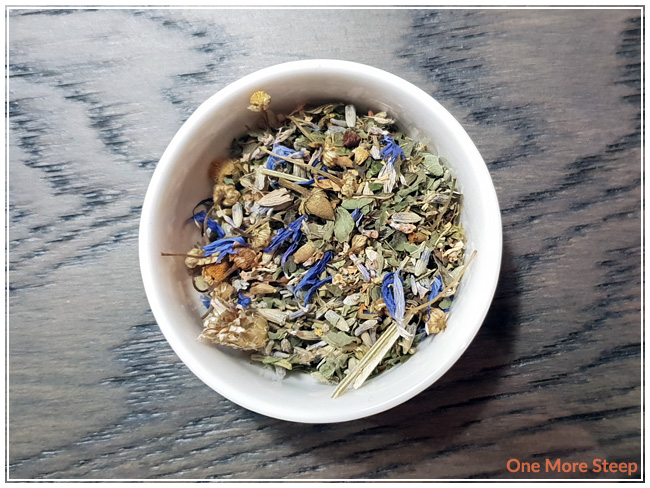 Preparation
New Moon Tea Co recommends steeping Relax and Renew Tea for 5 to 6 minutes, with no temperature listed. I opted to go with 100°C (212°F) water, which is a common temperature for herbal blends, for 6 minutes.
If you're ever in doubt about how long to steep a tea for or what temperature of water to use, you can refer to my steeping guide.
First Taste
Relax and Renew Tea steeps to a clear golden yellow. The primary aroma that I get from this herbal infusion is the lavender, which is not a surprise considering that it's the strongest aroma in the dry leaf as well. On first taste, I have to say it's incredibly floral – the lavender flavour is strong compared to the rest of the ingredients. I found it to be very relaxing though, it makes me think of other lavender scent things and the calming effect that I get from the scent in general. I don't really taste the chamomile though, which is a shame because I really enjoy chamomile, and I find the lemon balm is mostly present in the tail end of each sip.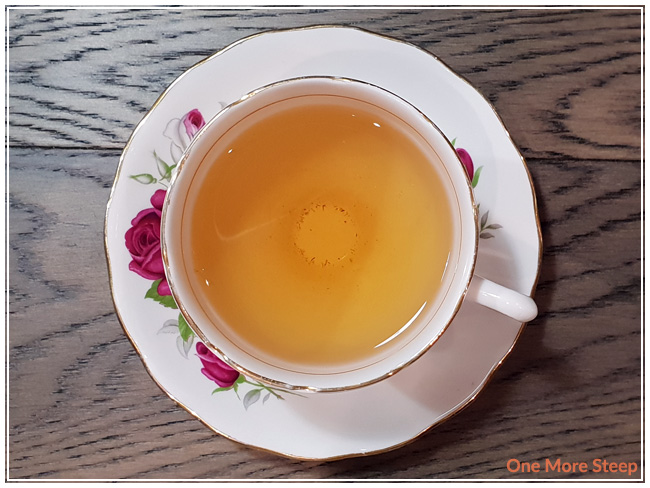 A Second Cup?
I attempted to resteep Relax and Renew Tea again and found that it was quite weak compared to the initial steep. The lavender is still the predominant flavour. I found that chamomile was still lost in the blend.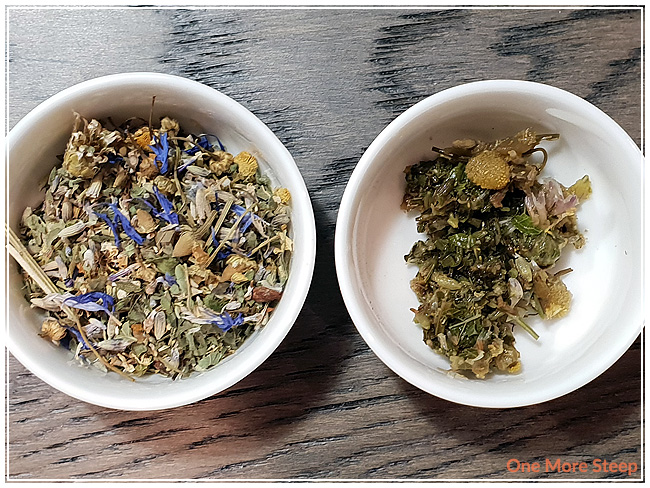 My Overall Impression

I thought that New Moon Tea Co's Relax and Renew Tea was just okay. If you're a fan of lavender, I think you'd really enjoy this blend. The lavender is very strong and it lends itself to a very floral cup of herbal tea. That said, if you're hoping to get more of the chamomile or lemon balm, those flavours aren't strong enough to overcome the lavender. I found that the lavender was a bit strong for me, which is why I'm not rating it higher. I think I would like it more if the chamomile or lemon balm played a stronger role in balancing out the lavender.
Curious about the cup rating system? Click here to learn more.