Moroccan Mint Tea by Oteas
Herbal Infusion / Straight
$6.95 for 24g (12 sachets)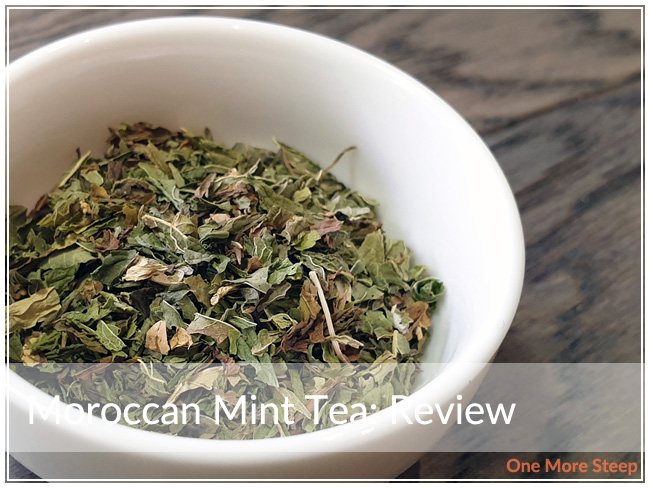 Oteas has provided me with Moroccan Mint Tea for the purposes of providing an honest review.
First Impressions
Moroccan Mint Tea has a very strong minty aroma – and that's without me even removing the plastic wrap from the cardboard box! Once I peeled off the shrink wrap, I was welcomed with a strong mint aroma to breathe in, which is really quite pleasant. This minty tea comes in tea sachets that are biodegradable – which is awesome! I can definitely seem some nice big pieces of mint leaves in the sachet, which is always a treat to see in a sachet product.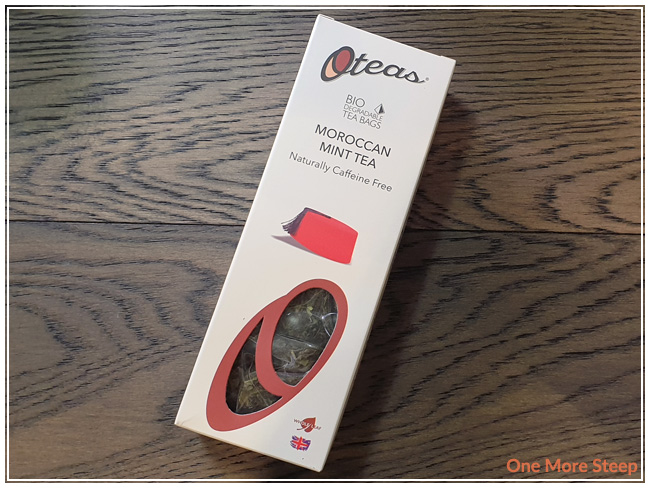 Moroccan Mint Tea consists of Moroccan mint. The smell is vibrant and inviting. It reminds me of summer days when my dad used to mow the patch of mint that was left to grow unattended in the backyard (as a side note – don't let your mint grow unattended because it will spread because that's just what it does).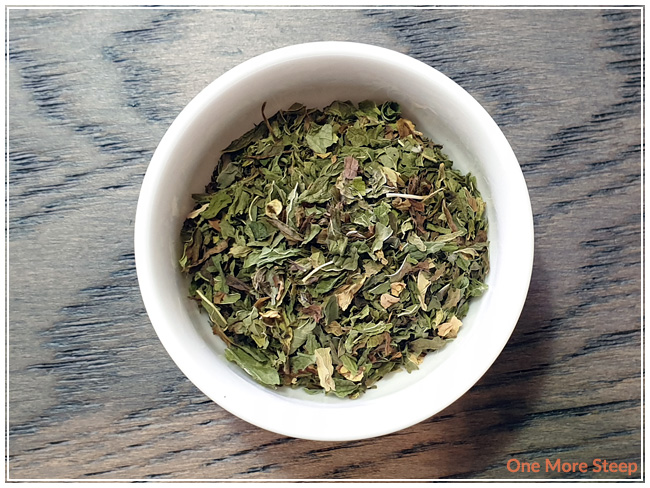 Preparation
Oteas recommends steeping Moroccan Mint Tea in 100°C (212°F) water for 5 to 8 minutes. Because this is a tisane, I opted to do an initial steep of Moroccan Mint Tea for 8 minutes.
First Taste
Moroccan Mint Tea steeps to a brownish orange, with the most inviting mint aroma. The flavour is undoubtedly mint, I found it to be bright, refreshing, and sweet from the natural mint flavour. Traditionally, Moroccan mint tea is made with green tea (typically Chinese in origin), with mint leaves and sugar. This tea sachet is straight Moroccan mint, which makes it naturally caffeine free. If you want the more traditional option, you can always pair it with a green tea (Gunpowder would be preferred) and sugar. I found that the Moroccan Mint Tea had a lot of natural sweetness to it, which made it quite palatable – but as a person with a sweet tooth, I can see why adding sugar to a int infusion would also be delicious.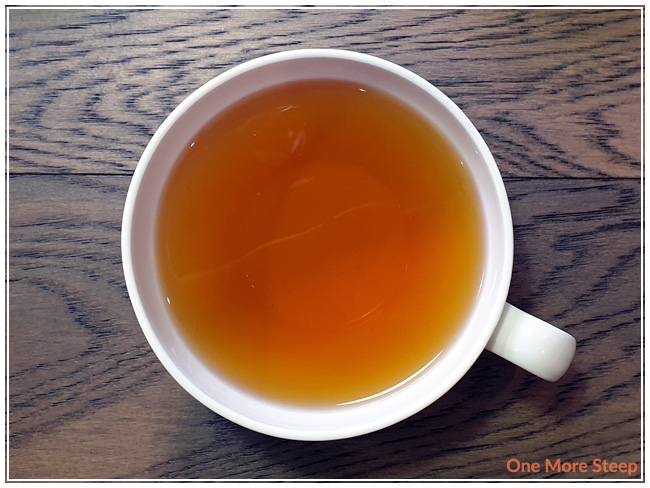 A Second Cup?
As Moroccan Mint Tea is a tisane, I found that a resteep of the same leaves yielded a weak cup of tea compared to the initial steep. I would recommend steeping it for the full recommended 8 minutes and sticking to just one steep.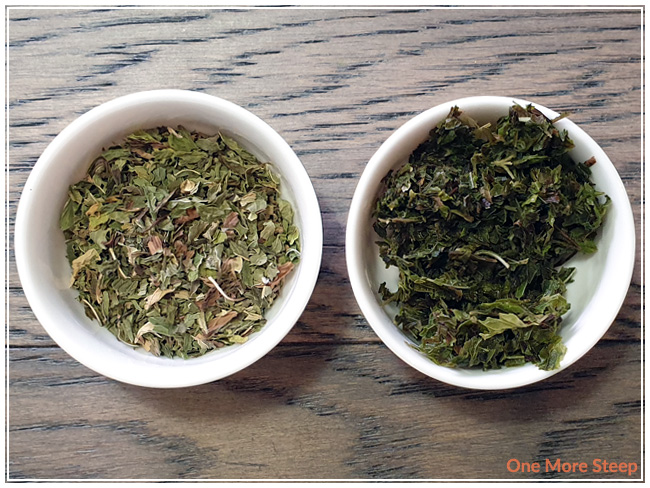 My Overall Impression

I loved Oteas's Moroccan Mint Tea. As the weather warms up, I've been really enjoying 'cooler' drinks – and even though I had Moroccan Mint Tea as a hot beverage, I found that the refreshing nature of the mint to be quite cooling. The flavour of the Moroccan mint is delicious, and I can see it being both delicious hot and iced but I really enjoyed it hot and think that others would like it this way as well. If you're looking to make this mint tea a bit more in the traditional manner, I would pair it with a Chinese Gunpowder green tea and some sugar (and steep in a silver teapot!).
Curious about the cup rating system? Click here to learn more.