Cherry Blossom Matcha by DavidsTea
Green Tea (Matcha) / Flavoured
$9.98 for 50g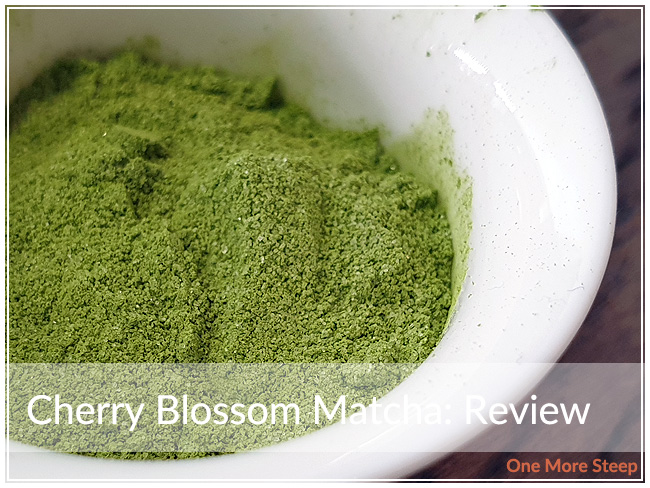 First Impressions
Cherry Blossom Matcha was a tea that my local DavidsTea shop was promoting the day that I went in, so I gave it a sniff and opted to buy a small amount to try at home. Like with previous matcha blends that I have purchased from DavidsTea, this one is also a drink mix with the first ingredient being cane sugar. It is a bit disappointing because there's so much education and information out there about the obesity epidemic out there regarding how much sugar people are taking in on a regular basis. That said, moderation is key!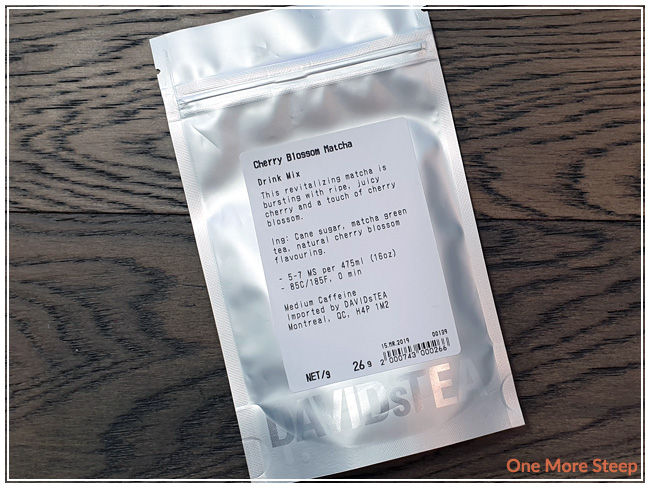 Cherry Blossom Matcha comes in a silver foil bag that is resealable. The printed label has the information for the matcha blend – including the description, ingredients, and steeping instructions. The powder itself has a light floral aroma to it, and I can smell the matcha. The description suggests that there's a cherry flavour but I can't smell that at all. Cherry Blossom Matcha is a pretty green colour and has a light sparkle to it that comes from the cane sugar. The ingredients for this matcha blend are: cane sugar, matcha green tea, and natural cherry blossom flavouring.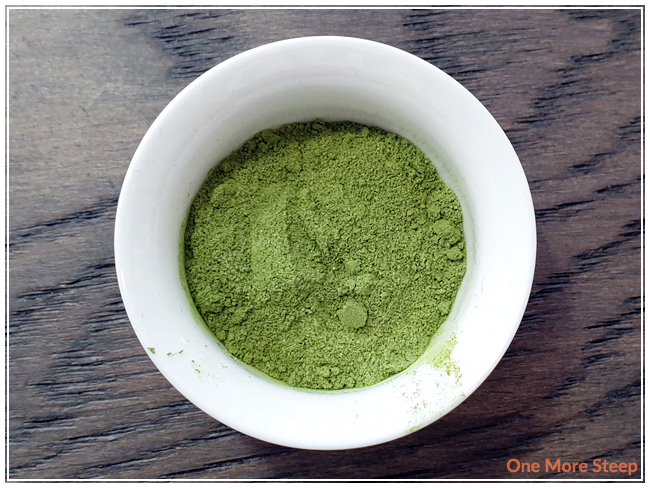 Preparation
DavidsTea recommends preparing Cherry Blossom Matcha with 85°C (185°F) water. I opted to sift the powder into my matcha bowl prior to preparing it with my bamboo whisk. If you need some tips for preparing matcha, click here for my Basics of Preparing Matcha article.
First Taste
Cherry Blossom Matcha whisks up very easily, and it was quick to produce a layer of foam on top of the matcha. There's a sweet, floral aroma from the tea. The first thing I noticed when drinking it is the sweetness. I would say that is very sweet, and the floral notes come in second. There is a touch of grassy flavour from the matcha base, but the sweetness from the cane sugar is the most prominent flavour.
I think Cherry Blossom Matcha would be a great option to have as a matcha latte, as the milk would help cut down on the sweetness.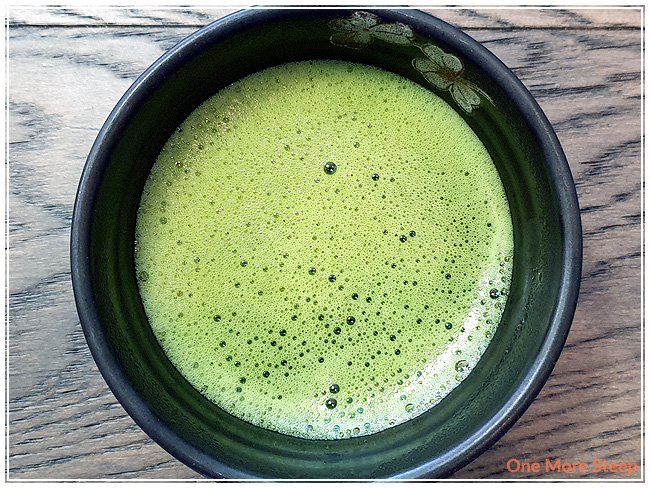 A Second Cup?
As Cherry Blossom Matcha is a matcha (suspension!), there is no 'second cup' with the same powder.
My Overall Impression

I thought that DavidsTea's Cherry Blossom Matcha was just okay. I'm beginning to think that I need to stop buying the disappointing matcha 'drink mixes' (although the Chai Matcha – which is now discontinued – is still a favourite of mine as a latte). I think they did a great job on making sure that the matcha didn't come across as being too floral or perfumey – I'm not sure why the description suggests "ripe, juicy cherry" for this blend when cherries are not the same thing as cherry blossoms, and cherries are not mentioned in the ingredients list at all. I'll be finishing off the rest of this small bag as a latte, most likely, to help temper the sweetness of all the sugar in it.
Curious about the cup rating system? Click here to learn more.