Chocolate Luxe Black Tea by Udyan Tea
Black Tea / Flavoured
₹675 for 100g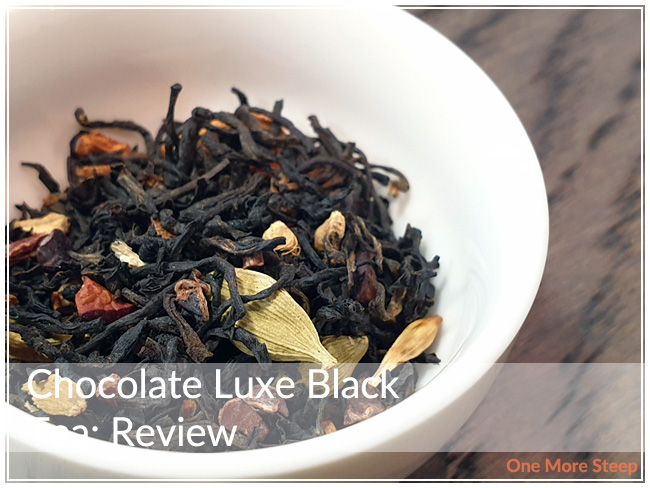 Udyan Tea has provided me with Chocolate Luxe Black Tea for the purposes of writing an honest review.
First Impressions
Udyan Tea's Chocolate Luxe Black Tea came in a sealed, resealable matte black foil bag. The label doesn't provide a whole lot of information about the tea, I had to pop over to the product page on their website for details about the tea's ingredients and steeping instructions.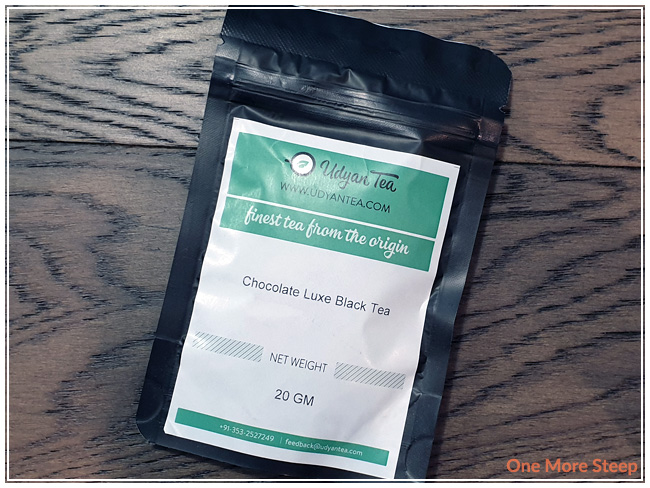 When I first opened the package, I noticed that I could definitely smell the spices. I could primarily smell cinnamon and cardamom, with hints of chocolate in the background. Chocolate Luxe Black Tea consists of: black tea, natural chocolate flavour, cocoa nibs, ginger, cardamom, cinnamon, and hops.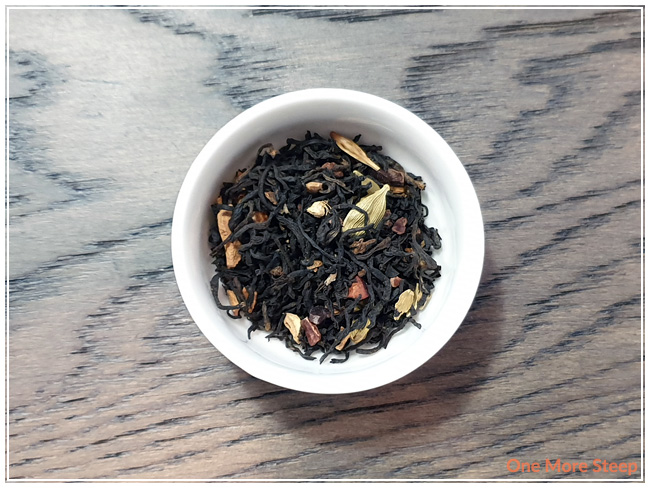 Preparation
Udyan Tea recommends steeping Chocolate Luxe Black Tea in 90-95°C (194-203°F) water for 4 to 5 minutes.  I opted for an initial steep of 93°C (200°F) water for 4 minutes.
First Taste
Chocolate Luxe Black Tea steeps to a deep reddish brown colour, with little flecks of oil on the surface of the tea. The aromas are a blend of chocolate, cardamom and cinnamon. When I tried the tea, I noticed it was slightly bitter with a slightly oily mouthfeel. I could taste the cinnamon and cardamom, and noticed a warming quality that I'm attributing to the presence of ginger, but the bitterness is what stands out the most when I sip this tea. It makes me think of like a mix between hot chocolate and masala chai – which worked for me taste-wise when I added a bit of evaporated milk to help temper the bitterness that I noticed.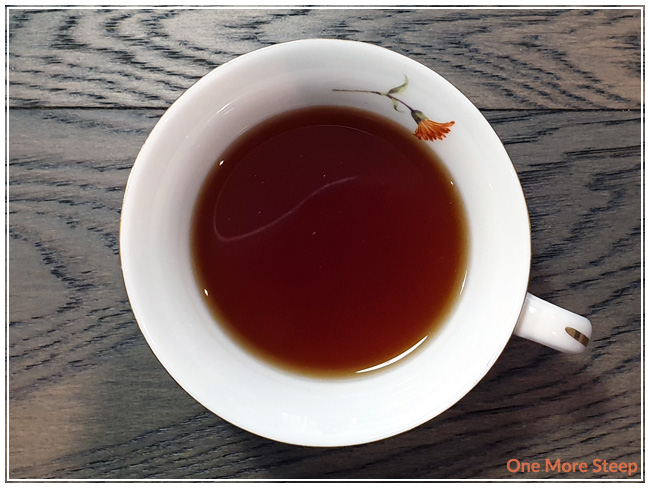 A Second Cup?
I resteeped Chocolate Luxe Black Tea once, adding an additional 30 seconds for the resteep. I found the flavour was pretty similar to the initial steep with less chocolate flavour.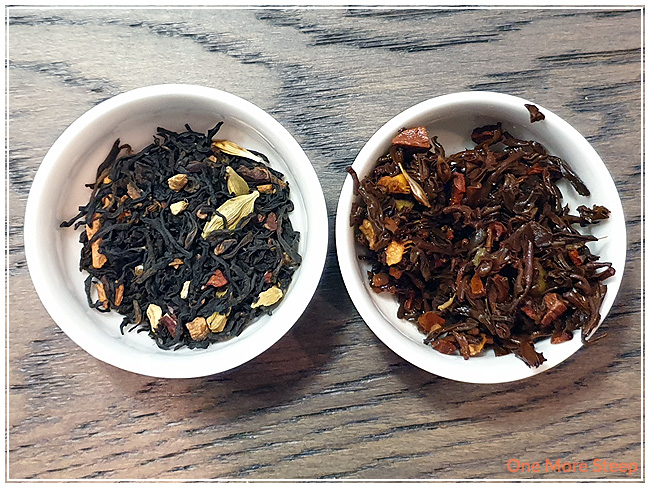 My Overall Impression

I thought that Udyan Tea's Chocolate Luxe Black Tea was just okay. The spices were nice in this black tea blend, but there was just something about the chocolate flavouring and/or cocoa nibs that just left a bit of bitterness in the tea that was just not appealing to me. The addition of evaporated milk definitely helped to improve it by making it more like a hot chocolate chai drink, and I really did enjoy the cinnamon, cardamom, and ginger in this blend. I just wasn't a huge fan of the oily mouthfeel that I got mostly in the initial steep. I think this black tea could be better if prepared on a stovetop in milk, as if you were making a proper chai since the milk did help with the bitterness.
Curious about the cup rating system? Click here to learn more.