Chai Latte Concentrates by Adagio Teas
Black Tea, Green Tea, Rooibos / Flavoured
$9.00USD for 18oz (6 servings)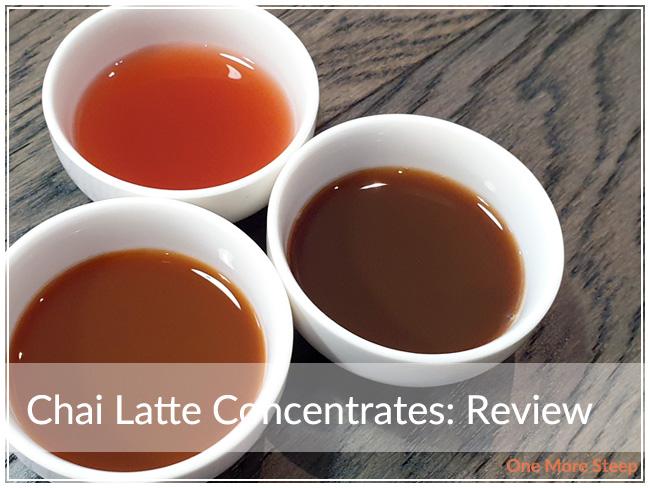 Adagio Teas has provided me with Chai Latte Concentrates.
First Impressions
I received the Chai Latte sampler from Adagio Teas when I was getting my samples from Masters Teas to review, and I figured I would review these as well! I got one pouch each of the Chai Latte, Green Latte, and Rooibos Latte concentrates. From what I can tell from the Adagio Teas website, you can buy each type individually as a 6 serving box, with the concentrates portioned out in the pouches.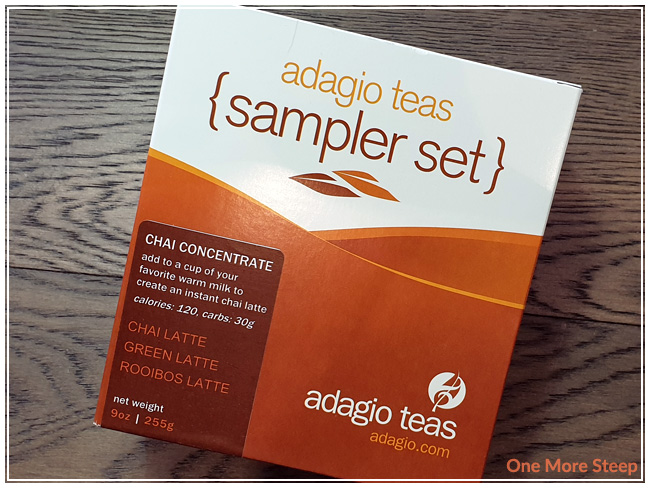 The pouches that I received look like this, containing 3oz of concentrate for a single-serve cup of latte. Chai Latte is definitely the darkest of the three, with Green Latte being a reddish colour and the Rooibos Latte being a milk chocolate colour. From the product pages, I was able to find out that the Green and Rooibos offerings are meant to be called Green Chai Latte and Rooibos Chai Latte.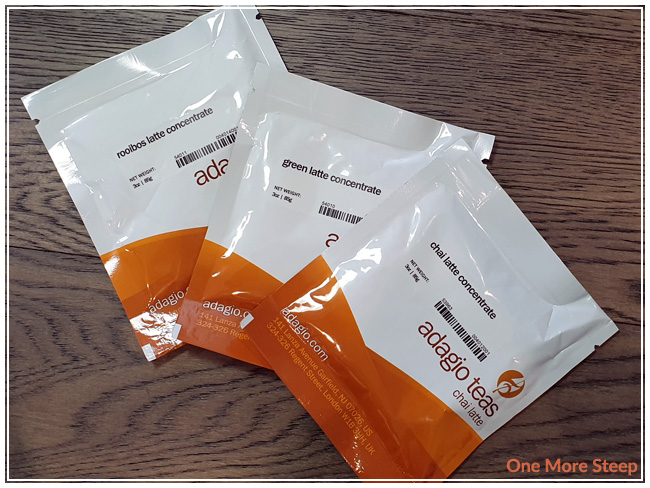 Chai Latte and Green Latte smell the same – both have a strong spice aroma to it. Rooibos Latte has a spice aroma, but also a very mild rooibos fragrance in the background.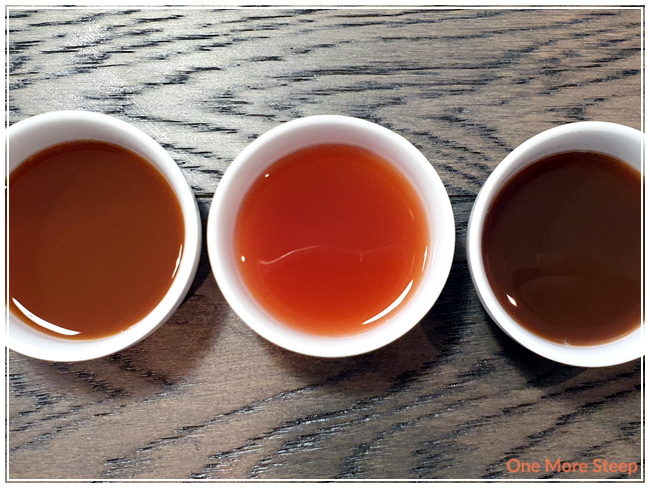 Left to right: Rooibos Latte, Green Latte, and Chai Latte
Chai Latte consists of: water, cane sugar, black tea, and natural flavour.
Green Latte consists of: water, cane sugar, green tea, and natural flavour.
Rooibos Latte consists of: water, cane sugar, rooibos, and natural flavour.
As someone who loves Chai and doesn't have food allergies, I'm not too put off by the fact that Adagio Teas doesn't list the spices in the concentrates, but I know a lot of people who do have allergies, so I think it would be great if they updated the product pages with the full ingredients. I can definitely smell ginger and cinnamon in the concentrates.
Preparation
Adagio Teas recommends mixing 1 pouch of concentrate (3oz) with 1 cup of warmed milk, so that's what I did with each of them – I used warmed unsweetened soy milk because that's what I had on hand.
First Taste
I found all three to be sweet and spicy.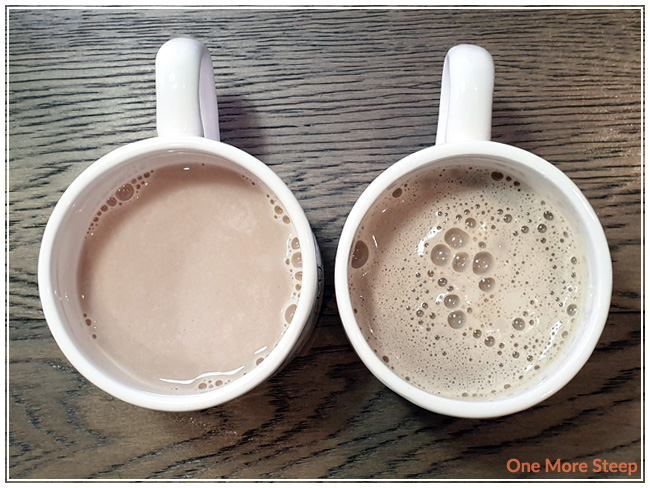 Left to right: Green Latte and Chai Latte
I found Chai Latte to have a good level of spice flavour, I can definitely tell that it has a black tea base and it reminds me of a sweeter version of a Chai Latte from Starbucks.
The Green Latte is a bit milder in flavour in comparison to the Chai Latte, which I think is because of the green tea base. I don't really taste green tea in it though, as I find that the spices really overpower the green tea.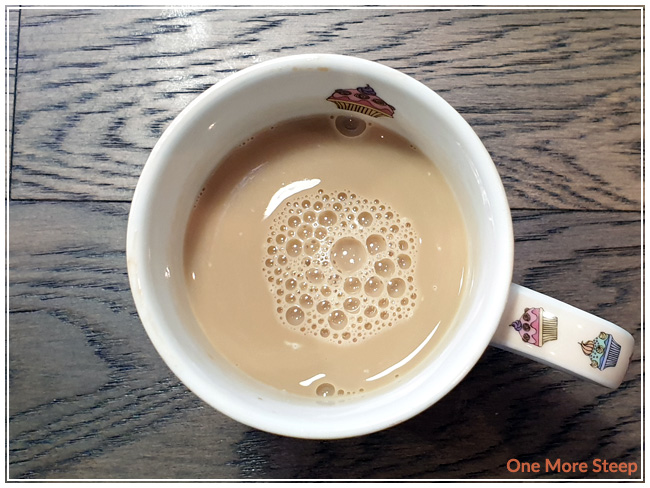 Rooibos Latte
Surprisingly, I found the Rooibos Latte to be tasty. If you've been following me for a while, you'll know I'm not generally a fan of rooibos blends but the rooibos base in the Rooibos Latte is mostly covered up by the spice flavour-forward profile so I didn't really taste the rooibos at all.
A Second Cup?
The Chai Concentrates are good for one-time-use only, so there were no second cups.
My Overall Impression

I loved Adagio Teas's Chai Concentrates. I would say that my favourite would probably be the Chai Latte (black tea), mostly because I didn't really taste the green tea or rooibos base in the other two (Green Latte and Rooibos Latte). I found that all three to be on the sweet side, which I think could be easily corrected by adding more than 1 cup of warmed milk to 1 pouch of concentrate. It's very easy to prepare each of them, and I didn't have any issues with the pouches. I think it would be great if the concentrates came in a more environmentally friendly packaging, since I'm not sure if the pouches are recyclable. A Tetra Pak-like carton, or glass bottle, would be a great option to sell in a multi-serving option for those who don't want to buy single-serving pouches and would make it recycling friendly.
Curious about the cup rating system? Click here to learn more.