Himalayan Sencha Green Tea by Udyan Tea
Green Tea / Straight
₹475.00 for 100g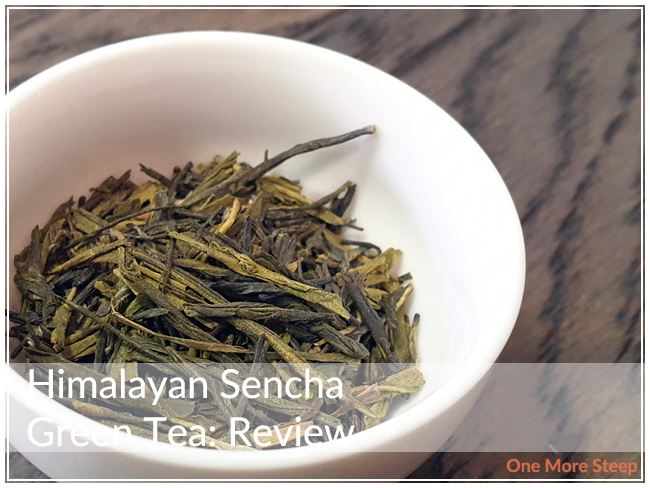 Udyan Tea has provided me with Himalayan Sencha Green Tea for the purposes of writing an honest review.
First Impressions
Himalayan Sencha Green Tea came to me in a sealed matte, resealable pouch. The label didn't have a lot of information on it, I relied on the product page on Udyan Tea's website to find out more about this green tea. Sencha is traditionally a Japanese green tea that has a flattened, broken leaves.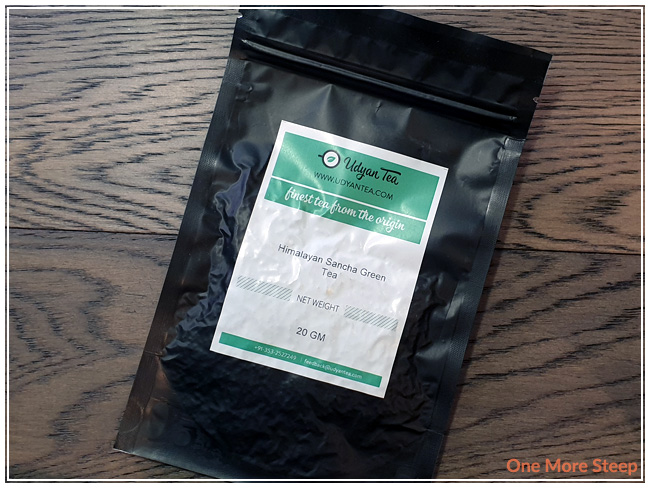 The leaves of Himalayan Sencha Green Tea are a mix of dark brown-green and yellow-green leaves, with broken leaf pieces throughout. The aroma is a mix of minty and grassy to me. According to Udyan Tea, this is an autumn flush tea that was harvested in 2018.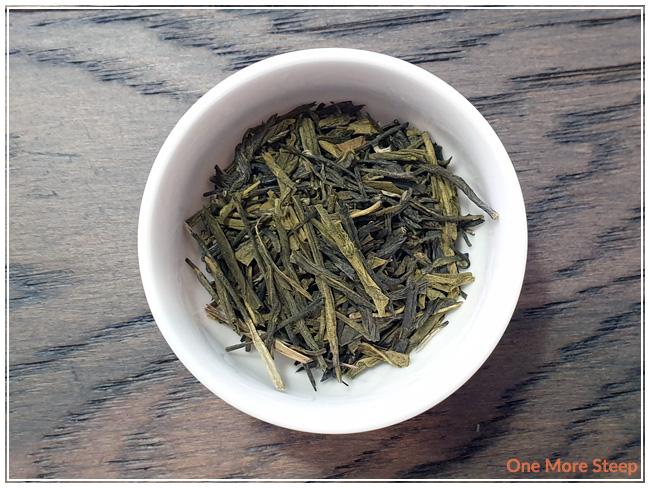 Preparation
Udyan Tea recommends steeping Himalayan Sencha Green Tea in 75-80°C (167-176°F) water for 1 min. I steeped Himalayan Sencha Green Tea in 79°C (175°F) water for 1 minute.
First Taste
Himalayan Sencha Green Tea steeps to a light golden yellow. The aroma from the tea is a mix of grass and umami/savoury notes. The flavour of the tea is grassy, with a touch of saltiness, and there is an astringency in the tea. It causes a bit of mouth puckering due to the astringency.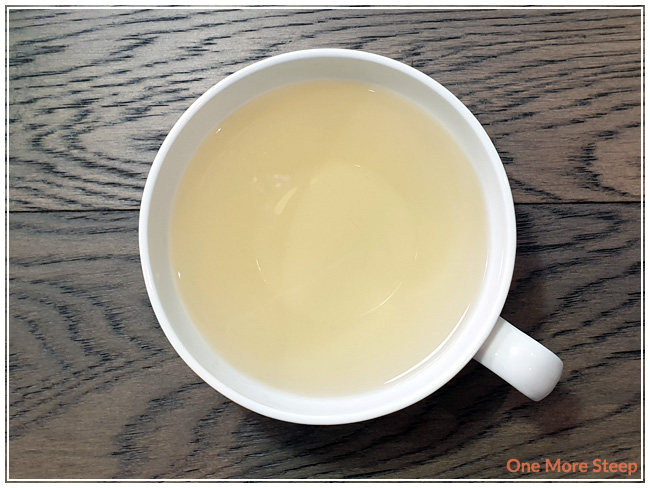 A Second Cup?
I resteeped Himalayan Sencha Green Tea three times, adding an additional 30 seconds per subsequent steep. I found that the astringency got stronger with each steep, and the umami flavour was overpowered.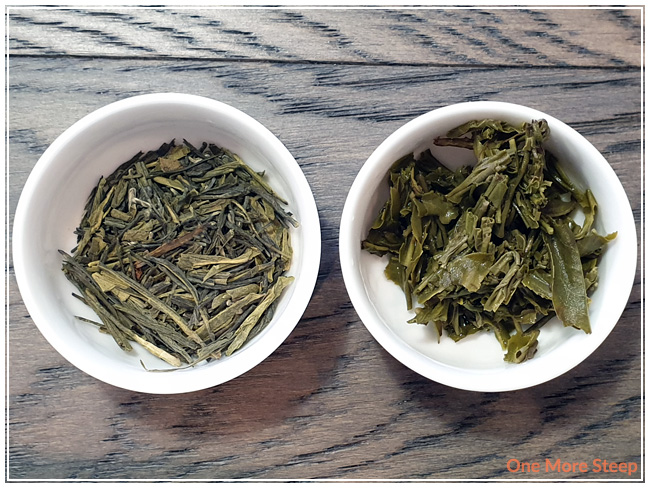 My Overall Impression

I thought that Udyan Tea's Himalayan Sencha Green Tea was just okay. I found the initial steep was tasty, but I found that the subsequent steeps too astringent for me. I know not everyone is put off by astringent tea, so if you're into that I would suggest trying out this green tea. Also, an even lower steeping time would be possible if you don't like the astringency for the initial steep – perhaps 30-45 seconds instead of 60 seconds/1 minute.
Curious about the cup rating system? Click here to learn more.