Strawberry Colada by DavidsTea
Fruit Infusion / Flavoured
$7.98 for 50g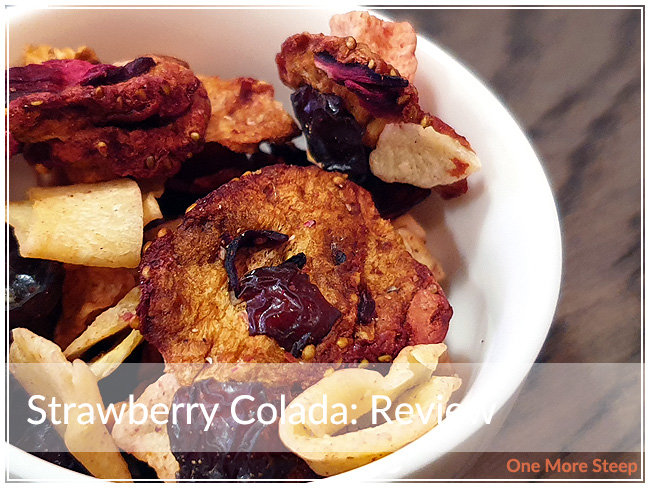 First Impressions
Strawberry Colada was a purchase I made during DavidsTea online sale. This fruity blend is a tisane, the aroma is bright and fruity – I can smell coconut, strawberry and pineapple. The pieces of fruit are huge and honestly seems like a lot of large chunks. The description suggests having it over crushed ice with rum.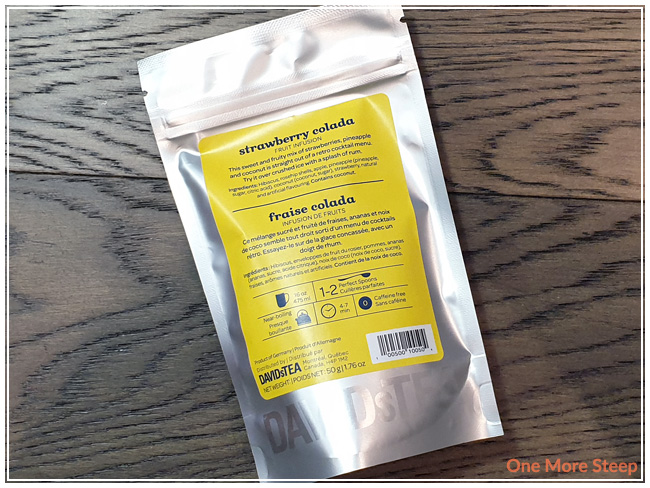 Strawberry Colada consists of: hibiscus, rosehip shells, apple, pineapple, coconut, strawberry, natural and artificial flavouring.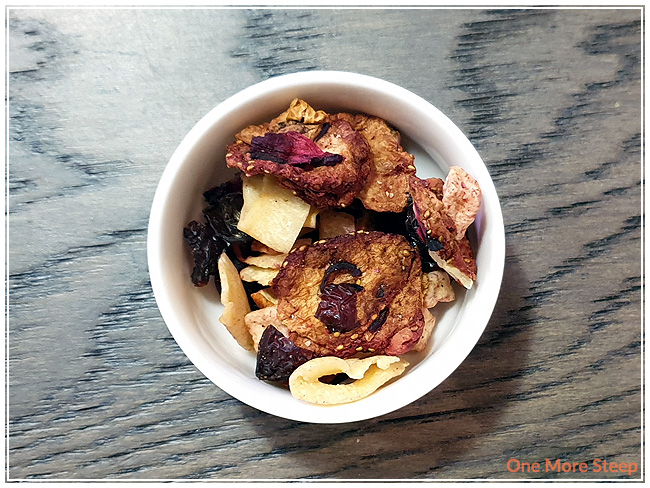 Preparation
DavidsTea recommends steeping Strawberry Colada in 'near-boiling' water for 4 to 7 minutes. I opted to steep in 100°C (212°F) water for 7 minutes.
First Taste
Strawberry Colada steeps to a very bright pink – a colour that I know and love from hibiscus. The aroma is very fruity. The flavour of Strawberry Colada is very strong – much like a punch to the taste buds with a mix of sweet, tart, and fruity. I enjoyed it hot, but I enjoyed it even more iced! The flavour is very strong when steeped for a solid 7 minutes.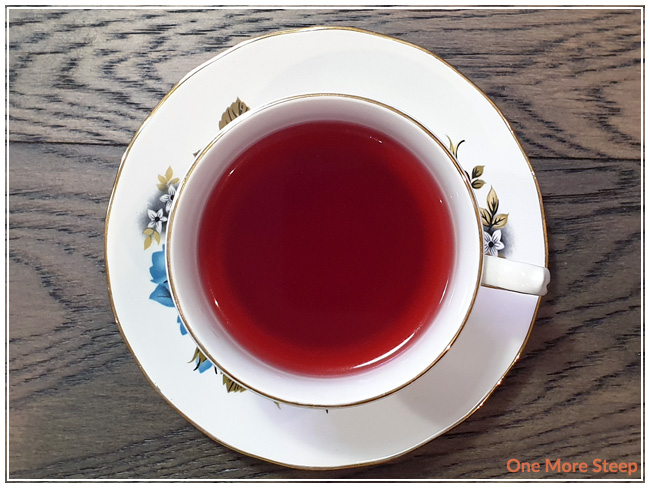 A Second Cup?
I attempted to resteep Strawberry Colada, but found that it didn't resteep well (which I'm not terribly surprised at given the fact that it's a tisane).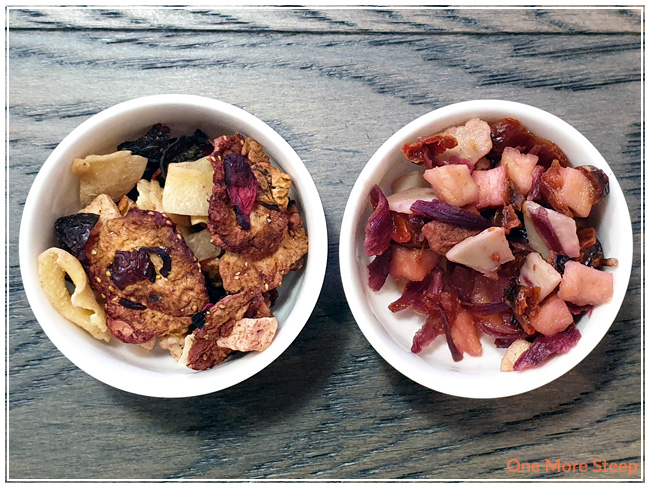 My Overall Impression

I loved DavidsTea's Strawberry Colada. I found the flavour was great – I enjoyed it the most when iced. I think it'd be a great tisane to have cold steeped (or hot steeped), and definitely would recommend it iced and perhaps with a splash of lemonade or soda water to bring more of a summer feel to it. The flavour is definitely quite intense and full of fruity flavour, and I think allowing it to steep for the full 7 minutes is the best course of action to get all of that flavour of it it since tisanes don't often resteep well.
Curious about the cup rating system? Click here to learn more.