Lemon Coconut Pie by Dessert by Deb
Black Tea / Flavoured
$9.00 for 50g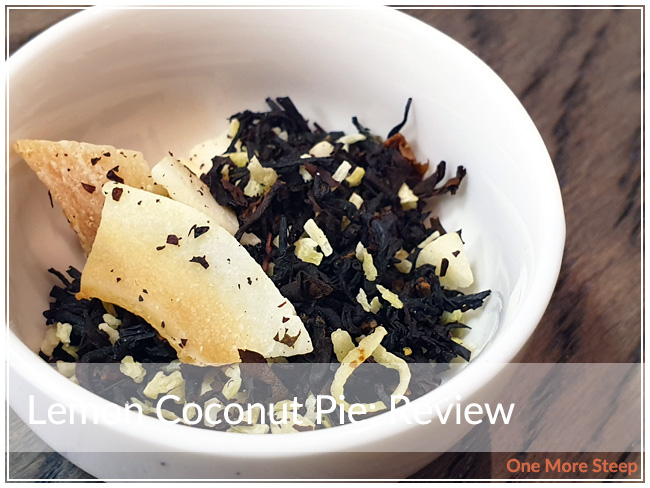 First Impressions
Lemon Coconut Pie comes in a white matte fill bag (sealed and resealable). The colourful label tells me all the information about the tea that I'll need to know. The aroma of the blend is basically lemon and coconut, which matches very well with the name of the tea.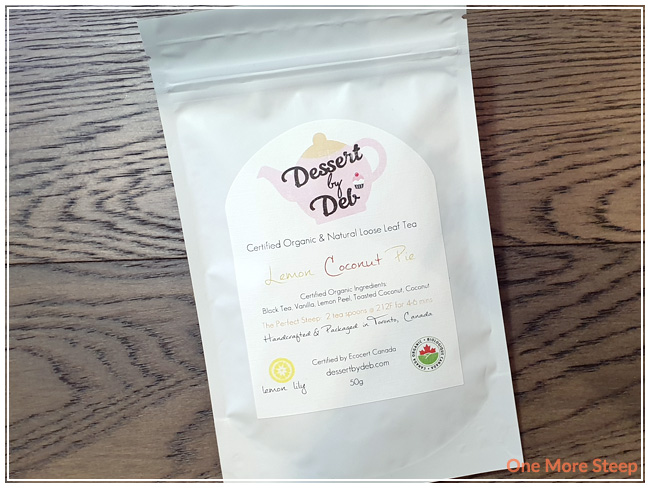 This black tea blend consists of organic: black tea, vanilla, lemon peel, toasted coconut, and coconut. It's a beautiful blend of ingredients and smells so good.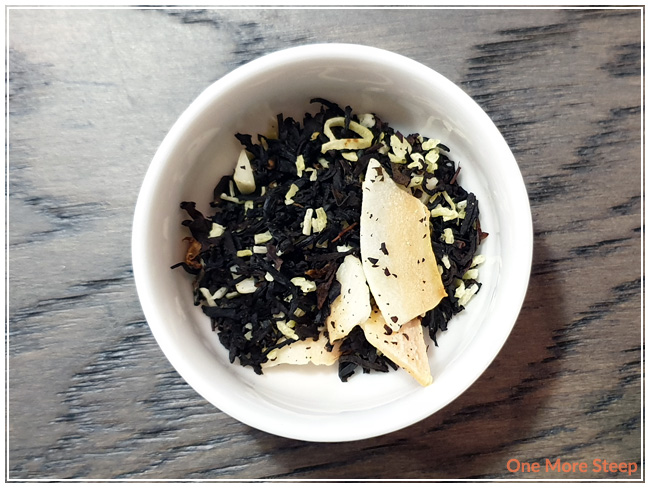 Preparation
Dessert by Deb recommends steeping Lemon Coconut Pie in 212°F (100°C) water for 4 to 6 minutes. My initial steep was for 5 minutes.
First Taste
Lemon Coconut Pie steeps to an orange brown colour. There's a mild bit of oil floating on top of the tea, which I think is either from the lemon peel or coconut. There's a light coconut aroma, with strong lemon overtones. The flavour of Lemon Coconut Pie is naturally sweet, I can taste the lemon and coconut and I find that there's a touch of creaminess in the tea that I think is from the vanilla – which does remind me of baked goods (a.k.a. pie?).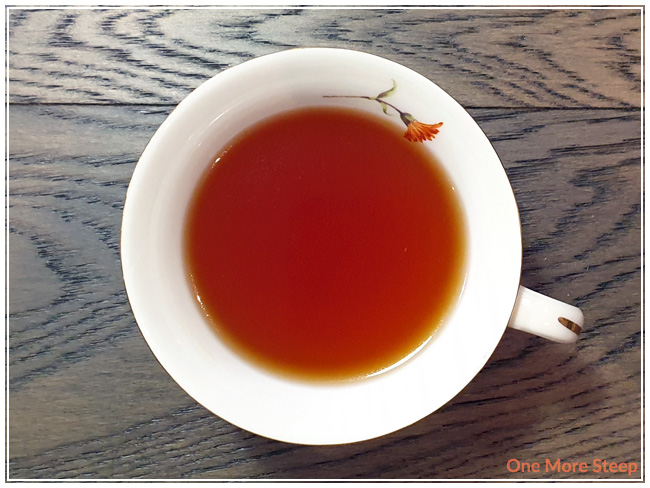 A Second Cup?
I resteeped Lemon Coconut Pie once, adding an additional 30 seconds for the steep. I found the flavour to be similar to the initial steep – just a bit less coconut and lemon flavour. It's still tasty, but I enjoyed the initial steep of the leaves the best.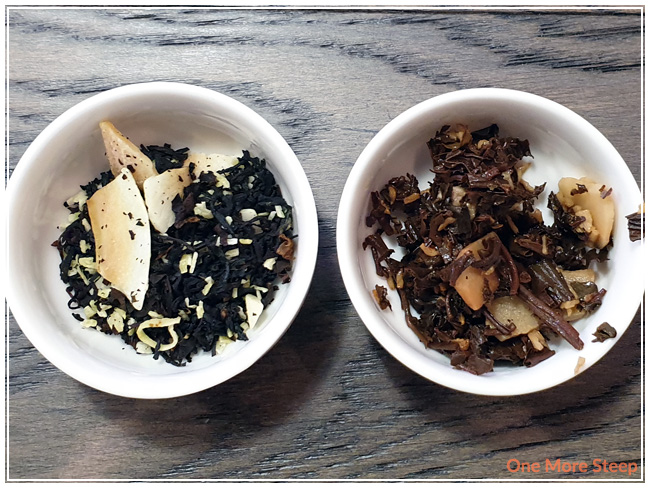 My Overall Impression

I loved Dessert by Deb's Lemon Coconut Pie. I love how well the name matches with the flavour and aroma of the tea blend that Deb put together. There's a nice sweetness to it, paired with the coconut and lemon flavours that works really well together. I think it would be a nice option to have with afternoon tea, it could do well with a lemon tart or lemon meringue pie – or any other dessert that may pair well with lemon or other citrus flavours.
Curious about the cup rating system? Click here to learn more.